NBC Insider Exclusive
Create a free profile to get unlimited access to exclusive show news, updates, and more!
Sign Up For Free to View
Heidi Klum Isn't Sure If Her Halloween Costume Idea This Year Is 'Humanly Possible'
Will America's Got Talent Judge Heidi Klum be able to top last year's eerily realistic earthworm costume for Halloween? Well, she's got some interesting ideas, as she said she can't let her "Halloween fans down."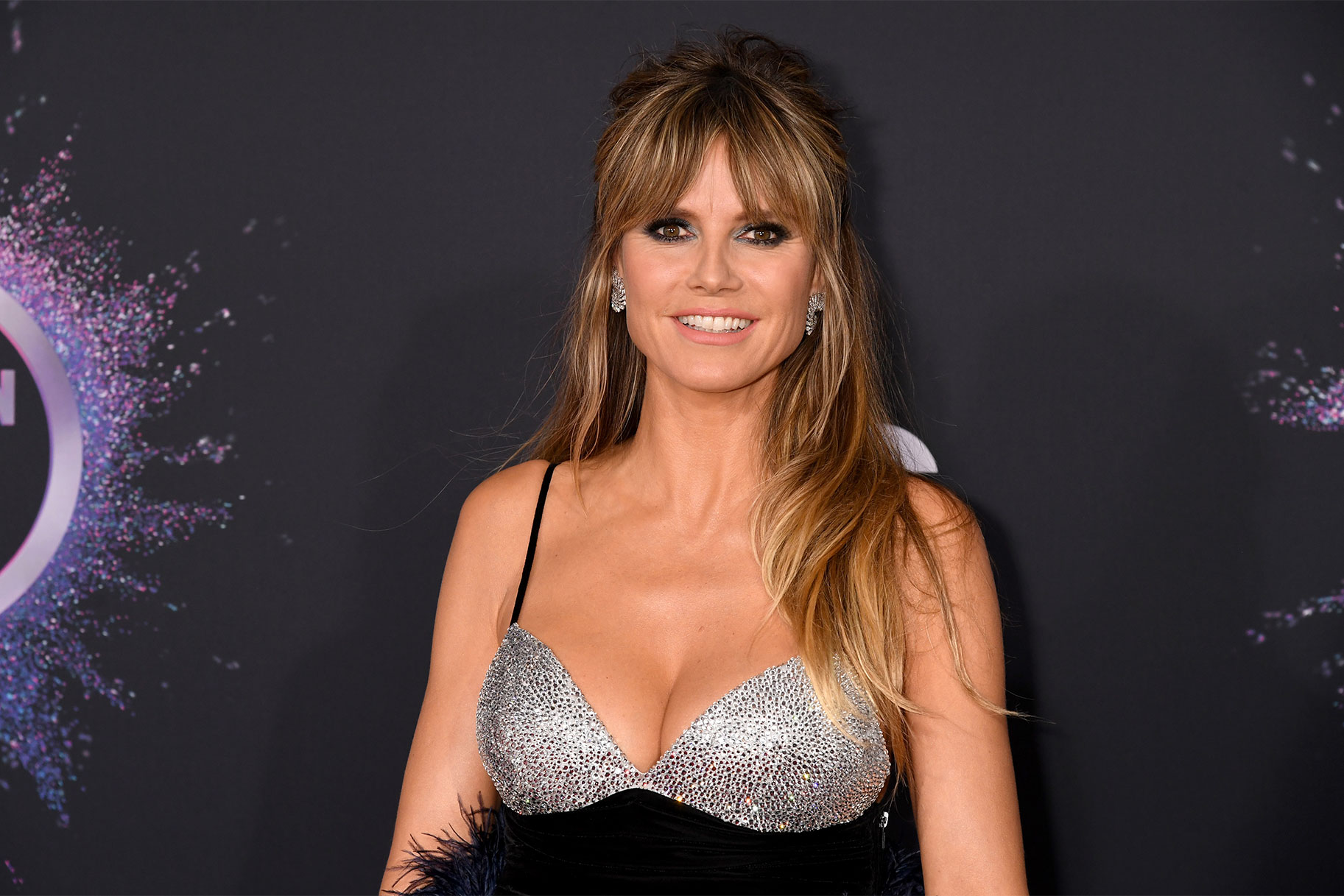 Heidi Klum's Halloween costumes have gotten so elaborate, she's not even sure her idea for this year is "humanly possible."
"I want to raise my own bar," the America's Got Talent Judge told NBC Insider's Tara Bennett.
The Queen of Halloween has made a name for herself with her elaborate costumes, even becoming nearly unrecognizable last year when she transformed into an earthworm for her yearly Halloween party (husband Tom Kaulitz coordinated as a fisherman). 
It's no surprise that the costumes — which have included a flesh-eating alien, a life-size Princess Fiona from Shrek, and even a disturbingly realistic human body — take a lot of planning.
Klum said she starts to feel like she's "scrambling" if she doesn't have a costume idea by March each year.
"I have, like, nightmares. Where I'm like, 'Oh my gosh, I'm running out of time,'" Klum confessed. 
Luckily this year, "that idea seed is there" and while the supermodel wouldn't reveal what that idea is, she said the challenge now is determining whether it's plausible. 
"I just have to see if that's even humanly possible to do," Klum said. 
Each year, the successful producer and businesswoman tries to outdo herself and is constantly "marinating" about the next big idea.
"You know, I'm quite competitive with myself and the things I've done in the past," she said. "I also don't want to let my Halloween fans down." 
Adding to the nerves, Klum said each year she "can never do a dress rehearsal" and just has to see in the moment whether the idea she had in her head translates to real life. 
"It either works or it doesn't," she said. "That's always the thing. And always fingers, toes, everything crossed that it works out." 
When she isn't planning her next Halloween costume, Klum is getting ready for the next season of America's Got Talent, where she's served as a Judge since 2013. 
"It's never a repeat," Klum said of the long-running show's Acts. "I mean rarely there will be someone who's tried 10 years ago, five years ago, and they're like, 'I want to try again, you said no to me then and maybe I get a yes from you now,' but that hardly ever happens." 
The variety of the talent show keeps it fresh for Klum even after years at the Judges' table.
"Truly all these people are new to us too. So, how can that be boring?" she said. "People can always come up with new things that we haven't seen before. So many times I sit there and I'm like, 'What?' They blow me away." 
Each Contestant also comes with their own, often inspiring, story.
"They're not always positive stories, but they figure out a way," Klum said. "So, sometimes they can also turn something that negatively has happened in their life and they turn it around and here you have this opportunity to make something positive of it." 
It's a message Klum has taken to heart. 
"I always try to see the positive in all of the things, even though sometimes they come from a dark place," she said. 
To see who will take the stage this year, tune in to America's Got Talent, premiering Tuesday May 30 at 8/7c on NBC, and streaming the following day on Peacock.