NBC Insider Exclusive
Create a free profile to get unlimited access to exclusive show news, updates, and more!
Sign Up For Free to View
Carson Daly Made a Hilarious Blake Shelton Jab That Left Reba McEntire Speechless
The country star was at a loss for words! Watch Season 23 of The Voice on NBC.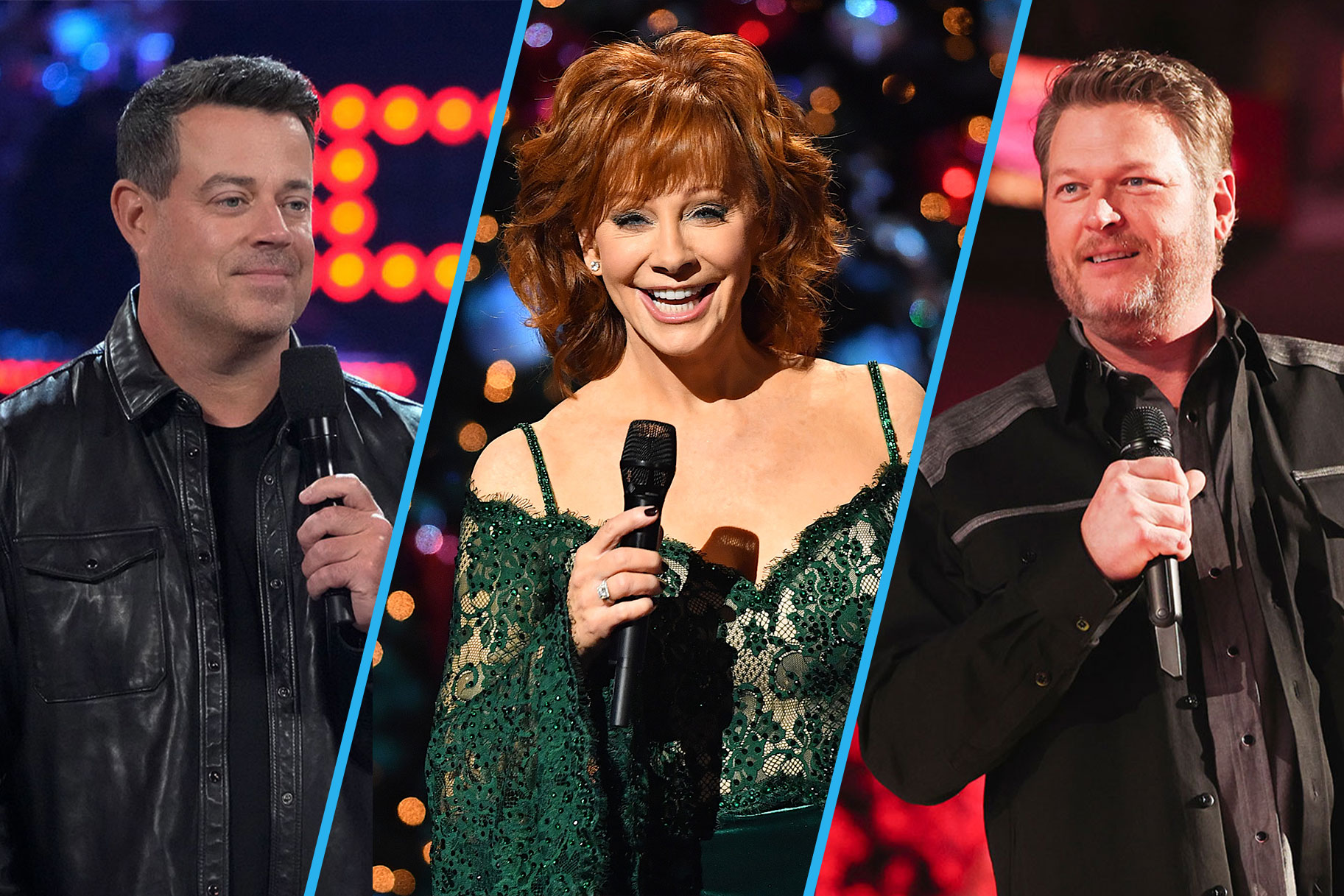 The Voice Host Carson Daly just threw some playful shade at Blake Shelton!
For a TODAY show segment, Daly brought on Season 23 Voice Mega Mentor Reba McEntire to discuss her adventure on the music competition show. (For the unfamiliar, Daly is a co-Host on TODAY.) And during their interview, he slipped in a joke about his pal Blake Shelton that hilariously stunned McEntire. 
"So, you're on The Voice, which is so exciting for us. Of course, you remember this, when the show started, nobody knew about The Voice. We invited you to become one of our Coaches initially. It didn't quite work out; we got some other country guy named Blake Shelton, who nobody knew at the time," Daly said.
"What's his last name?" McEntire joked. 
"Exactly," Daly responded with a nod. "You're on as our Mega Mentor [for Season 23]. How much fun was that for you?"
"It was so much fun! That show is a well-oiled machine. And I enjoyed going back after all these years and getting to hang with Blake and Kelly [Clarkson], and getting to meet Chance [the Rapper] and Niall [Horan]. It was just a really fun time," McEntire said. 
"What are you trying to teach the young Artists? What do you tell them?" Daly then inquired. 
"Mainly it's the communication to the audience. They got the technique down, and my point was, basically, really sell the song to the audience with your eyes, make eye contact. But it was a lot of fun. They're like sponges. They're really wanting some help, some instruction, but some of them, oh my gosh, they can teach me a lot," she said while Daly agreed. 
Then, Daly made a cheeky comment: "Well it's Blake's last season, so that big red chair is going to be empty. Just keep that in mind; it would be nice to have real country royalty sit in that chair for once." LOL!
McEntire then widened her eyes, looking behind her and stifling a giggle while surprised laughs could be heard offstage. Daly with the zingers, ladies and gentlemen!
The remark was all in good fun, of course. Daly and Shelton have a great friendship behind the scenes, even starring in their own show, Barmageddon, together for USA Network. 
Meanwhile, McEntire is fond of Shelton, as well. "Blake [Shelton] is a character, as you know," McEntire said while on The Jennifer Hudson Show. "We're both Oklahomans."
"I was one of the first mentors the first year when he was on The Voice. [Now] he's leaving, [and] he'll be sure to tell everybody about that. He's leaving, and so he wanted me to be a Mega Mentor on his last season. He's a good guy," she said. 
Watch The Voice on NBC Mondays at 8/7c and next day on Peacock.