NBC Insider Exclusive
Create a free profile to get unlimited access to exclusive show news, updates, and more!
Sign Up For Free to View
Everything We Know So Far About Chance The Rapper's New Album Star Line Gallery
Although no release date has been set yet, Star Line Gallery promises to "inspire" and "uplift," according to The Voice Coach Chance The Rapper.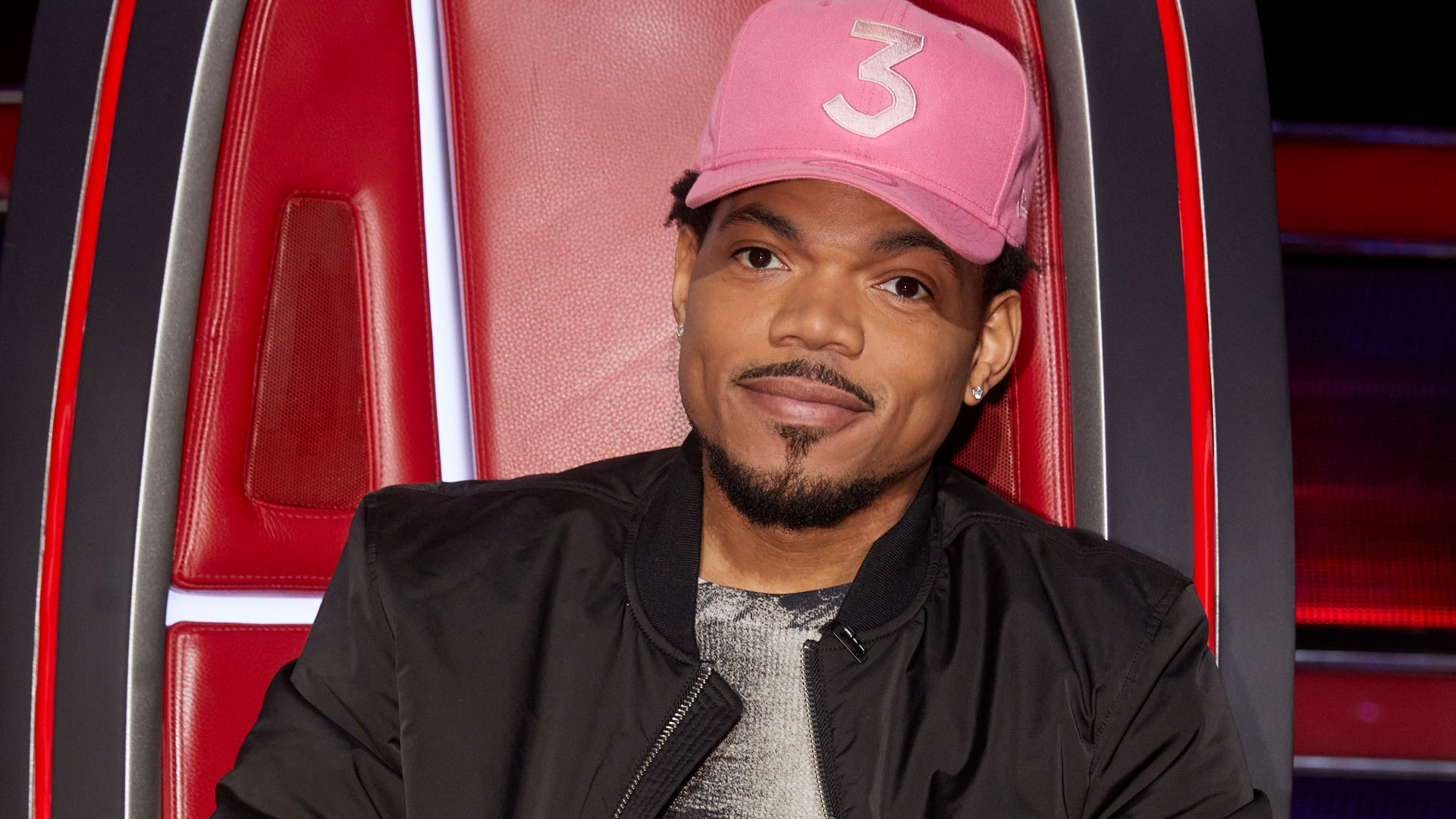 Chance The Rapper's hotly anticipated new album may not be set to release until some time "next year," but a single from it has already been released, and The Voice coach has been dropping hints about what's to come.
In a twist, the album, named Star Line Gallery, will not have one cover, but rather a gallery of 16 original pieces of artwork.
"What I've been trying to do, and learning to do, is collaborate with visual artists in the process of making my songs," Chance The Rapper said on The Tonight Show Starring Jimmy Fallon in March. "[I'm] having each individual song have its own visible, like physical, tangible, piece of art that goes along with it."
What Are the Singles on Chance The Rapper's Star Line Gallery?
On The Tonight Show, Chance showed off the first piece of artwork to go with the album. He brought a painting by Chicago artist Mia Lee that goes with the first released record from the album, "Yah Know."
He released "Yah Know," along with an accompanying music video he directed, in November 2022.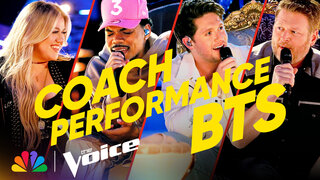 "She's somebody I grew up with who's just amazingly, immensely talented. She inspires me," Chance The Rapper said to Jimmy Fallon of Mia Lee. "We made the record 'Yah Know' at the end of last year, and traveled together to Ghana, and just like taught each other a lot of things. It came out of this conversation and collaboration, that's how this crazy song with a lot of meaning and a lot of history came to be."
What Does the Title Star Line Gallery Mean?
Ghana is where Chance The Rapper held his Black Star Line Festival in early January. It drew more than 50,000 fans and was the largest-ever festival held in the country, according to Billboard. It was held at Black Star Square, the monument to memorialize Ghanians becoming the first Sub-Saharan African country to free itself from colonialism in 1957. 
"The Black Star Line Festival is more than just a celebration of Black culture and music, it's a chance for the Diaspora to come together as a community and remind ourselves of the power that lies within us," Chance said in a statement to Billboard, giving a taste of the meaning behind his upcoming album. "It's an opportunity to honor the legacy of those who came before us, and to inspire and uplift each other."
The album and festival's title were inspired by civil rights leader Marcus Garvey's Black Star Line, which was founded in 1919 and operated by Black people who helped link global shipping and tourism opportunities between America, the Caribbean and Africa, according to Billboard.
The Voice Coach also teased his new album with fellow Coach Kelly Clarkson on The Kelly Clarkson Show in March.
RELATED: Why Chance the Rapper Turned at the Literal Last Second for "Unforgettable" Ray Uriel
"It's a collaboration with a lot of different folks from around the world, telling our stories in a new kind of way," Chance The Rapper told Clarkson.
When Will Chance The Rapper's Star Line Gallery Be Released?
All Chance has revealed about the release date is "next year" when he visited The Today Show in March and talked to The Voice host Carson Daly, saying he started work on the album and its artwork when he first traveled to Ghana last year.
"[I] met with some of the top contemporary artists, painters, sculptors — all types of different visual artists in the world, and kinda started creating connections overseas with artists," Chance The Rapper said on the show. "We basically came together to create new pieces … I think typically, as recording artists, we like make a bunch of songs, like 12 to 16 songs … this gives me a better opportunity to give each song their own identity and also be inspired by the artists from the inception of the idea."
Watch Chance The Rapper on new episodes of The Voice Mondays at 8/7c and the next day on Peacock.