NBC Insider Exclusive
Create a free profile to get unlimited access to exclusive show news, updates, and more!
Sign Up For Free to View
Blake Shelton Opens Up About His Emotional Final Button Press on The Voice
See if Shelton takes home the Season 23 victory by watching The Voice Mondays and Tuesdays on NBC.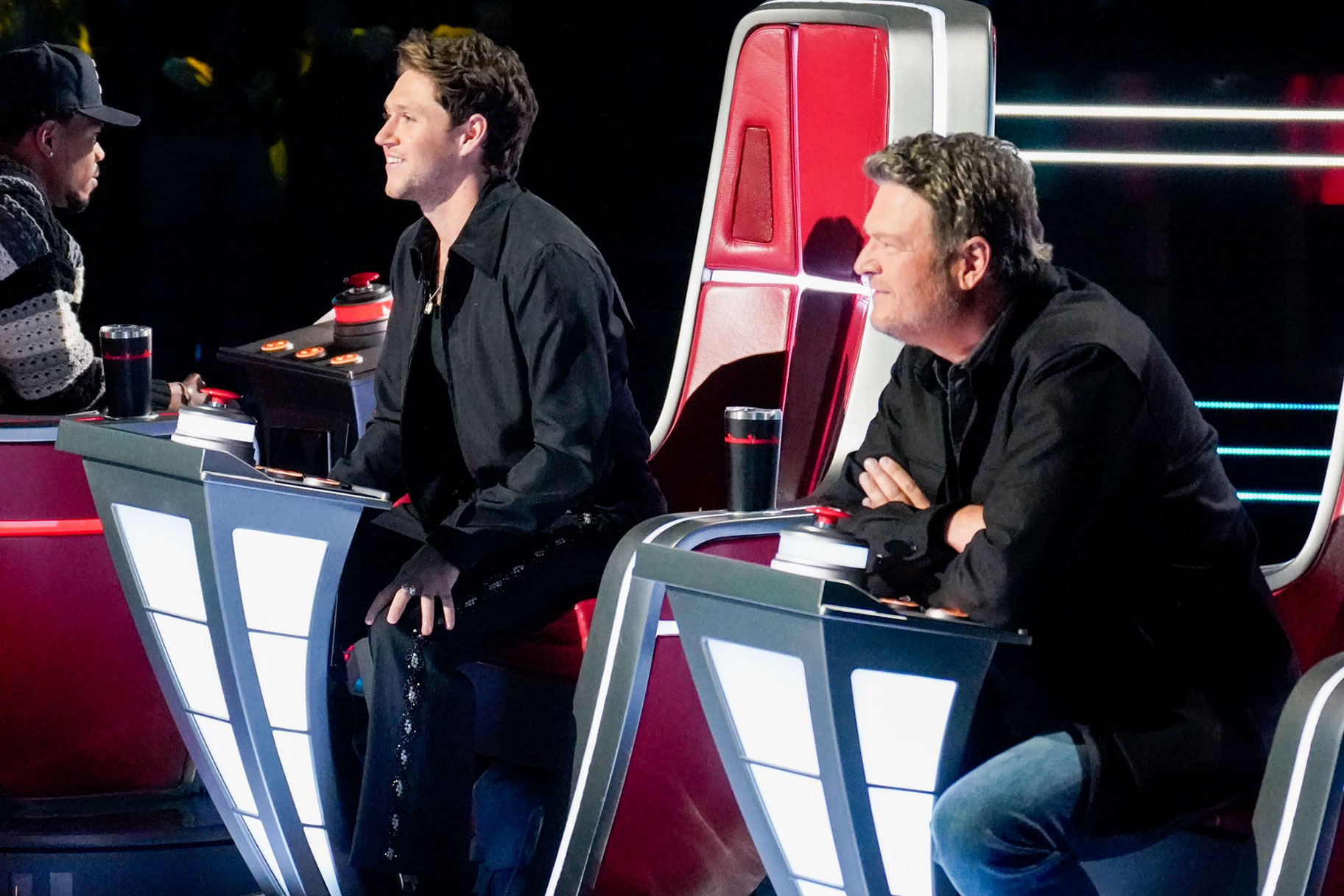 All good things must come to an end, including Blake Shelton's time on The Voice. Season 23 is currently airing, and it's Shelton's last ever in a red chair. As Host Carson Daly noted in the March 21 episode, Shelton's had nearly 600 button presses throughout his time on the show. And the last one ever went to country Artist Grace West. 
"I gotta tell you, I'm sitting here talking about Grace, right now. My heart swells up to think about my journey on this show, 23 seasons," Shelton reflected after West's mind-blowing Blind Audition of "Maybe It Was Memphis" by Pam Tillis. "I didn't let it take over. I can't show any emotion, but I did get a little bit shook up."
"I don't normally get wrapped up in these moments, but when I hit my button for Grace, who ended up being the last person that I'll ever do that for, I was like, 'Oh!'" Shelton told Daly during the March 21st episode. "I felt myself, I was like, 'Oh my God, I can't believe I just said that.' I kind of got emotional, you know? And I knew coming into this I was trying to take all the moments in, and it's going by so fast. So when I said that out loud, it was, like, it became real."
"I'm going out with the strongest team I've ever had. I have country, R&B, pop, singer-songwriter, you name it," Shelton said. "I mean, honestly, these other Coaches aren't even going to be able to compete with my team this season."
Shelton revealed in October 2022 that Season 23 of The Voice would be his last. "I've been wrestling with this for a while, and I've decided that it's time for me to step away from The Voice after Season 23," Shelton said in a statement. "This show has changed my life in every way for the better, and it will always feel like home to me. It's been a hell of a ride over these 12 years of chair turns, and I want to thank everyone at The Voice from NBC, every producer, the writers, musicians, crew and catering people; you are the best."
Watch Shelton's emotional final season of The Voice on NBC Mondays at 8/7c, Tuesdays at 9/8c, and the next day on Peacock.