NBC Insider Exclusive
Create a free profile to get unlimited access to exclusive show news, updates, and more!
Sign Up For Free to View
SNL's Most Memorable Cold Opens
Since the very first episode, Saturday Night Live's opening sketch has set the tone for the rest of the show—and many of the cold opens below left an impression that's far outlasted the headlines that inspired them. 
Since the very beginning, Saturday Night Live has started each show with a cold open that kicks things off before the credits roll. In fact, SNL's first sketch was a cold open titled "The Wolverines," starring original cast member John Belushi and then-head writer Michael O'Donoghue.
That sketch concluded with Chevy Chase walking into frame, addressing the camera with a phrase that viewers would come to expect every week: "Live from New York, it's Saturday night!"
"The Wolverines" didn't aim to poke fun at an event that was dominating news headlines that week. Yet hundreds of SNL cold opens since then have done exactly that, whether it's taking on a presidential election or a downed Chinese spy balloon.
As you'll see in our roundup below, some of the all-time best SNL cold opens weren't topical, either: They were incredible musical moments. Still, the most memorable ones that fans continue to reference today typically combine hilarious impressions with sharp-as-a-tack writing.
Let's revisit 10 of SNL's best cold opens.
RELATED: SNL Season 48's Most Popular Pretaped Sketch Is Up for Two Emmys
Sarah Palin and Hillary Clinton address the nation (2008)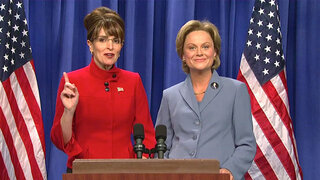 Tina Fey returned to SNL for the season 34 premiere's cold open, after just about everyone noticed her resemblance to 2008 GOP VP nominee Sarah Palin. As Amy Poehler wrote in her book Yes Please (via Vulture), the sketch was written by Seth Meyers with Fey and Poehler adding jokes—and Fey and Poehler rocked the sketch as Palin and Hillary Clinton. 
First presidential debate: Al Gore and George W. Bush (2000)
In this lengthy debate cold open ahead of the 2000 presidential election, there were two clear winners: Will Ferrell's George W. Bush impression and Darrell Hammond's spot-on Al Gore.
RELATED: Will Ferrell's Most Memorable SNL Sketches
George W. Bush returns (2018)
While hosting on January 28, 2018, Will Ferrell dusted off his G.W. impression to comment on his favorable comparisons to then-president Donald Trump. "At this point, I might end up on Mt. Rushmore, next to Washington, Lincoln and, I wanna say...Kensington?"
Backstage with Steve Martin (1991)
By December 14, 1991, Steve Martin had already hosted SNL *eleven* times. The idea that hosting had somehow grown tiresome for the comedian is the premise of this hilarious, extremely-Steve-Martin musical number featuring cast members such as the late Phil Hartman and Chris Farley, as well as a young Chris Rock. 
Live from Burbank, it's Chevy Chase (1982)
As original cast member Chevy Chase explains in this cold open, when he "returned" to host in 1982...he'd actually missed his flight to New York. What began as a close-up monologue slowly panned out to reveal Chase on a tiny monitor in Studio 8H.
Hillary Clinton Debates Donald Trump (2016)
Though the real-life events of the 2016 presidential race were pretty surreal, this sketch managed to take things to another level—and serves as something of a time capsule for the era.
Hillary Clinton sings "Hallelujah" (2016)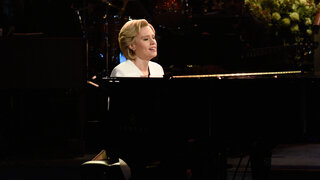 In the week following Clinton's loss to Trump, Kate McKinnon donned her HRC pantsuit to perform a heartfelt piano cover of Leonard Cohen's "Hallelujah." In a 2017 visit to The Tonight Show Starring Jimmy Fallon, Clinton herself shared that the sketch had made her teary-eyed. 
Joint session cold open (1991)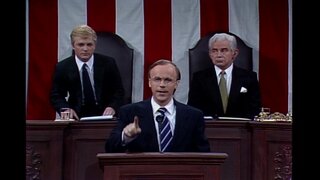 Whether or not you know a single thing about George Bush Sr.'s presidency, this one needs no translation. It largely relies on the silent physical comedy of Host Michael J. Fox's portrayal of Vice President Dan Quayle. 
RELATED: Debbie Downer: A History of Rachel Dratch's SNL Character
Trump's train visit (2023)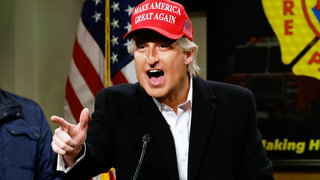 Trump has been portrayed by many performers on SNL over the decades, but Season 47 cast addition James Austin Johnson's impression is downright uncanny. It was expertly applied in this February 25, 2023 cold open about the real-life train derailment in East Palestine, Ohio. 
Jimmy Fallon and Justin Timberlake ring in SNL's 40th birthday (2015)
Separately and as a duo, music has always played a major part in Jimmy Fallon and Justin Timberlake's success on SNL. This made them the perfect pair to kick off SNL's 40th anniversary special with a cold open that looked back at some of the show's most iconic sketches.