NBC Insider Exclusive
Create a free profile to get unlimited access to exclusive show news, updates, and more!
Sign Up For Free to View
Have You Seen the Most-Watched Cold Opens from SNL Season 48?
Fans couldn't get enough of sketches that tackled current events—and the spot-on impressions the show's cast is known (and loved) for.
The cold open segments that kick off Saturday Night Live are best known for their sharply funny political commentary: Whatever the news-making moment of the week may be, viewers can expect to see it parodied before "live from New York, it's Saturday night!" cues the opening credits.
They also tune in to see spot-on impressions of public figures, from Tina Fey's Emmy-winning turn as Sarah Palin to James Austin Johnson's uncanny Donald Trump. (Speaking of Emmys, SNL received 10 nominations for Season 48, including Outstanding Writing For A Variety Series). 
Season 48's cold opens weren't always about politics—the April 14 episode's opener poked fun at the colorful New York City characters who emerge on the first warm day of the year, for one. But this roundup of the most-watched cold opens from SNL Season 48 prove that fans still love when the show takes on current events.
What is a cold open on Saturday Night Live?
A cold open is a segment that begins a TV show with a story before the credits begin. Though SNL is well-known for its political sketch cold opens, certain other shows, such as The Office, frequently use them as well. 
Trump Indictment Cold Open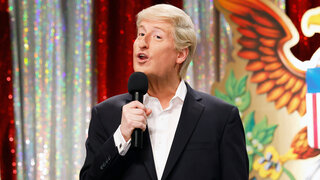 The April 1 episode fell on the Saturday after Donald Trump's March 30 indictment by a jury in New York. Unsurprisingly, the cold open tackled the topic with Johnson's Trump addressing the criminal charges and singing duets with Don King (Kenan Thompson), Afroman (Devon Walker), and Donald Trump Jr. (Mikey Day). The clip received 3.1 million views in less than three months.
Trump Easter Cold Open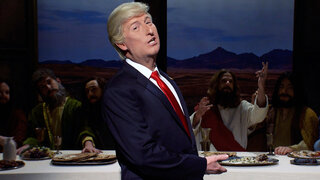 Trump's subsequent not-guilty plea preceded Easter by just a few days, which inspired this brilliant Last Supper cold open on April 8 that's logged 3.5 million views. It featured much of the SNL cast as Jesus' disciples.
"Sound familiar? A famous, wonderful man arrested for no reason at all," Trump (James Austin Johnson) said into the camera as the cast froze in a tableau behind him. "If you haven't put it together folks, I'm comparing myself to Jesus again." 
Herschel Walker Cold Open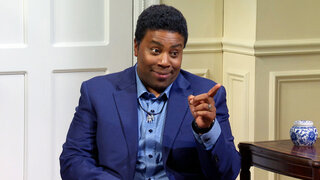 Johnson showcased yet another excellent impression, Senate minority leader Mitch McConnell, in the December 3 cold open that aired ahead of Georgia Senate candidate Herschel Walker's runoff election. Walker's (Kenan Thompson) meeting with Republican senators does NOT go well—but the sketch, which has picked up 3.6 million views to date, sure did. 
Fox & Friends Cold Open
Days after Democrats largely outperformed their Republican opponents in the fall 2022 midterm elections, SNL's November 12 episode opened with a Fox & Friends parody in which hosts Steve Doocy (Mikey Day), Ainsley Earhardt (Heidi Gardner) and Brian Kilmeade (Bowen Yang) received a semi-welcome visit from Donald Trump (James Austin Johnson).
Another standout in the sketch, which received 4.1 million views, was Cecily Strong's impression of Arizona governor candidate Kari Lake.
Spy Balloon Cold Open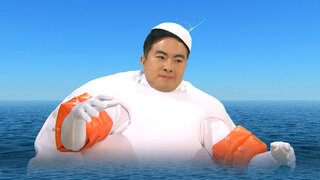 The appearance, and eventual destruction, of an enormous spy balloon issued by the Chinese government was one of the stranger national stories in early 2023. SNL captured the surreality of it all in its February 4 cold open, in which MSNBC's Katy Tur (Chloe Fineman) interviewed the balloon itself (Bowen Yang), who wasn't happy to be floating asea in tatters. 
"Ya got me! Congrats...you shot a balloon," he told Tur, providing hilariously sarcastic interview responses in the most-watched cold open of SNL Season 48.