NBC Insider Exclusive
Create a free profile to get unlimited access to exclusive show news, updates, and more!
Sign Up For Free to View
Watch Pete Davidson's Cold Open and SNL Sketches from the Season 49 Premiere
The eight-season Saturday Night Live alum returned to host for the first time, and opened up about losing his father on 9/11 in an unexpected cold open. Watch Pete Davidson's Saturday Night Live sketches now.
Longtime sketch star, first-time Saturday Night Live Host Pete Davidson returned to 30 Rockefeller's Studio 8H to host the SNL premiere episode on October 14. While Davidson poked plenty of fun at his fame and personal life—particularly in "I'm Just Pete," SNL's answer to Ryan Gosling's big Barbie musical number—the comedian also proved that he can completely disappear into a character with the best of them.
Davidson opened the show with an unexpected cold open speech addressing the violent conflict between Israel and Hamas, connecting his concern for the affected children in Israel and Gaza with his own experience losing his father to terrorism in the 9/11 attacks.
"I know what you're thinking: Who better to comment on it than Pete Davidson?" the Host joked, before going on to share a poignant and funny speech sharing how he used comedy to begin to heal, effectively setting an intention for the evening.
"Tonight I'm going to do what I've always done in the face of tragedy, and that's try to be funny," he concluded. "Remember, I said 'try.'" 
RELATED: Pete Davidson's Mom Urged Him to Take "the Garbageman Test" in Case SNL Didn't Work Out
Watch all the cold open, monologue, and sketches from Pete Davidson's SNL episode below. 
Watch Pete Davidson's cold open from SNL's premiere
"When I was 7 years old, my dad was killed in a terror attack," Davidson told the audience, sharing how the Delirious standup special from SNL icon Eddie Murphy changed his life.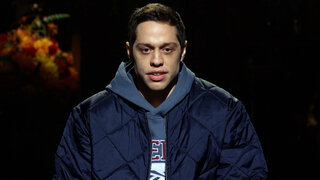 Pete Davidson's Opening Monologue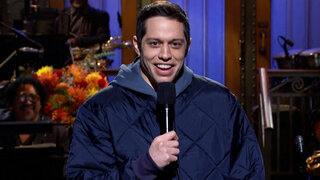 Fox NFL Sunday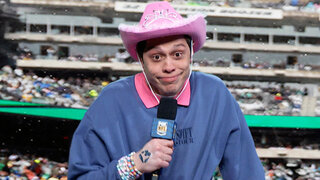 Season 48 Host Travis Kelce made a cameo in this sketch that found the football talking heads revealing their secret statues as major Swifties. 
"I'm Just Pete"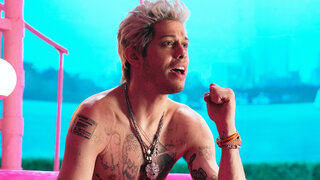 This incredible pretaped sketch put Pete Davidson in Barbie's world, as he gave it his all singing self-aware verses about his own fame and personal struggles.
Wired Autocomplete Interview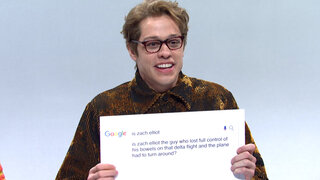 Davidson plays a surprisingly convincing nerd with a humiliating public history in this sketch.
Secretary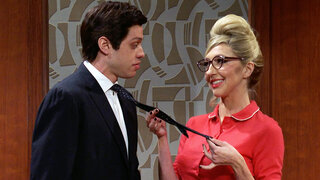 Heidi Gardner and Pete Davidson took center stage in this parody of 1960s office rom-coms.
Please Don't Destroy: The Original Princes of Comedy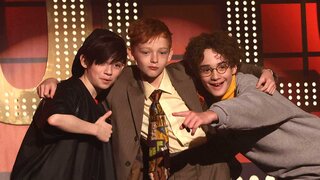 While Davidson and the boys of Please Don't Destroy were as sharp as ever, the trio of young actors who play bb PDD as tiny 1990s Def Comedy Jam comics were the true MVPs in this hysterical sketch. 
Spaceship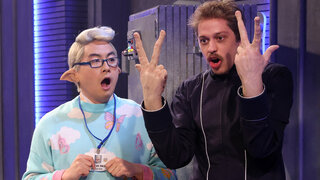 Glamgina