NBC Insider Exclusive
Create a free profile to get unlimited access to exclusive show news, updates, and more!
Sign Up For Free to View
Tom Ball Hits a Powerful High Note In An Emotional Cover of This Musical Hit
The AGT: All-Stars Finalist teased a shirt snippet of his new track on Instagram.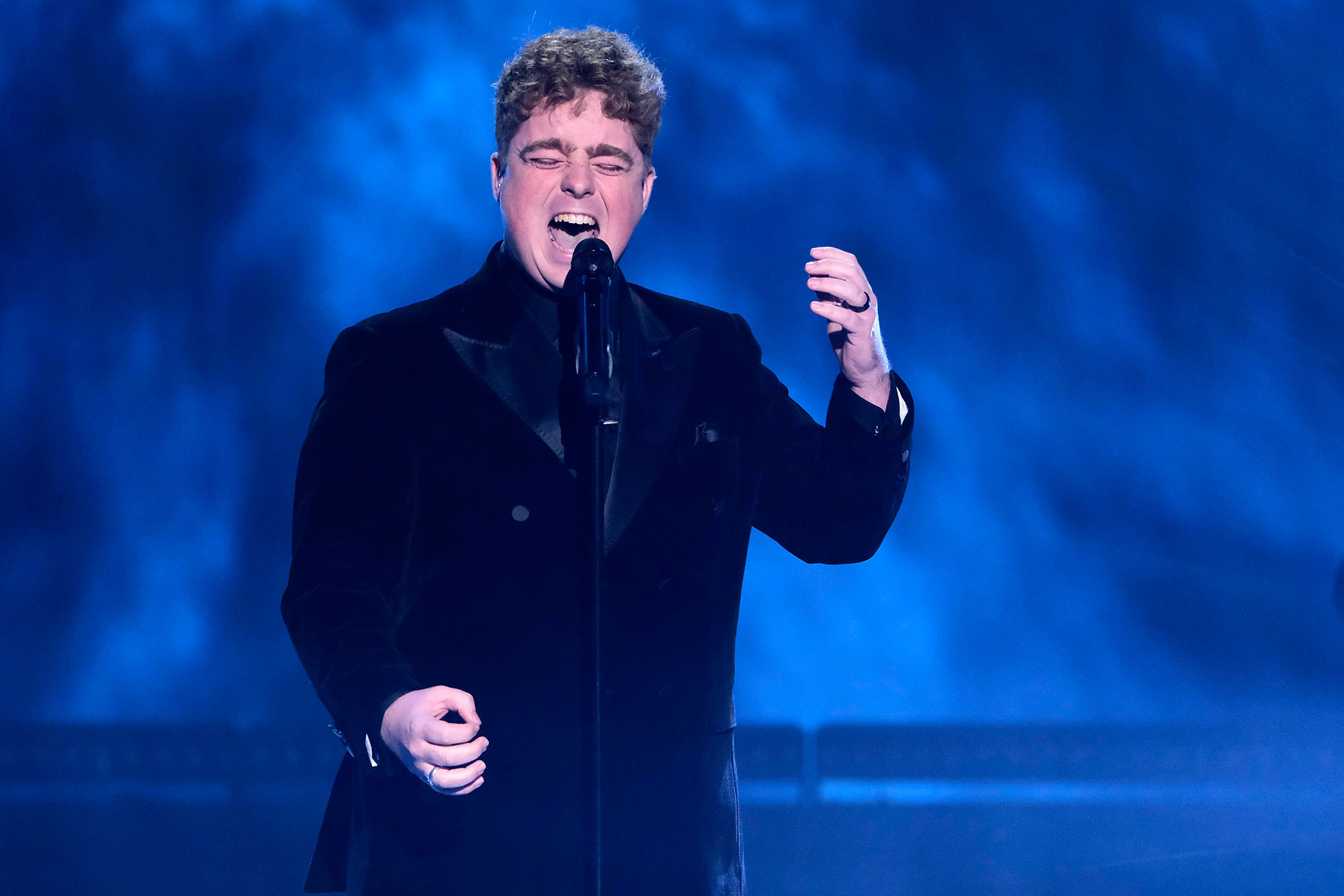 Tom Ball just released some new music!
On April 1, the America's Got Talent: All-Stars Finalist announced his new single: a cover of "Falling Slowly" from the musical Once. In the snippet posted to his official Instagram page, we got to hear a few seconds of Ball singing the emotional tune. "Take this sinking boat and point it home," he gently crooned in a soft, vulnerable tone. 
"Just a little tease for my new song 'Falling Slowly'. If you would like to take a listen, the link is in my bio! 💙 Thank you so much for all the wonderful comments and support so far! It means the world to me 🌎 #spotify #music #newrelease #fallingslowly" Ball captioned the teaser. We can't wait to hear what he does with the rest of the song!
This angelic cover shows Ball's versatility as a vocalist, as we are used to hearing him powerfully belt tunes such as "The Writing's on the Wall" by Sam Smith, "The Sound of Silence" by Simon & Garfunkel, and "Creep" by Radiohead while onstage.
Ball's gripping cover of "Creep" during his All-Stars Finale performance was a deeply personal one. Afterwards, Ball took to Instagram to explain why he chose the song for the performance. 
"Growing up, I didn't feel like I belonged, and a big part of that was because of my diabetes. When I was diagnosed I used to hide myself in music rooms so people wouldn't see me inject. So I sang 'Creep' as a message for me, and to anyone out there that feels like they don't belong, but they do," he explained. "And I wanna make a campaign that celebrates our differences. That's where you come in!" he said before introducing fans to his honorable #iBelong campaign to help everyone feel accepted.
Ball is clearly dedicated to using his music to help others, as the he started his own music school for children so they can learn to sing like him. (To make things extra sweet: he started off as an elementary school teacher before his Got Talent fame!)
"I have just set up an online music school Tom Ball's Rising Stars so I can continue to sing and perform while having that connection to students and people that want to follow my story and want to be inspired to follow their dreams," he told The Scottish Sun.