NBC Insider Exclusive
Create a free profile to get unlimited access to exclusive show news, updates, and more!
Sign Up For Free to View
Tom Ball Will Give You Goosebumps With This Emotional Demi Lovato Cover
The AGT: All-Stars Finalist never fails to impress.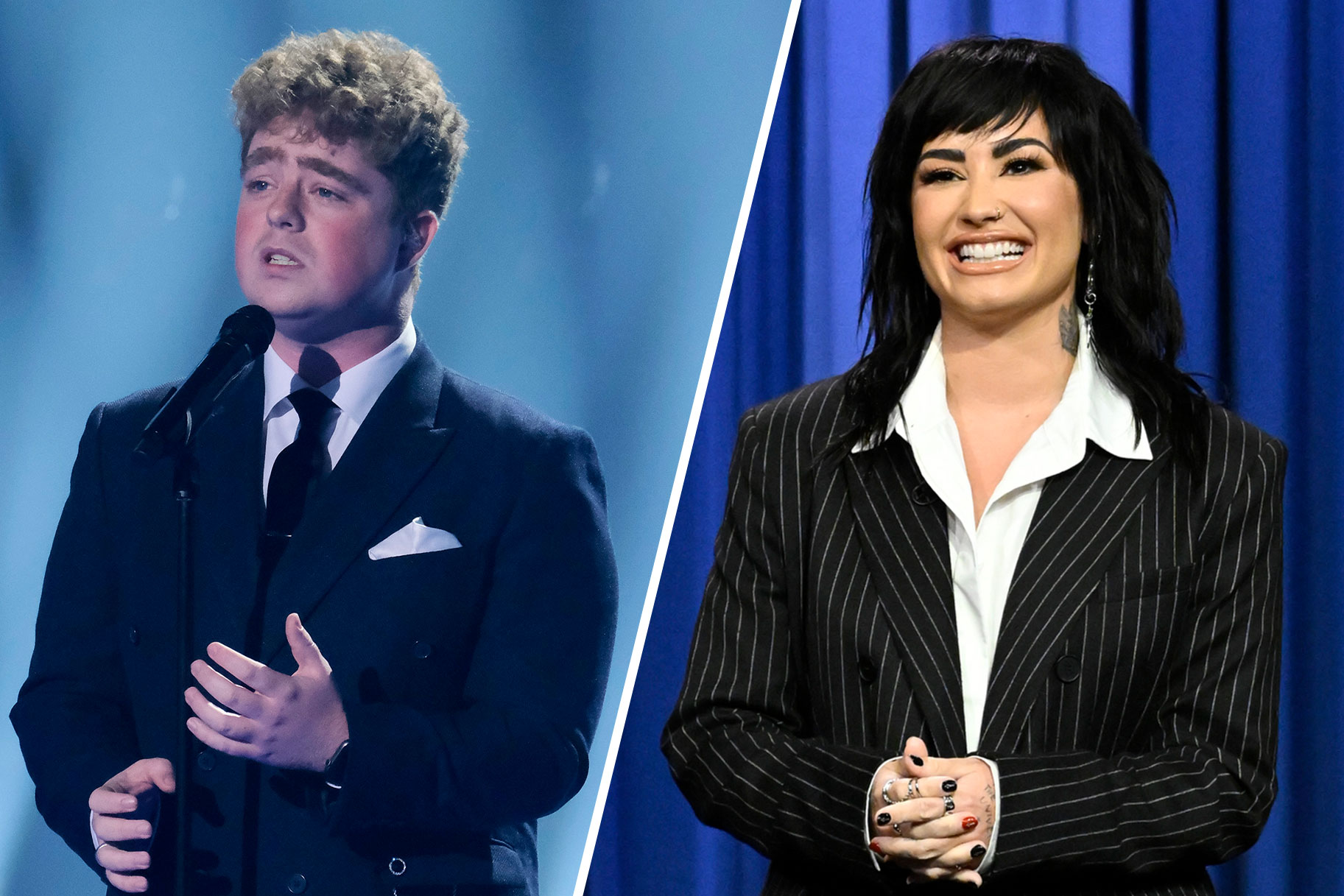 Tom Ball is giving is wowing us once again!
On April 24, the America's Got Talent: All-Stars Finalist took to his official Instagram page to post a gorgeous cover of "Anyone" by Demi Lovato. "This beautiful song was suggested to me, so I had to give it a go," he said in an Instagram caption. "Some of my favourite content to make is just me sitting at a piano and singing! If you want to leave a suggestion, make sure to make a comment down below and I'll see if I can make it happen."
In the video he sang with passion while playing some gentle piano chords. "A hundred million stories and a hundred million songs, I feel stupid when I sing. Nobody's listening to me, nobody's listening," he continued to riff. 
"I talk to shooting stars but they always get it wrong, I feel stupid when I pray, so, why am I praying anyway? If nobody's listening," he sang, fluctuating between soft and powerful notes.
He then committed himself to the chorus, and his vocals will send chills down your spine. "Anyone, please send me anyone, Lord, is there anyone? I need someone. Anyone, please send me anyone. Lord, is there anyone? I need someone," he repeated the emotional lyrics, belting his heart out with some perfect vibrato. 
Ball clearly gravitates towards songs with moving messages about coping with difficult feelings, and uses these songs to express himself. During his run on AGT: All-Stars, he performed a show-stopping rendition of "Creep" by Radiohead. After the performance, he gave a message to fans explaining why he chose the song that deals with feeling like an outsider. 
"Growing up, I didn't feel like I belonged, and a big part of that was because of my diabetes. When I was diagnosed I used to hide myself in music rooms so people wouldn't see me inject," Ball said. "So I sang 'Creep' as a message for me, and to anyone out there that feels like they don't belong, but they do. And I wanna make a campaign that celebrates our differences. That's where you come in!"
"Every week, I'm going to be putting up videos for you to share your stories or just leave a supportive comment," Ball continued, introducing the iBelong campaign. "Let's build a happy, safe environment to celebrate our differences. And remember: You belong."
Watch AGT: All-Stars on Peacock and NBC.