NBC Insider Exclusive
Create a free profile to get unlimited access to exclusive show news, updates, and more!
Sign Up For Free to View
This Is Us Season 6: The Big Questions Fans Need Answered
We don't have many episodes left until the finale.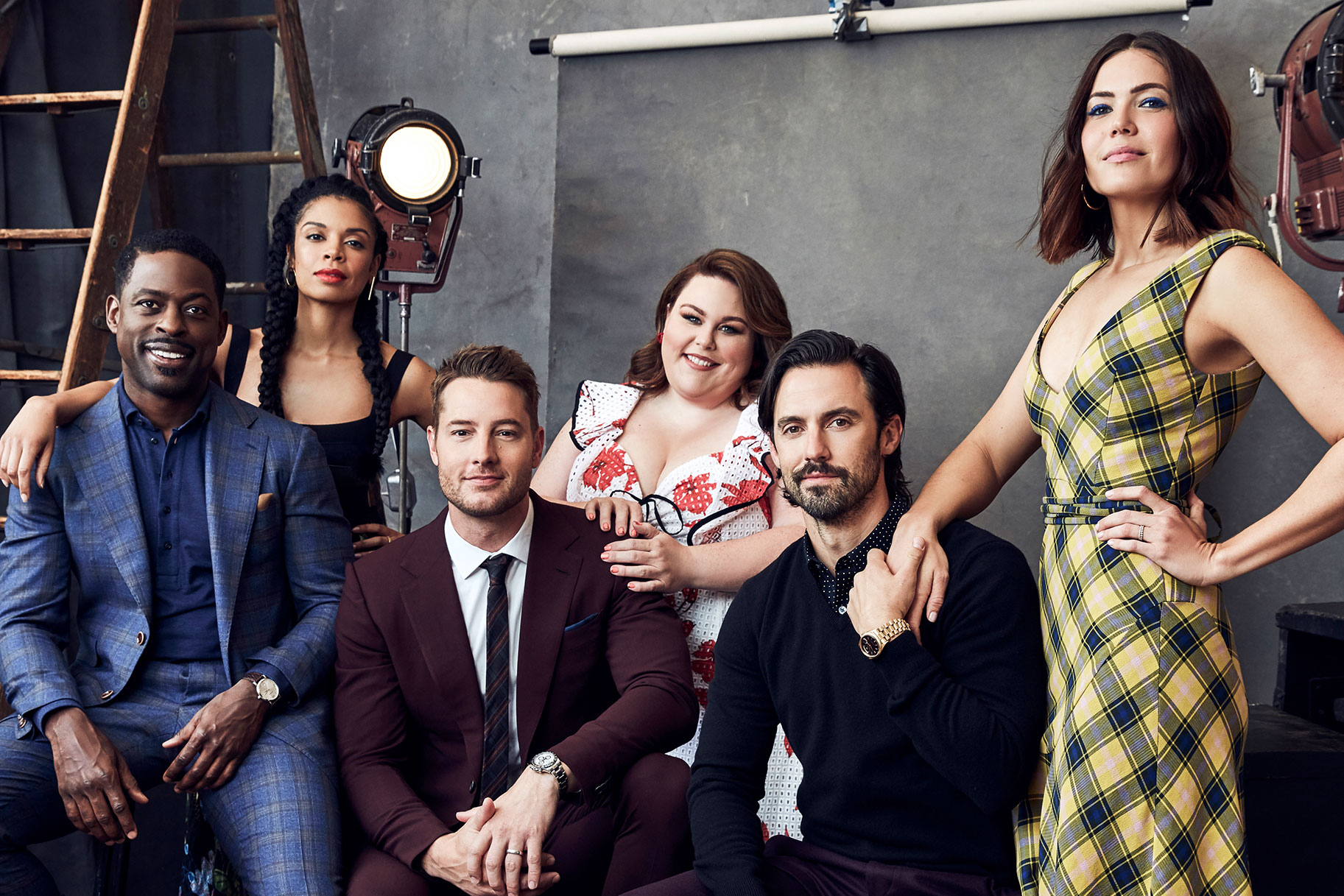 This Is Us has been a staple in our lives since fall 2016—and now, we only have a handful of episodes left until the show is finished for good. If that sentence doesn't make you cry harder than...well, any This Is Us episode, are you even a real fan? Do you even have tear ducts? 
Here are the big questions fans have going into the rest of the season: 
What happens to Kate and Toby?
The first seven episodes of Season 6 have covered immense ground (and fortunately, you can watch them now on NBC.com). So far, we've learned that Kate (Chrissy Metz) and Toby's (Chris Sullivan) marriage is being tested. With his new job, Toby is away from Kate, baby Jack, and baby Hailey multiple days a week. The majority of their relationship right now is virtual, via exhausted video chats after long days at work. More and more, Kate is befriending and confiding in her boss at the music school, Phillip (Chris Geere), who in the future we learn she actually marries. That means we know eventually her marriage to Toby implodes. It's just a matter of when—and how.
Who does Kevin end up with?
The state of Kevin's (Justin Hartley) love life is also a question mark. Madison (Caitlin Thompson) called off their wedding because she realized Kevin wasn't in love with her. Now, they're co-parenting their twins, Nicky and Franny, and Madison is getting close to her friend, Elijah (Adam Korson). Meanwhile, Kevin is now crashing on Kate's couch and navigating his new gig: a reboot of The Manny. This is all happening as he's single, which, of course, leaves fans with a major curiosity: Who does Kevin end up with in the future? 
One person whose love life isn't a mystery: Nicky (Griffin Dunne). After visiting the one who got away in the '70s, Sally (Genevieve Angelson), and realizing she's now happily married (or at least married), Nicky meets a flight attendant on his way home named Edie (Vanessa Bell Calloway). In a flash-forward, we learn she is who Nicky ultimately ends up with. 
Back in the present, Deja (Lyric Ross) and Malik (Asante Blackk) are having issues of their own. After Beth (Susan Kelechi Watson) and Randall (Sterling K. Brown) find out Deja snuck off to Boston to visit Malik at Harvard, she announces plans to graduate high school early and move in with him. This, unsurprisingly, does not go over well; in fact, Randall is so upset that he tells Malik to break up with Deja because it's in her best interest. But will he do it? Or are Deja and Malik endgame? 
Then, there's Rebecca (Mandy Moore). Recent episodes have been teasing how she and Miguel (Jon Huertas) became an item, but we haven't seen their origin story laid out in full. Of course, we know Rebecca's health is slowly declining, as is her memory. By the end of the series, she's surrounded by loved ones in the cabin Kevin built for her to live out her final years. The family is readying themselves for her passing⁠. It's the kind of grief we saw the Pearsons experience after Jack's (Milo Ventimiglia) death—and what we just saw Jack go through with his own mother's passing in Season 6 Episode 4. So much of what actually happens in the distant future is still a mystery. It's safe to say, though, that you'll need a few boxes of tissues to get through it. Maybe a few dozen boxes. 
If you need to catch up on This Is Us Season 6, the episodes are available to stream on NBC.com. The show airs Tuesdays at 9 p.m. ET on NBC.