NBC Insider Exclusive
Create a free profile to get unlimited access to exclusive show news, updates, and more!
Sign Up For Free to View
This Brief Moment on This Is Us May Have Hinted at Problems With Deja and Malik
A quick scene suggests potential trouble to come for the young couple.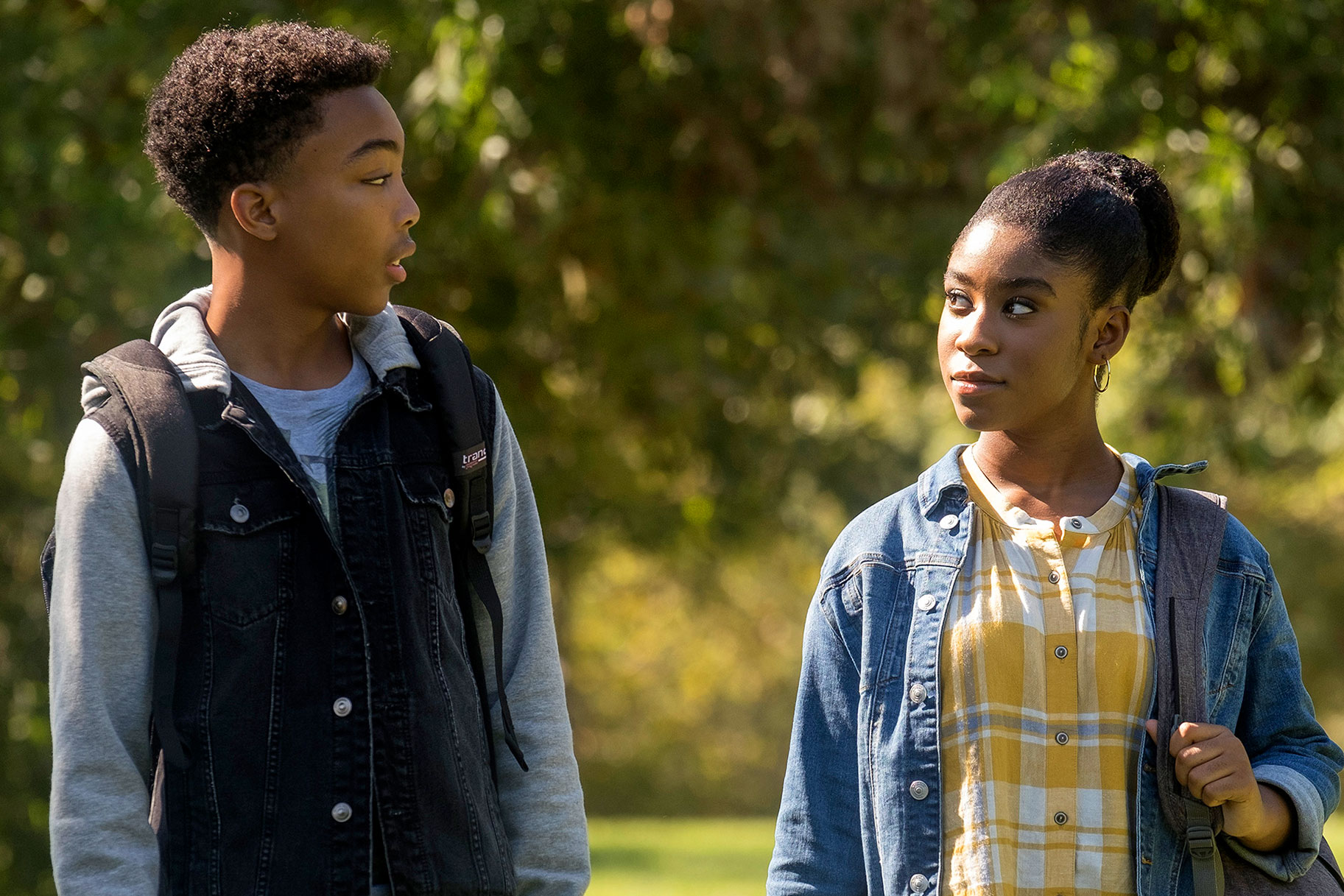 March 8th marked This Is Us' annual Thanksgiving episode, and it was a rollercoaster ride of emotions. From Rebecca's (Mandy Moore) intense sit-down with the Big Three to another look into Kate's (Chrissy Metz) relationship with food, there was a lot going on.
But amidst a series of huge revelations, there was a blink-and-you'll-miss-it moment that may hint at what's to come for a younger member of the Pearson family. On the way to this year's infamous Thanksgiving dinner, Deja (Lyric Ross) told Randall (Sterling K. Brown) and Beth (Susan Kelechi Watson) that her boyfriend, Malik (Asante Blackk), was "acting so weird" and not responding to her texts. Randall and Beth shared a knowing glance but then moved on as usual.
The scene was extremely brief, but knowing what we already do about Deja and Malik's relationship, it could mean trouble. This moment, of course, comes after Deja snuck off and visited Malik at Harvard. Randall and Beth were, understandably, not pleased when they found this out. And to make it worse, the young love birds then told Beth and Randall that Deja planned to finish high school early to live with Malik and his daughter in Boston. 
Randall was so upset by this, he told Malik to essentially break up with Deja. "[Deja's] got two big years ahead of her," he said. "Two years that could determine the rest of her life. You need to end it...If you really love her, you need to do what is best for her."
Malik's response was less-than-enthusiastic. "I'm gonna go ahead and not tell Deja about this conversation," he said. "Because I really do love her, and I care about you all's relationship. And I can promise you she would not feel good about this."
Seeing as that's where things left off, Deja saying she hasn't heard from Malik isn't the best sign of what's to come. Did he take Randall's advice? Only time will tell, but This Is Us director Kay Oyegun and writer Kevin Falls  gave some hints to EW. 
"This girl does not learn her lessons, and [it's] going to have a very, very, big reaction from her family. So it's not going to be an easy ride," Oyegun said.
And Falls added, "[Deja is] fiercely independent, too. She's been on her own for a while; she's not used to having people tell her what to do. She's a strong woman and seen a lot in life. So she's a hard person to tell what to do, that's for sure."
This Is Us airs Tuesdays at 9 p.m. ET on NBC.