NBC Insider Exclusive
Create a free profile to get unlimited access to exclusive show news, updates, and more!
Sign Up For Free to View
How Chance The Rapper Made Kelly Clarkson Literally Fall Out of Her Voice Chair
Chance The Rapper's comment about a song during one of the Battle Rounds floored Kelly Clarkson.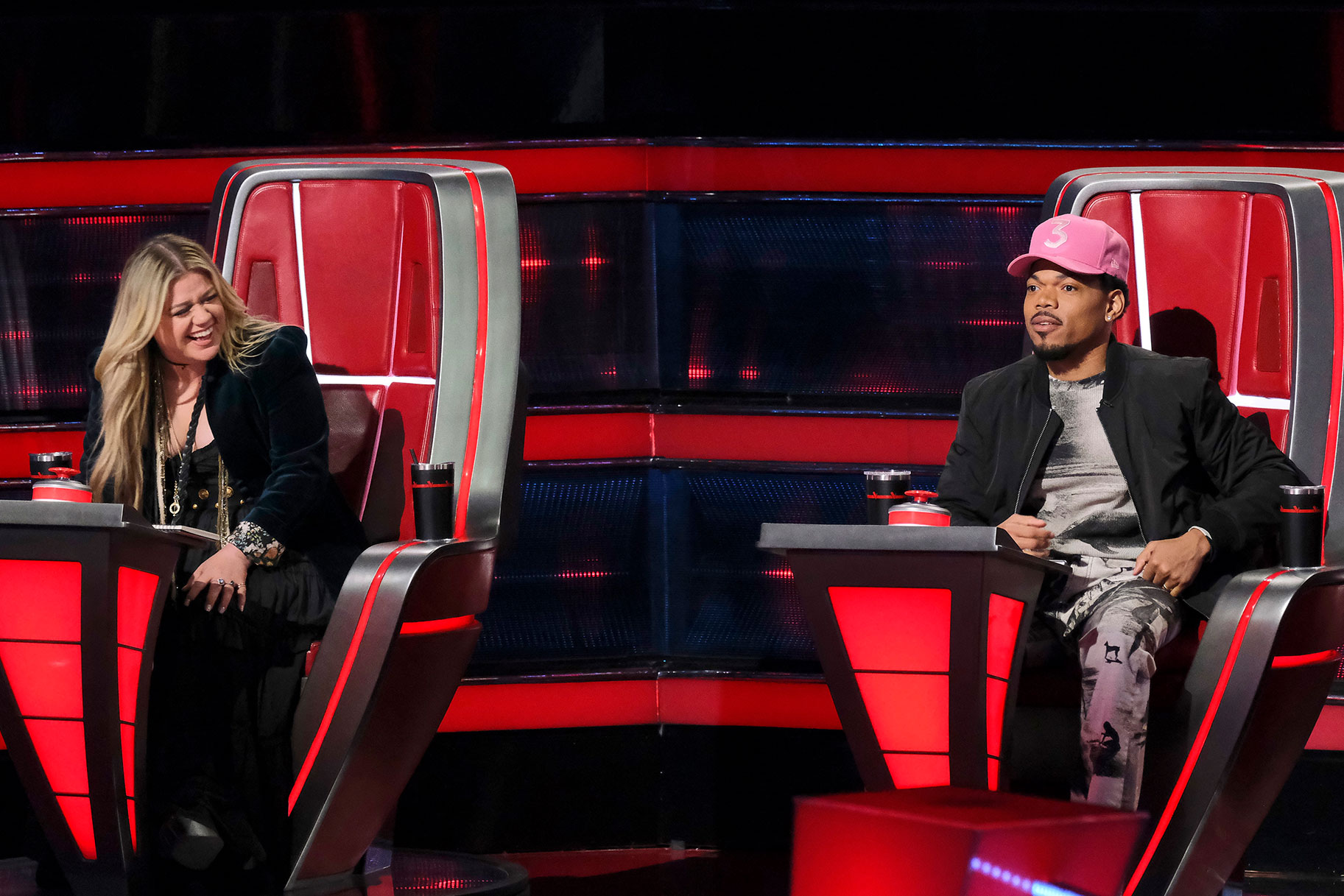 One of the perks of The Voice is getting to hear familiar songs performed in fresh ways and with different arrangements. That's as true for the audience as it is for Coaches Kelly Clarkson, Chance the Rapper, Blake Shelton, and Niall Horan.
The Battle Rounds on The Voice also provide a telling reminder that just because you know a pop hit by heart doesn't mean everyone does — and that goes for Coaches, too.
When Horan had his team members Laura Littleton and Ross Clayton face off on "Stop Draggin' My Heart Around," that became clear. It also led to a remarkable, LOL-worthy incident involving Clarkson's chair.
Made famous by Stevie Nicks and Tom Petty and the Heartbreakers, "Stop Draggin' My Heart Around" is "one of the greatest duets of all time," as Horan put it. He chose the song because it showcased something special in both singers' voices.
The song's narrative about a woman weighed down by a relationship really spoke to the contestants. Littleton recalled falling into depression and working it off with the help of friends and music. Meanwhile, as a 10-year-old, Clayton road-tripped with his dad on a long-distance drive. Tom Petty was on frequent rotation along the miles.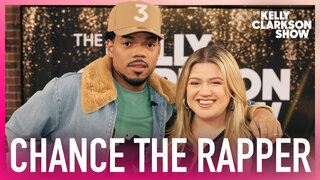 "That was fun," Horan cheered when the duo ended their Battle. 
Chance concurred, saying, "Laura and Ross, great stuff. That was awesome." But his next comment startled everybody.
"I gotta be honest," he said. "I don't know that song at all."
"Oh, you don't?" asked a bemused Clarkson. "Come on, come on," added Shelton, with a dash of good-natured disbelief. 
"No, honestly, I don't think I've ever even been around while that song was playing. I don't think anybody that I know knows that song," Chance insisted, sparking laughs all around.
As she repeated what Chance said, Clarkson cracked up and wriggled around in her chair: "It's like one of the biggest duets!" she said.
"I think you guys did it justice," said Chance, whose expression and shoulder shrug seemed to add a silent "whatever." 
At this point, Chance's unfiltered honesty made Clarkson fall out of her chair.
"He is my favorite Coach," she said through laughs as she reseated herself.
RELATED: Where Are Kelly Clarkson's The Voice Winners Now?
"The performance was awesome," said Chance. "You guys had great chemistry." 
Clarkson agreed, saying, "I love that song. Ross, you have this voice that really cuts through. Laura, you have an intoxicating vibrato. You both have incredible ranges."
Ever ready with a quip, Shelton thanked Clarkson for referring to Littleton's "intoxicating" vibrato.
"Finally, after 23 seasons of being on this show. I have an excuse for being drunk right now," he joked.
Horan faced a tough choice, but in the end, he selected Clayton to advance.
"He's got this standout tone," he said. "He's just got a true grit to his voice that doesn't exist in the show. And that's why I put him through." 
After the decision was made, the Coaches returned to Chance's revelation about "Stop Draggin 'My Heart Around," which peaked at No. 3 on the American Billboard Hot 100 songs chart in September 1981.
"Finally," said Shelton, "somebody else that doesn't know a lot of songs like me."
That's the thing about The Voice — there are always more music and surprises. Here's a suggestion: Seat belts for Coaches' chairs.
Watch The Voice on NBC Mondays at 8/7c and Tuesdays at 9/8c and next day on Peacock.