NBC Insider Exclusive
Create a free profile to get unlimited access to exclusive show news, updates, and more!
Sign Up For Free to View
Niall Horan Opens Up About Jimmy Fallon's Wild Surprise Audition on The Voice
He could recognize that voice from anywhere! Watch The Voice on NBC.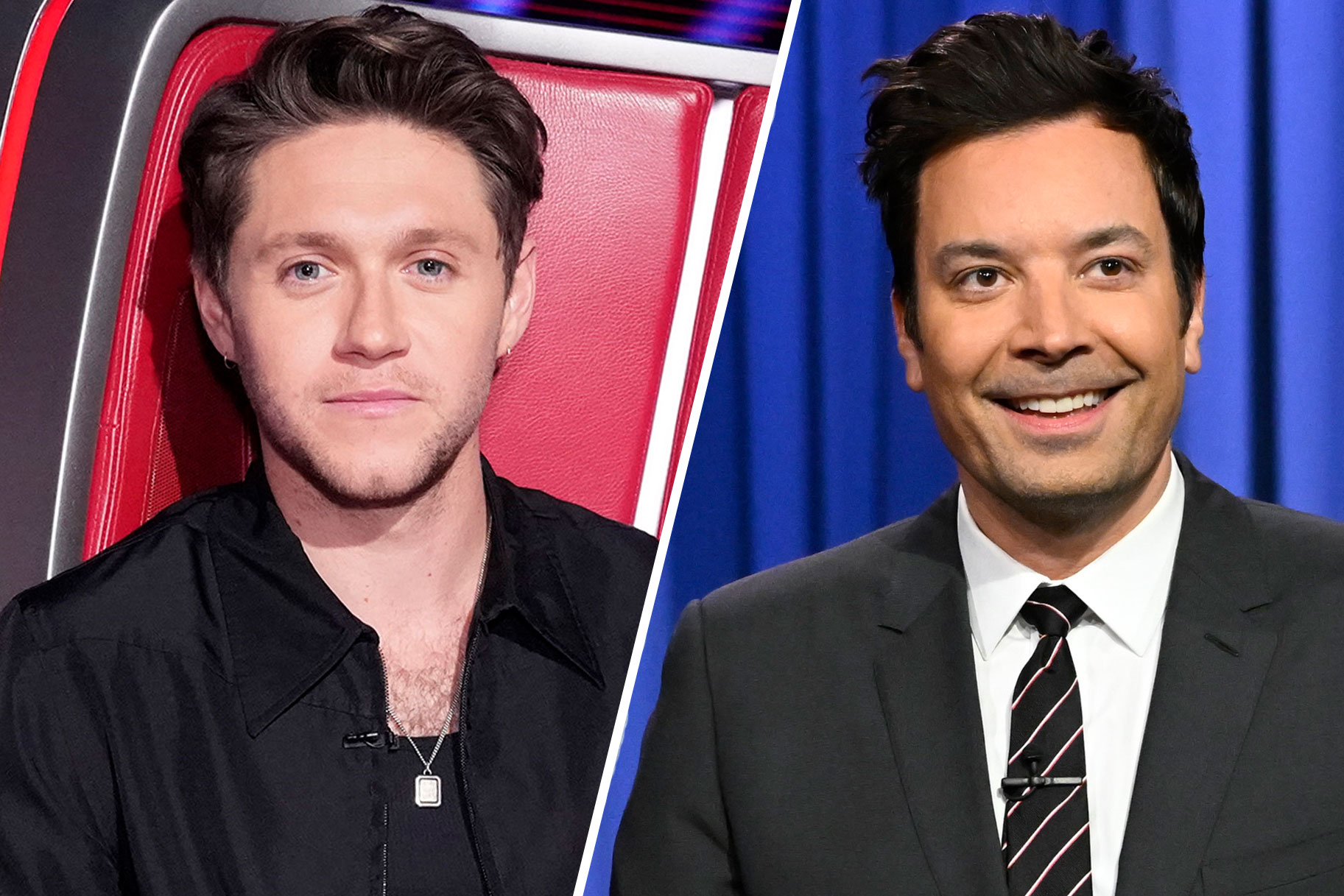 Season 23 of The Voice has been filled with a bunch of whimsical moments between the Coaches. And in one hilarious twist, there was an A-lister who surprised everyone during the Blind Auditions by joining in on the fun: Jimmy Fallon. The Tonight Show Host bamboozled everyone with a prank Audition that instantly went viral. But Coach Niall Horan wasn't fooled at all. In fact, he told NBC Insider he knew quickly the "Contestant" was Fallon. 
''There was one particular Audition, and straightaway, I knew exactly whose voice it was. I know that voice so well,'' he said. "I just knew who it was straightaway. I knew who the voice was. And, of course, it was Jimmy Fallon. His singing voice is just so unique. And he's kind of known for his impressions. So it didn't take me two seconds to figure out who it was." 
There was another unexpected element in the mix that caught Horan off guard. ''I was surprised to see he had a lovely beard. When I spun around, it's like, 'I need to turn and see this,''' Horan laughed. ''He's got this beautiful beard going on at the moment, very handsome Jimmy. Looking gorgeous."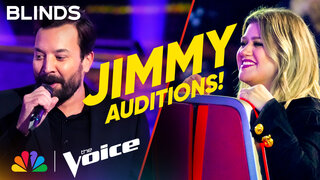 However, not all the Coaches were as entertained by the ordeal as Horan. ''Blake [Shelton] just goes to me. 'I'm not turning around. No way am I turning around for him,''' Horan said cheekily. 
This wasn't the only time Horan and Shelton shared some back-and-forth banter this season. Horan also explained to us that one little trick he pulled during the Blind Auditions was not exactly well-received by Shelton.
"We were all privately given one little stunt that we could use in the Blind Auditions. And my one was that I was able to, once they'd all done their pitches, I was able to have some alone time with the Contestant. And I was able to hit the button on everyone's chair, and they would spin back around. And I was able to just have my alone time. And yeah, it was a lot of fun," Horan said. "None of them expected it, and it had never been seen on the show before. Even Blake was like, 'How did you manage to do that?' He was jealous. But yeah, it was a lot of fun. That was a great moment."
Watch The Voice on NBC Mondays at 8/7c, Tuesdays at 9/8c, and next day on Peacock.