NBC Insider Exclusive
Create a free profile to get unlimited access to exclusive show news, updates, and more!
Sign Up For Free to View
Marina Squerciati & Torrey Devitto Reunite for a Gorgeous Vaca: "Crossover in Israel"
A little getaway for the One Chicago stars! Watch Chicago P.D. and Chicago Med on NBC.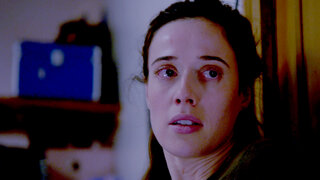 Chicago P.D. and Chicago Med fans got the best of both worlds this week!
On May 24, Chicago P.D. star Marina Squerciati (Kim Burgess) uploaded a sweet photo of her and Chicago Med actress Torrey Devitto (Dr. Natalie Manning) vacationing together in Israel. In the snapshot, the two stood outside together on a bright, sunny day in front of a bunch of gorgeous florals. Squerciati sported a lovely flower crown on her head, a thick ponytail braid, and an orange floral blouse with some puffy sleeves. She grinned from ear to ear while resting her face on Devitto's cheek. Meanwhile, Devitto also had a matching glass of red wine in hand while she wore some round black shades and a loose denim jacket with her arm over Squerciati's shoulder. 
"Crossover in Israel! 🇮🇱 The incredible season finale of #CPD air tonight! @torreydevitto #israel #israelwinery #israeltravel #torinatrip #youknowyouwerewaitingforit #wearehavingsomuchfun #friendtrip #bestiegoals #torreydevitto #prettylittletrips @nbconechicago #chicagopd #burzek #yesyouwillgetburzek #alotofburzek #BURZEKARMYTUNEIN" she captioned the post. 
Last year, the two buds also got together in The Windy City for a little reunion. They dined at the Obelix restaurant in Chicago, and sported ultra chic outfits. Squerciati had on a long, silk, olive green dress and sported some sunglasses with a sunflower print. Devitto complemented her friend's look with sheer red shades and similar adornments and off-the-shoulder top with fringe and some trendy light washed jeans. 
"It's always sunny on planet cool. EH-OH! 😎@obelixchicago @the__sei #ohwhatanight #unfortgettable #frenchfood #mesamies #myfriends #greendress #slipdress #silkdress #torreydevitto @torreydevitto @fatyamas," Squerciati captioned the post.
But the reunions don't stop there. This March, Squerciati and Devitto had a "date night" in Chicago, as the two saw Tina: The Tina Turner Musical at the James M. Nederlander Theatre together. In the snapshot on Devitto's Instagram, the two had their arms around each other while Devitto rocked some shiny knee-high cowboy boots. 
In other news, while Devitto's character Dr. Natalie Manning may have departed Chicago Med in Season 7, Dr. Manning made an exciting cameo at the end of Season 8 this week. In her brief moment during the Season 8 Finale episode, Dr. Manning greeted her former fiancé Will Halstead at an airport. And spoiler alert she's a big reason why Halstead officially left the show.
"I'm never going to let you go," Natalie said to Halstead after she saw him, and the two shared a romantic embrace.