NBC Insider Exclusive
Create a free profile to get unlimited access to exclusive show news, updates, and more!
Sign Up For Free to View
Marina Squerciati and Torrey DeVitto Reunited, and Fans Are Loving It
The dynamic duo is back at it.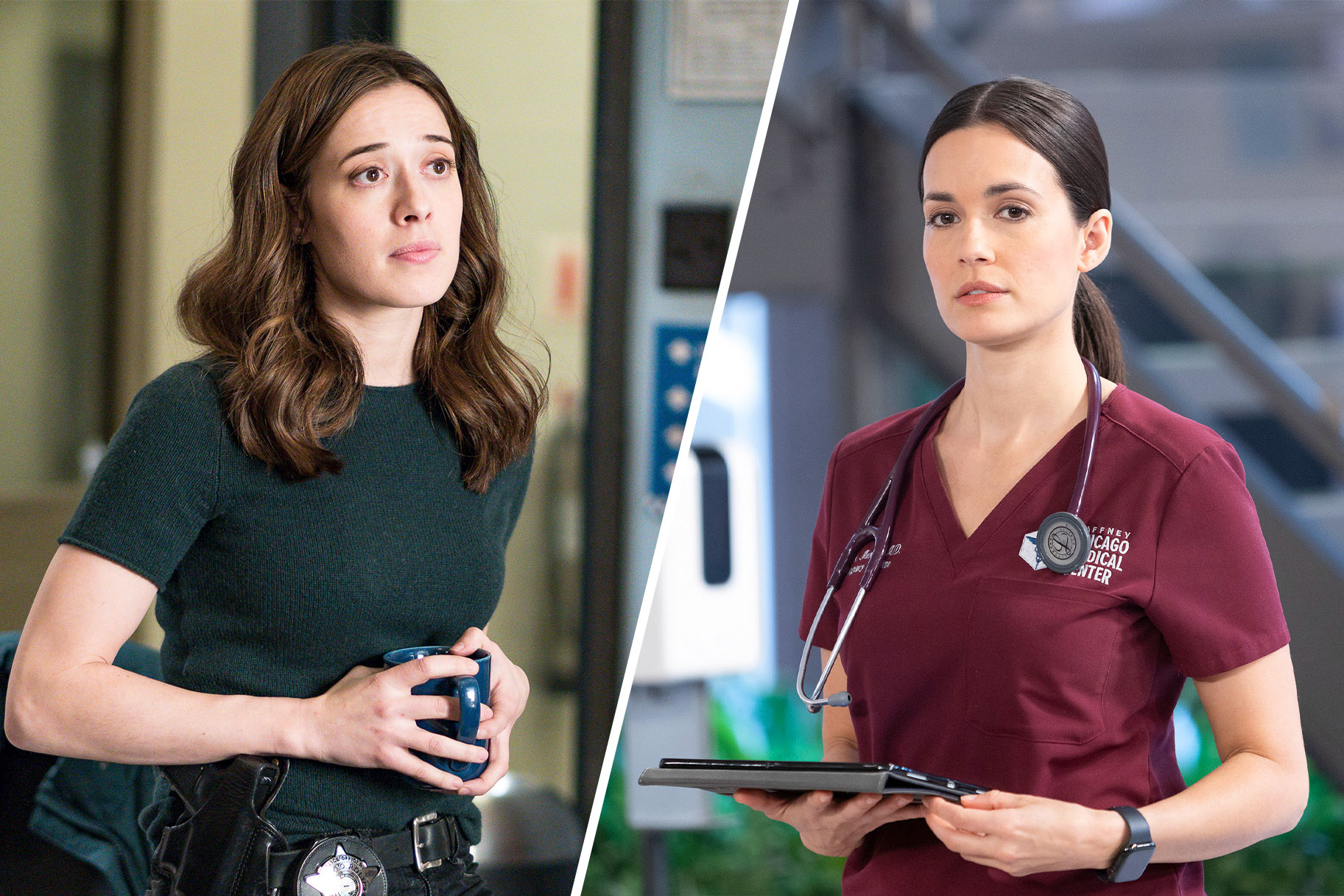 Chicago P.D.'s Marina Squerciati posted a reunion photo on Instagram with her former One Chicago co-star Torrey DeVitto, and fans are loving it. (For those who need a refresher, DeVitto played Dr. Nataline Manning, a character who made several appearances across the One Chicago-verse.)
It looks like their sweet reunion may have included dinner at Obélix in Chicago, a restaurant also tagged in the post. Dressed in chic evening looks, Squerciati stands between DeVitto and another friend.
"It's always sunny on planet cool. EH-OH! 😎@obelixchicago @the__sei#ohwhatanight #unfortgettable#frenchfood #mesamies #myfriends#greendress #slipdress #silkdress#torreydevitto @torreydevitto@fatyamas," reads the caption. 
"THE PRETTIEST GIRLS 😍😍" one fan wrote in the comments, while another said, "AHHH MY FAVORITE PEOPLE! ❤️❤️❤️❤️." 
Fans of Squerciati and DeVitto's off-screen friendship know this isn't the first time the duo has documented their hangouts on Instagram. 
Squerciati also posted a photo with DeVitto in October 2021 during an ice cream run to La Michoacana Premium, also in Chicago. 
"Ice cream queens! 👑🍦#chicagoplacestoeat@lamichoacanapremiumofficial#chicagosweettreats #notsponsored#ijustlikethingsandpostaboutthem#ilikesugaralot#thisplaceisasugarpalace #datenight#friendsreunion #torreydevitto#nomnom @torreydevitto," Squerciati captioned the adorable shot. 
Although DeVitto left the franchise in 2021, Squerciati is still starring in Chicago P.D., where she and the rest of the cast are constantly finding new ways to have fun with each other on set. 
 "I do dance a lot ... Sometimes we're so in our characters, that we're like [singing] 'The hills...!' And then we're like, [in a serious tone] 'So what did you find?' I feel like the guest stars are listening to music, trying to get in it, and ... We do respect our guest stars and tone it back, but we have a really good time," Squerciati told Looper during an April 2022 interview. 
Chicago P.D. Season 10 premieres Wednesday, September 21 at 10/9c on NBC. Catch up now on Peacock and on NBC.