NBC Insider Exclusive
Create a free profile to get unlimited access to exclusive show news, updates, and more!
Sign Up For Free to View
Mandy Moore and Milo Ventimiglia Just Reunited, and the Pics Are Adorable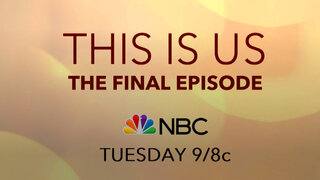 Former This Is Us co-stars Mandy Moore and Milo Ventimiglia reunited at the 2022 Hollywood Critics Association TV Awards at the Beverly Hilton on August 13th. 
The duo looked stunning as they walked arm-in-arm, Moore in a fitted black floral dress with matching cape and Ventimiglia in a black suit. This Is Us won Best Cable Drama, and Mandy Moore received the highly-coveted Virtuoso Award.
As This Is Us came to an emotional end this past spring after its six-season run, the entire cast opened about how tough it was to say goodbye to their fellow co-stars and crew members after working closely for so many years. 
After wrapping their last scene together, Moore took to Instagram to share a photo of herself hugging Ventimiglia, marking the end of their journey as co-stars.
"Finishing the way we started," she wrote in the IG caption."@miloanthonyventimiglia and I shot the very first scenes of the pilot together and got to finish our last scene of @nbcthisisus side by side. I haven't begun to process the end of this journey quite yet and I'm sure it will take me time," she continued. "I'm still kicking myself over what I had planned to say to our magnificent crew and then crumbled and forgot out of emotion … but hopefully the gratitude came across."
Backstage at the awards show, Moore and Ventimiglia were joined by series creator Dan Fogelman; producers Jess Rosenthal, David Windsor, and Isaac Aptaker; and fellow actors Gerald McRaney, Genevieve Angelson, Caitlin Thompson, Jennifer Morrison, Justin Hartley, and Jon Huertas. 
It was an absolute joy to see so much of the cast and crew come together after such an emotional goodbye. 
Watch This Is Us on Peacock and on NBC.