NBC Insider Exclusive
Create a free profile to get unlimited access to exclusive show news, updates, and more!
Sign Up For Free to View
How Madison on This Is Us Became an Honorary Pearson
We've known her just as long as we've known the Big Three.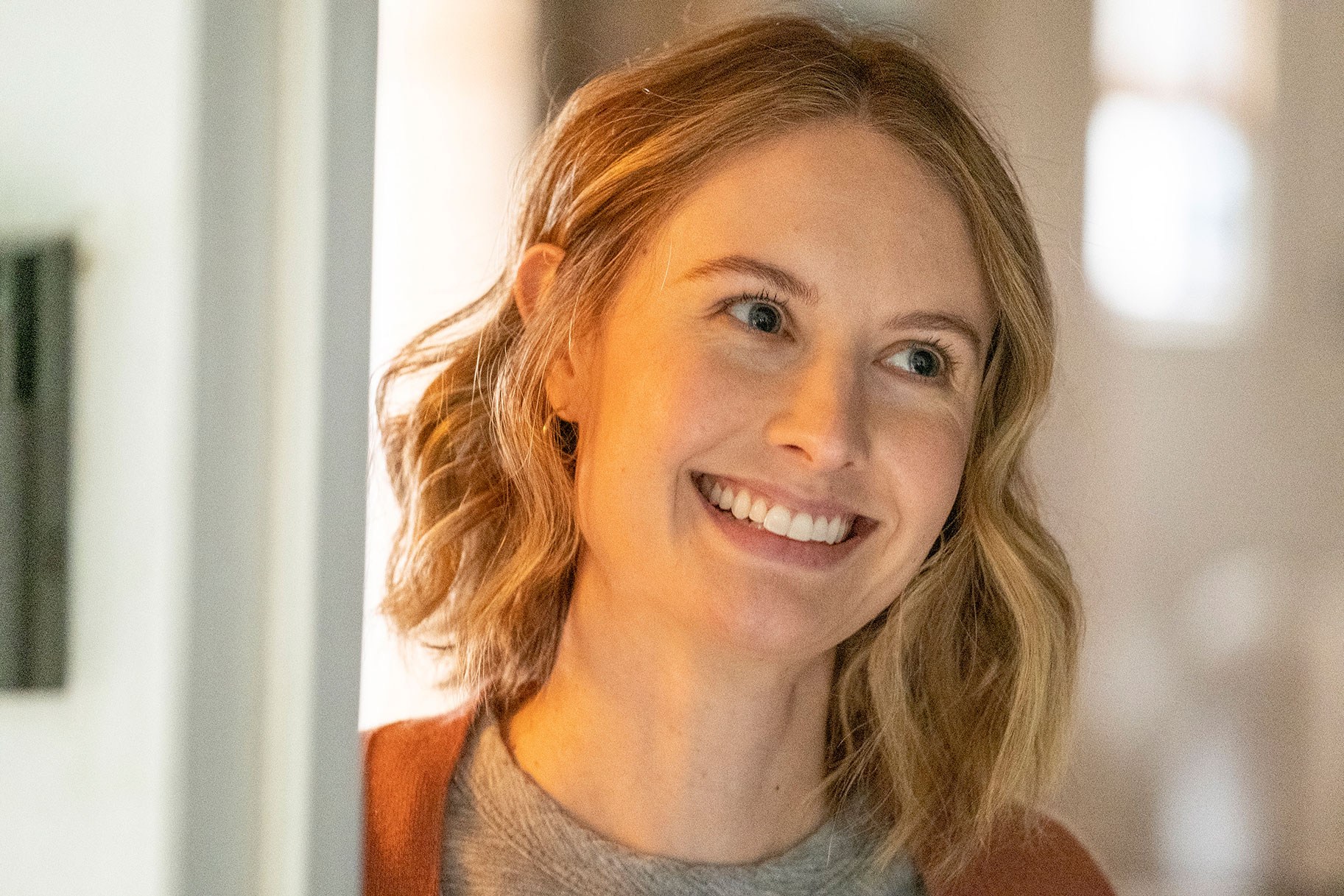 As Kate's (Chrissy Metz) best friend and Kevin's (Justin Hartley) baby mama on This Is Us, Madison (Caitlin Thompson) is connected to the Pearson family in more ways than one. And since she's been in their orbit since Season 1, she has her fair share of personal drama that could give the Big Three a run for their money. 
With the sixth and final season of This Is Us winding down, NBC Insider is taking a look back at Madison's ups and downs from the show.
Season 1
As it turns out, we've known Madison just as long as we've known the entire Pearson clan. Her character was introduced during the show's pilot when Kate joined Overeaters Anonymous. As a thin blonde, Madison seemed like she didn't belong in the support group despite confessing to an eating disorder and sharing her struggles with food and binge-eating. She becomes an easy target for jokes. Kate, in particular, is extremely judgmental and resentful of Madison's presence in the group. Kate and Toby even make fun of Madison when they first start dating.
Season 2
Madison and Kate remain enemies through Season 2—until Episode 5's "Brothers." Seconds after a heated argument, the two get into a minor fender bender. Kate, who's pregnant, is shaken by the accident and confesses to Madison that she's having a baby. That very moment changes the course of their relationship forever, as Madison was instantly overjoyed for Kate.
Throughout the season Madison pushes her way into Kate's life, taking her wedding dress shopping, planning her bridal shower, and even declaring herself Kate's maid of honor. Throughout this time Kate gains sympathy and understanding for the severity of Madison's bulimia (particularly after she faints in a dressing room and Kate is tasked with taking care of her). In fact, it's this very moment that inspires Madison to say, "I finally have a best friend."
Season 3
Madison is there for her BFF at various points throughout the season, from throwing Kate a birthday brunch to setting her up with a job interview at the local high school. But it's a gesture during the Season 3 finale that stands out the most. Amidst the ball of tension that is a hospital full of Pearsons waiting for Kate to give birth, Madison escapes. She breaks into Kate's apartment to get her friend's Ruth Bader Ginsburg doll that Kate specifically wanted to give her new baby. At the end of the episode, we see Kate present baby Jack with RGB.
Season 4
Episode 12 proves to be a shock for This Is Us fans everywhere when Kevin randomly hooks up with...Madison. The unexpected one-night stand seems to be just that...until the season's finale, when it's revealed that Madison is pregnant. By Kevin. And she's having twins.
Season 5
Madison and Kevin fall victim to a COVID-19 romance and begin dating after quarantining together. He then proposes to Madison during the Big Three's 40th birthday. Throughout the rest of the season and the twins' birth, Kevin is set on being engaged to Madison—despite her and his family's doubts about his true feelings. 
During the season finale, "The Adirondacks," Madison has a series of flashbacks on her and Kevin's wedding day. Viewers see her mother walking out on Madison's abusive father, her father telling her to settle for any love she can get, and a terrible past breakup which triggered her bulimia. All of these memories inspire Madison to ask Kevin if he loves her, just two hours before their wedding. He's unable to answer, and their nuptials are called off.
Season 6
In the early episodes of This Is Us' final season, we see Madison and Kevin amicably co-parent despite being exes. Madison even gets a new boyfriend named Elijah. (We learn from a flash-forward that he eventually becomes her husband). She's clearly moved on, and though it took some soul-searching on Kevin's part, he eventually does too.
But the two still care for one another, with Madison promising to always be Kevin's emergency contact in a sweet moment during Episode 11.
.
This Is Us airs Tuesdays at 9 p.m. ET on NBC. Catch up now on NBC.com.