NBC Insider Exclusive
Create a free profile to get unlimited access to exclusive show news, updates, and more!
Sign Up For Free to View
A Complete Rundown of Kevin Pearson's Relationship History on This Is Us
From his childhood sweetheart, Sophie, to his ex-fianceé, Madison.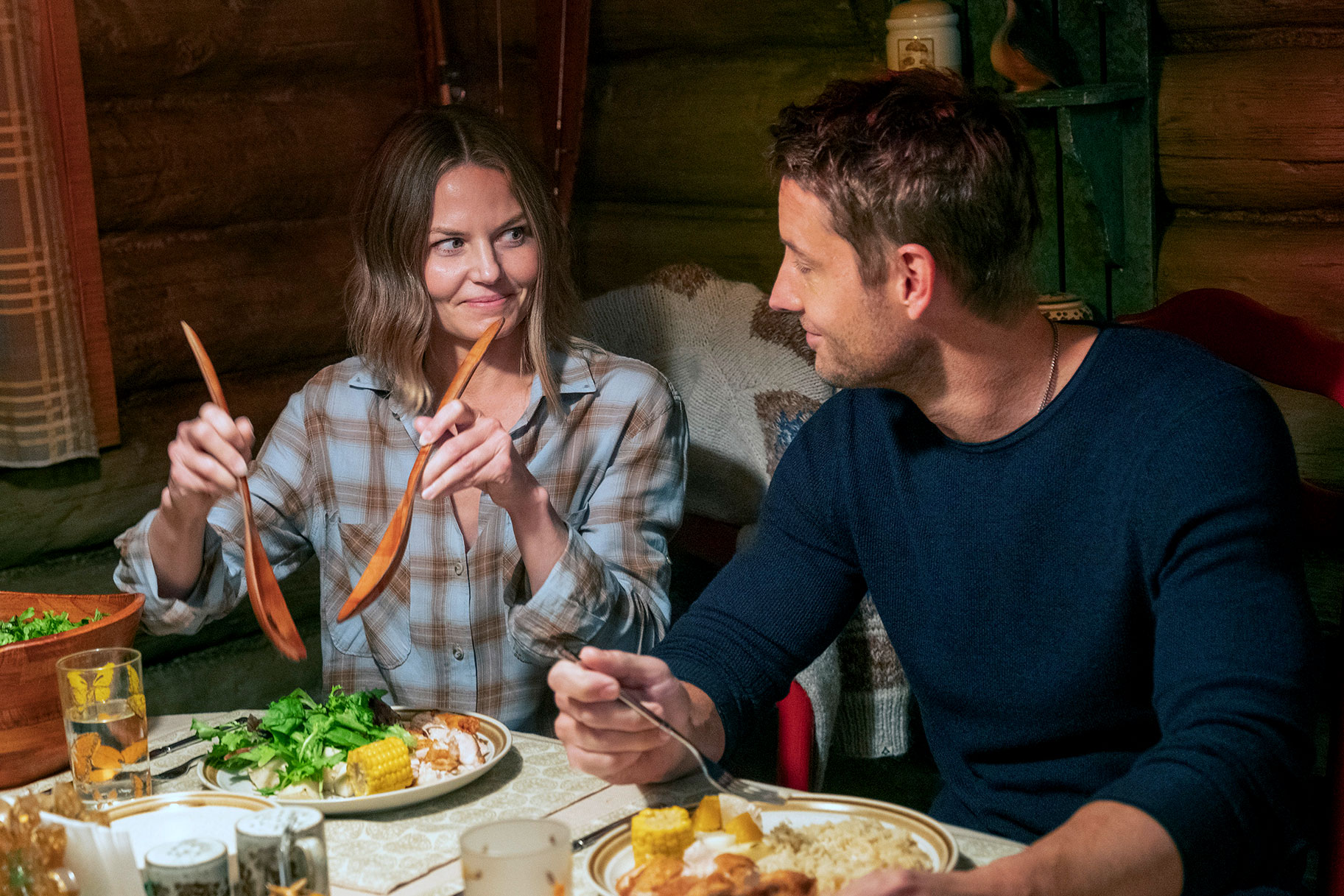 If there's one thing This Is Us fans can agree on it's that Kevin Pearson's (Justin Hartley) love life is complicated. Since Season 1 his relationship status has been ever-changing, as he's proven to be the one member of The Big Three who has the most trouble with commitment. 
But since a Season 5 flash-forward revealed there is a wife in Kevin's future, we know that he has a happy ending. And with the recent premiere of Season 6, Episode 13, titled "Day of the Wedding" (and next week's Part 2, titled "The Night Before the Wedding"), it seems the reveal of his true love is coming sooner rather than later. Based on the episode—and Beth (Susan Kelechi Watson) and Madison's (Caitlin Thompson) expert sleuthing—it comes down to three women. His ex-wife Sophie (Alexandra Breckenridge), best friend Cassidy (Jennifer Morrison), and the wedding singer (Katie Lowes) are all potential matches.
"I'd say that the end of 613 certainly sets up a mystery that will be answered sooner than later," This Is Us writer Jon Dorsey told Deadline. "It's safe to assume the person revealed at the end of this mystery will be Kevin Pearson's true love and that his romantic journey will have concluded. All three suitors presented in 613 are certainly viable options."
In celebration of Kevin finally finding "The One," we've taken a walk down memory lane at all his major relationships on This Is Us that have led him to this moment.
Sophie, played by Alexandra Breckenridge
Fans know that Kevin and Sophie had a romance for the ages, as they were each other's first loves. She was Kate's best friend when the young couple met and fell for one another, and they dated throughout their teens. They eventually got married right before Kevin went to L.A. to pursue acting and Sophie went to school in New York.
However, Kevin cheats on her early into their marriage, leading to their breakup. (We see all this play out in a Season 6, Episode 6 flashback.)Twelve years after their split, the two reconnected in Season 1 before breaking up again in Season 2. We see Sophie at various times throughout the series after that, including at her mom's funeral and in the days leading up to Kevin and Madison's wedding. Eventually we learn Sophie's engaged, which seemingly puts an end to her and Kevin's epic love story—or does it? 
Olivia, played by Janet Montgomery
Kevin's Season 1 foray into theater led him to a classic enemies-to-lovers romance with co-star Olivia Maine. The two's clashing personalities created serious chemistry. However, her inability to commit (and her crashing The Big Three's nostalgic cabin trip) led to their downfall.
Sloane, played by Milana Vayntrub
The reserved writer of Kevin and Olivia's play also shows up at the disastrous cabin getaway. Sloane ends up hooking up with Kevin hours after his breakup with Olivia. And though the relationship boosted Sloane's confidence, it was a short-lived fling that fizzled out when the connection proved to be fleeting.
Zoe, played by Melanie Liburd
Kevin first meets Beth's cousin Zoe in the Season 2 finale when she's the photographer at Toby (Chris Sullivan) and Kate's (Chrissy Metz) wedding. By Season 3 they're in a relationship, with the pair traveling to Vietnam together so Kevin can learn more about Jack (Milo Ventimiglia). She even helps him through his addiction, and they eventually move in together. But by the end of Season 2, the couple split because of their differing views on having children. 
Cassidy, played by Jennifer Morrison
While attending an Alcoholics Anonymous meeting with Uncle Nicky (Griffin Dunne) in Season 4, Kevin meets Cassidy, who's a military vet. The three eventually form a bond as they help each other through their struggles, with Kevin and Cassidy's friendship evolving into a casual sexual relationship. As friends-with-benefits, the two never take their connection further, and Kevin eventually moves back to L.A. However, in Season 6, we see Kevin question whether or not they should be something more—but Cassidy immediately shuts the notion down, insisting they're meant to be friends and nothing more. Now that we've seen "Day of the Wedding," we're starting to question if marriage is in their future.
Madison, played by Caitlin Thompson
In a move that surprised This Is Us fans everywhere, Kevin slept with Kate's best friend Madison basically right after Sophie's mom's funeral. In the Season 4 finale, we find out Madison is pregnant with twins—and they're Kevin's. The two become engaged in Season 5, but just hours before their wedding, Madison calls off the nuptials when Kevin can't say he loves her. Despite the heartbreaking moment, the two continue to amicably co-parent their twins, Nick and Franny. Madison even moves on and marries someone else. 
Arielle, played by Katie Lowes
OK, we may not be entirely clear (yet) on her exact relationship with Kevin. But since she plays a role in the love quadrangle presented in "Day of the Wedding," she deserves a mention. In the latest episode, Arielle is the wedding singer on Kate and Phillip's (Chris Geere) big day, with Madison describing her as "Phillip's friend." We don't see her and Kevin interact much, but with Episode 14 promising to reveal the Manny's romantic endgame, we're keeping our eye on this one.
This Is Us airs Tuesdays at 9 p.m. ET on NBC.