NBC Insider Exclusive
Create a free profile to get unlimited access to exclusive show news, updates, and more!
Sign Up For Free to View
A Brief Recap of Cassidy's History on This Is Us
It's possible she's the one who ends up with Kevin!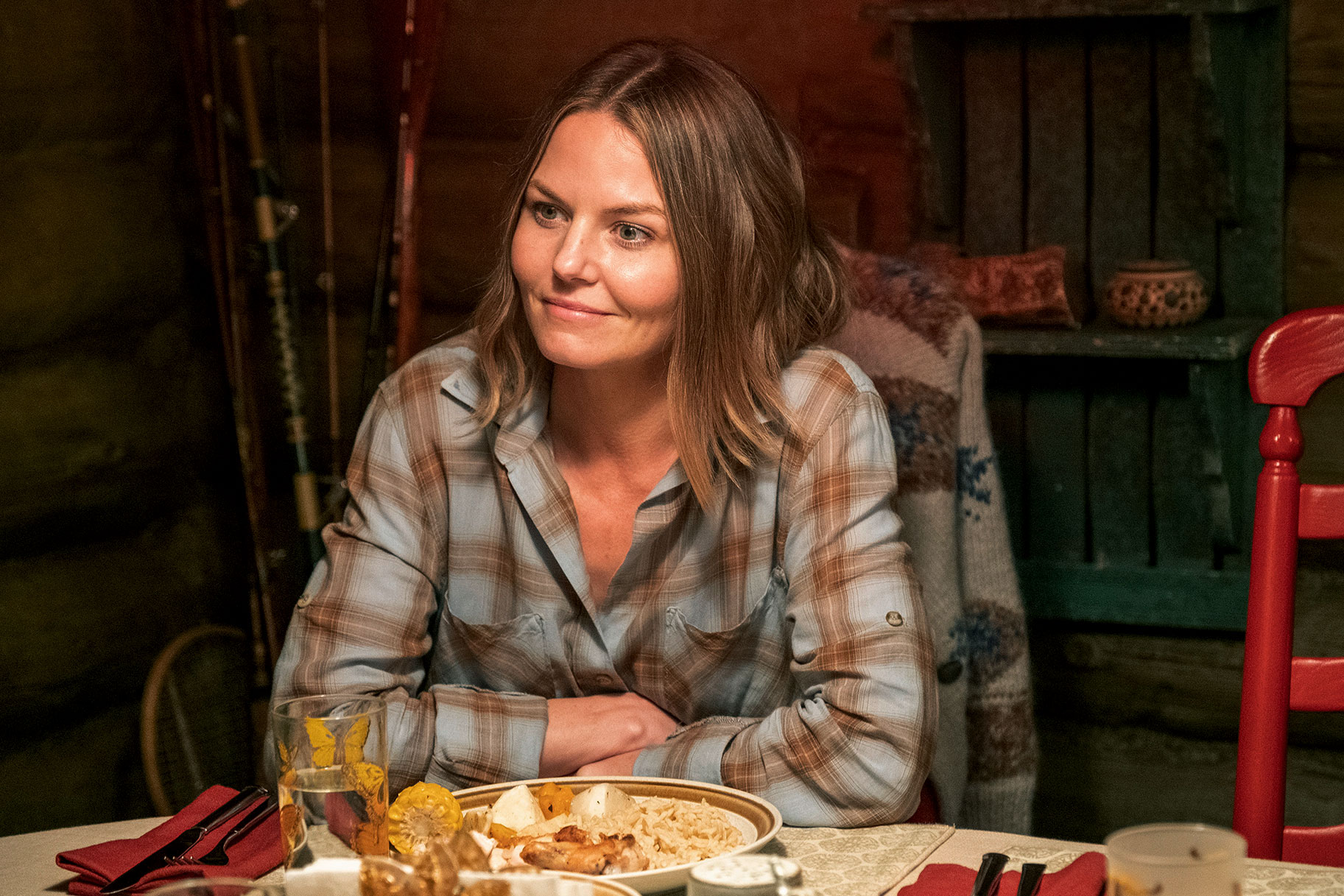 This Is Us Season 6, Episode 13 ended on quite the cliffhanger. The family gathered to celebrate Kate (Chrissy Metz) and Phillip's (Chris Geere) wedding, but, interestingly, the spotlight was on Kevin (Justin Hartley). The movie-star Pearson found himself in quite the cinematic predicament: A mysterious night in his hotel room with an equally-as-mysterious woman. The woman in question could be one of three people: his ex-wife Sophie (Alexandra Breckenridge), the wedding singer, or his good friend, Cassidy (Jennifer Morrison). And fans are waiting with bated breath to find out her identity. Ahead of Episode 14, which airs Tuesday, April 26, let's quickly recap Cassidy's This Is Us history. 
When did we first meet Cassidy on This Is Us? 
Season 4, Episode 1, titled "Strangers." Cassidy was attending the same Alcoholics Anonymous meeting as Uncle Nicky (Griffin Dunne). This is where she met Kevin, and the three characters' bond developed from there. 
When did Cassidy on This Is Us first hook up with Kevin? 
Season 4, Episode 6, titled "The Club." Cassidy kissed Kevin after telling him that she ran into (and had another argument with) her estranged husband. At the end of the episode, we see Cassidy in Kevin's bed, implying the two slept together. 
What is the relationship now between Kevin and Cassidy on This Is Us?
As of now, they're just friends, with sex not being on the table. Kevin tried to rekindle their romantic spark earlier in Season 6, when Cassidy went to the Pearson cabin, but it wasn't what she wanted. Kevin tried holding her hand, which didn't go over well. 
"I said I might want to have sex with you. I didn't say I wanted to hold your hand," she told him. When Kevin tried to tell Cassidy she was scared at the possibility of a future with him, she said, "There's no reality to a relationship working with us...Your inner darkness is not the same as mine." 
Cut to Season 6, Episode 8: Cassidy is at the cabin and goes for a drive at night, later crashing into a pole. Kevin waits at the hospital all night to make sure she's OK, and when she wakes up, he tells her she's one of the only people he cares about aside from family. 
But will that translate to true love now? Has Cassidy worked through her darkness and can now see a life with Kevin? Hartley told NBC Insider after Episode 8, "They're definitely good friends. They care for each other. They love each other. But on the level that they end up loving each other, that's something we'll have to wait and see." 
This Is Us airs Tuesdays at 9 p.m. ET on NBC. Catch up now on NBC.com.