NBC Insider Exclusive
Create a free profile to get unlimited access to exclusive show news, updates, and more!
Sign Up For Free to View
2 This Is Us Producers Break Down the Big Three's Major Decision About Rebecca
Executive producers Isaac Aptaker and Elizabeth Berger say each member of the Big Three has "grown tremendously" since the pilot.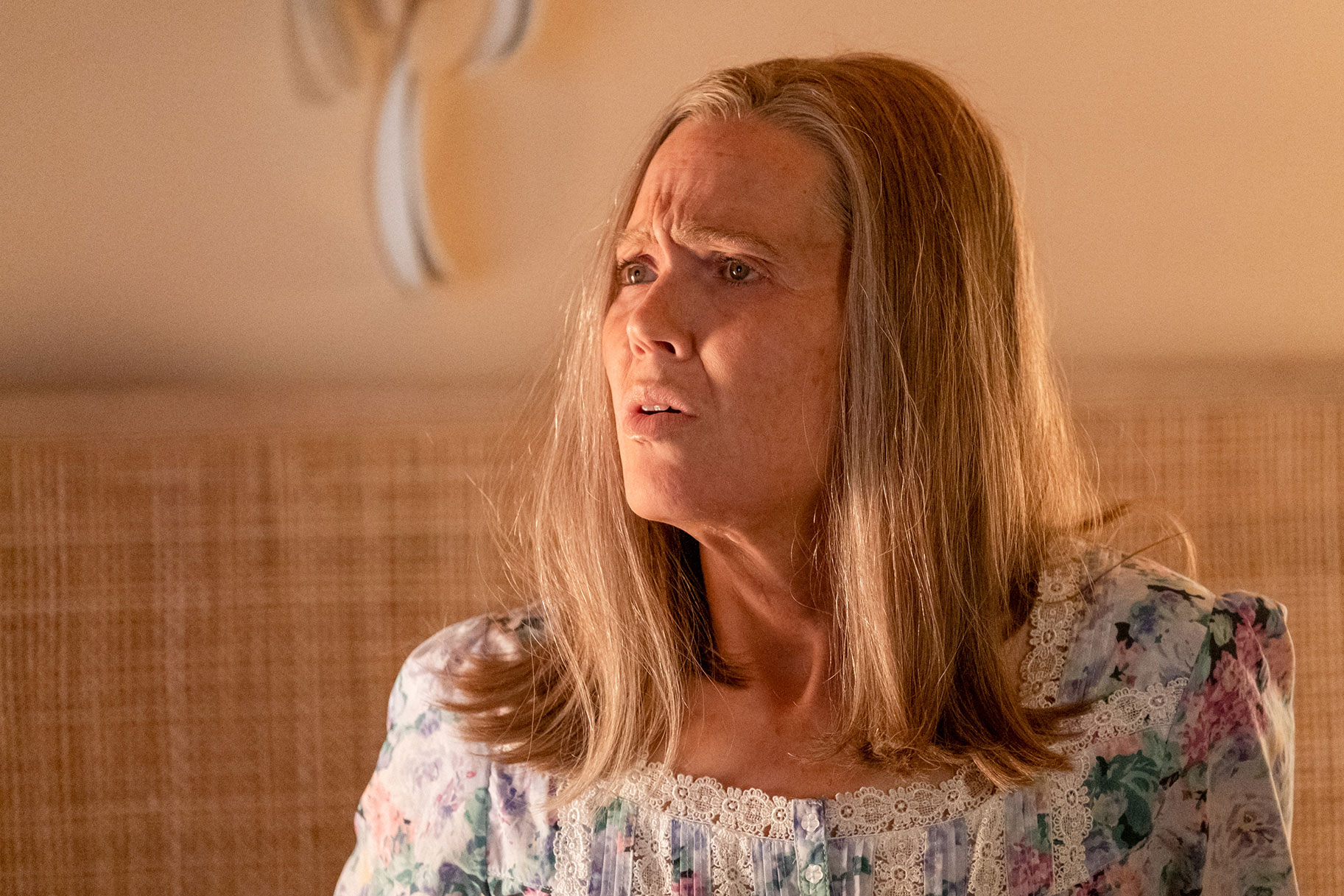 The Big Three had an important decision to make in Season 6, Episode 16 of This Is Us. With Miguel (Jon Huertas) passed on, Randall (Sterling K. Brown), Kate (Chrissy Metz), and Kevin (Justin Hartley) needed to figure out how best to care for their mother, Rebecca (Mandy Moore), whose Alzheimer's has reached a critical point. The call ultimately was Kate's to make, as Rebecca appointed her as her guardian in the event of Miguel's death. But Randall and Kevin are opinionated, and they certainly weren't going to make Kate's decision easy. 
The three siblings decided to sit down at the new cabin and discuss the best course of action. It was an intense conversation—one that exposed the most tumultuous parts of their brother-sister (and brother-brother) dynamics. What was apparent throughout the episode was Randall's inability to see Kate and Kevin for who they are now (responsible, mature, and level-headed), instead focusing on how they used to be. But Beth (Susan Kelechi Watson) helped him see things clearly, and by the end, he's fully on board with the decision that was made: Kevin and Sophie (Alexandra Breckenridge) will move in with Rebecca. 
Below, we speak to This Is Us executive producers Isaac Aptaker and Elizabeth Berger about this choice, how the Big Three has grown, and what the show's last two episodes will bring. 
How was the decision made to have this episode largely center around the Big Three talking about Rebecca? 
Elizabeth Berger: We had one of those conversations with the writers where we realized we only had a few [episodes] left, and how did we want to spend that real estate? We all thought unanimously that everybody was owed one more great Big Three episode. We loved the idea of having them at this house really contained and having it almost unfold like a play. We also cut to the cabin where their spouses are hanging out, but we really loved the idea of  staying in our set, staying with our gang, and keeping them there—and keeping our audience there until this massive decision was made for this family.
The spouses at the cabin were so funny. What inspired that choice? 
Isaac Aptaker: The episode is very heavy. It's this massive decision that's on all of [the Big Three's] shoulders. We wanted to make sure there was some lightness in it. The three spouses, really led by Susan in this episode, are just so, so funny together. They know the Big Three inside and out. And so getting a chance to pop away to the cabin where the significant others are lamenting about how hard it can be to be a Big Three plus-one felt like really nice comedic relief.
How would you say the Big Three has grown over the years? 
Elizabeth Berger: They've all grown tremendously. When we started the series, Kate was, in a big way, still grieving the death of her father. Her self-esteem wasn't particularly high. She hadn't yet figured out what she wanted to do with her life professionally. And she's just really transformed in terms of coming into her own, letting go of some of that grief and heartbreak. Figuring out what she's meant to do and what her passion is. And then, of course, also ending up with Phillip (Chris Geere) and sort of stepping into this new relationship, which we felt she couldn't really step into until she made those other transformations. 
I think Kevin has grown so much romantically, personally—really figuring out how to step out from his father's shadow and come into his own as a man and be a great person in his own right.
Randall has overcome so much, too. He's overcome his anxiety struggles. He's found a life-work balance that has eluded him through the years. He's come to terms with his identity and his search for knowing his background. I think they've all just transformed in these really massive, fundamental ways over the years. 
At the end of this episode, it's decided Kevin will move into Rebecca's house with Sophie. Why is that the right move?
Isaac Aptaker: I think we all loved the idea that Randall in this episode—and Beth is helping him do it—he's coming to see his brother and sister as they are, not as they were. And Kevin, he's always been the screw-up. He's always been the problem child.  So having the chance for him to finally rise to the occasion and say, "It's my turn. I'm ready now. Let me be the one to take this on"—and Randall realizing he can do it—was a great completion. A great completion to not only Kevin's journey over these six years but also the brothers' journey. These two brothers began the series with real animosity towards each other. Getting to this place where Randall is able to see his brother for the man he's become, who's ready to take over, is amazing. 
After the decision is announced, Randall shakes Kevin's hand and thanks him for agreeing to move in with Rebecca. This really felt like a punctuation mark to the brothers' tumultuous relationship. 
Elizabeth Berger: It really did feel like a punctuation to such a long journey. So many ups and downs. So many resentments and jealousies that both brothers carried throughout the years. We wanted to show that they'd come to this really beautiful place. I think the "thank you" from Randall also indicates that he really is so grateful to his brother at this moment. He's carried the weight for this family for many years. When Jack died, he was the one who stayed behind and looked after their mother. Randall felt like he's had to fill that role time and time again. To finally see his brother step up and say that he'll be the one to do it, and to really believe in his soul that Kevin can do it, is a really beautiful, freeing moment for Randall. 
Mandy Moore said the penultimate episode made her throw up.  Can you give any hint as to what's in store? 
Isaac Aptaker: It's just incredibly emotional. I think [the final episodes] are incredibly satisfying. We've had this ending in the works for a very long time now. I'm really proud of how everyone's delivered in these last couple of episodes. Everything is ending exactly as we all hoped, and it's sort of the best-case version of that ending.  
Chris Geere mentioned the final scene of the show features everyone in the cast. Are there any other details you can tell us about what that final, final moment looks like?
Elizabeth Berger: It's coming so soon, and like Isaac said, we're so proud of it. We think we have a beautiful send-off for everyone on the show. We are just so excited for everybody to see it.
What do you think will surprise people the most about the way the show ends?
Elizabeth Berger: I think we're more hoping rather than surprise that people feel really, really satisfied and that the end really honors the show they've invested in for so many years. 
The final episodes of This Is Us will air Tuesdays at 9 p.m. ET on NBC. Catch up now on NBC.com.