NBC Insider Exclusive
Create a free profile to get unlimited access to exclusive show news, updates, and more!
Sign Up For Free to View
Mandy Moore Threw Up After Reading the Second to Last This Is Us Episode
So, you could say she had a strong reaction.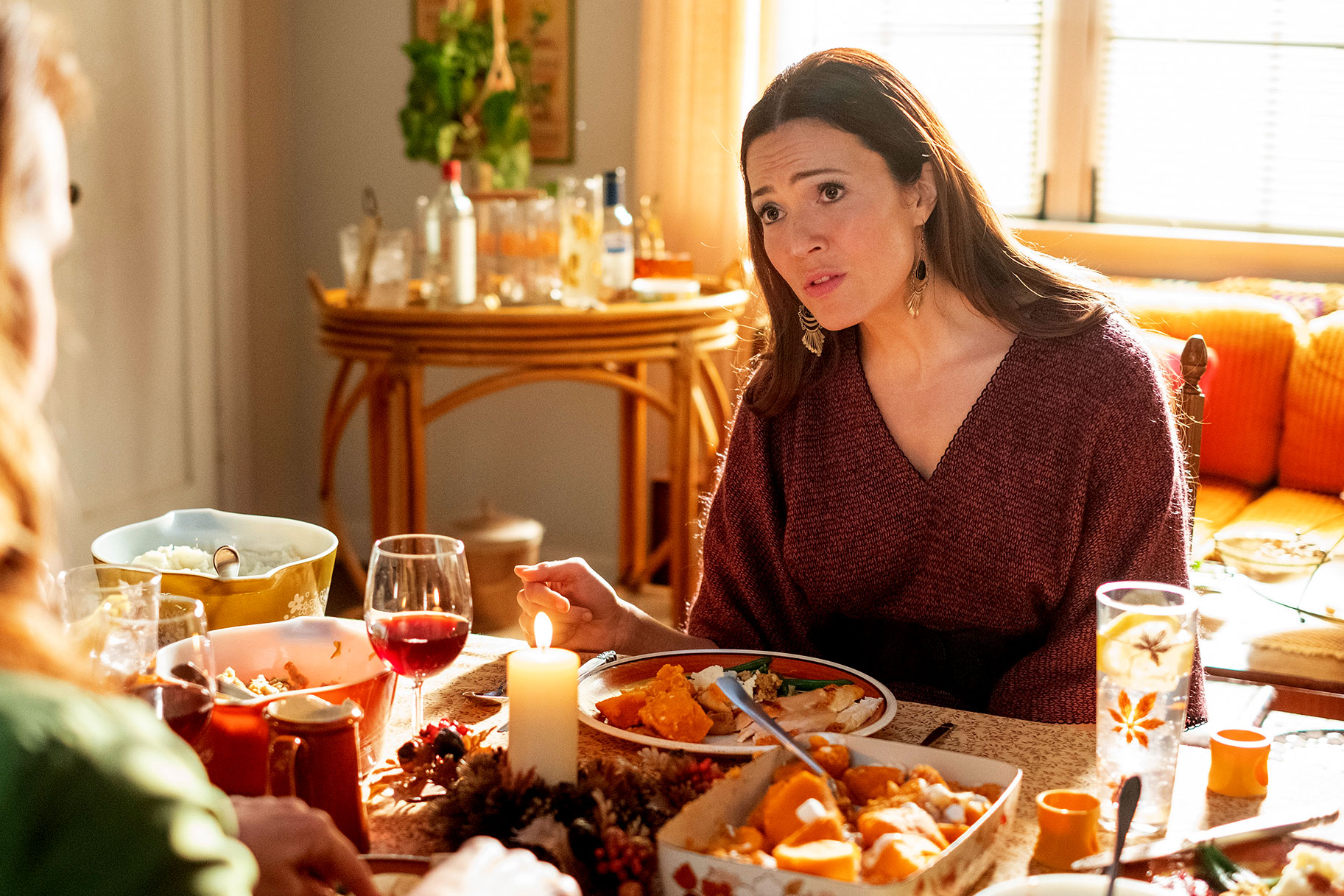 This Is Us fans already know the ending of the show will have them feeling many emotions—but they might not expect it to make them, well, throw up. 
Well, that's exactly what happened to Mandy Moore (Rebecca). At the 2022 PaleyFest in Los Angeles on April 2, This Is Us creator Dan Fogelman revealed Moore had such a strong reaction to the penultimate episode of the show, she got a little nauseated. 
"The second to last script, I sent it to the cast, and it made Mandy throw up," he said, and Moore didn't deny this. "It was beautiful [throw-up]," she clarified. "It was so beautiful and upsetting that that was my physical reaction." 
She wasn't the only cast member who felt a type of way about the penultimate episode. Chrissy Metz (Kate) said she "couldn't breathe" after reading it. "You can't catch your breath, and then you really can't breathe because your nose is stuffed. I told Dan, 'I need some help. I need some Advil.'" 
So, what in the script made Moore and Metz react this way? That's unclear, but we know some heavy drama is coming. The dissolution of Kate (Chrissy Metz) and Toby's (Chris Sullivan) marriage is imminent, and we also know Rebecca's battle with Alzheimer's will get worse. This Is Us writer Kay Oyegun confirmed this in a recent interview with NBC Insider.
"As we sort of move into our back half of the season, it's going to get bad," she said. "Objectively, unapologetically, it's going to get bad. Point blank, period. This is a disease that kills many people, ruins many families. So getting a chance to give everything you have while you can is a mercy and a gift that people rarely get. So it was important to [showrunner] Dan Fogelman and to us as writers to show that and give that. Because the minute the light bulb goes out, there is no coming back from it."
Based on this, and what Metz and Moore revealed at PaleyFest, fans may need more than just tissues to survive the end of This Is Us. The shows airs Tuesdays at 9 p.m. ET on NBC. Catch up now on NBC.com.