NBC Insider Exclusive
Create a free profile to get unlimited access to exclusive show news, updates, and more!
Sign Up For Free to View
Why ALI and D.Smooth's Battle Rehearsal Made Voice Coach Kelly Clarkson Tear Up
"I'm just wiping up on aisle five over here," The Voice coach Kelly Clarkson said as her contestants ALI and D. Smooth practiced "Unaware" for their Battle Round.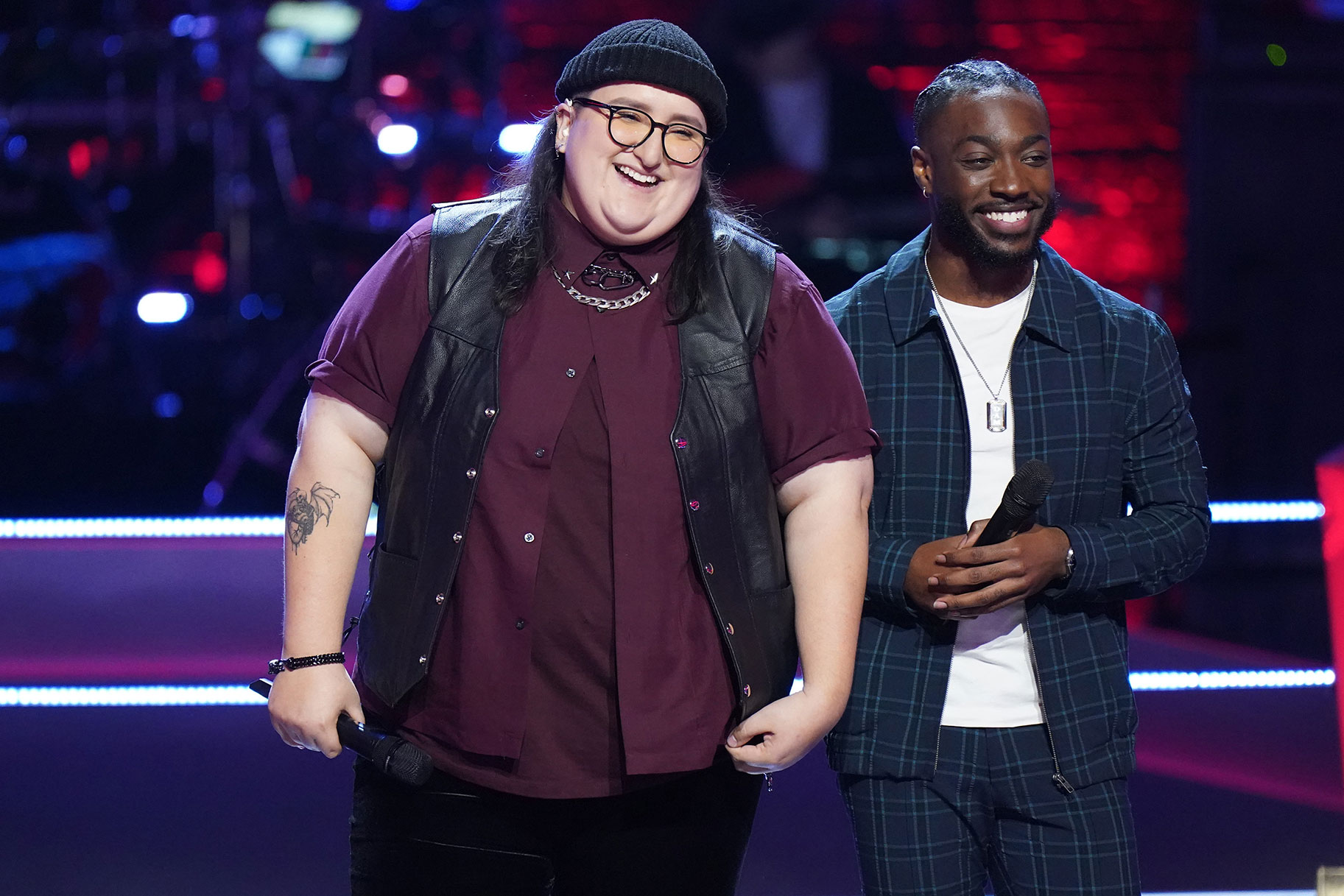 A recent Battle Round rehearsal on The Voice was so moving, Coach Kelly Clarkson even shed a few tears.
Clarkson teamed up D. Smooth and ALI to perform "Unaware" by Allen Stone, calling them "both such soulful singers." Ultimately, she had trouble keeping her emotions in check by the end of practice.
D. Smooth, a 25-year-old from Birmingham, Alabama, sang "Perfect" by Ed Sheeran for his Blind Audition.
"Kelly turning for me as early as she did, it kinda surprised me," D. Smooth said during the episode. "It was a reassurance, you know, and at that point I just had to keep singing. I didn't even look at her when she turned around. I just looked at the crowd."
Even though Coach Niall Horan also turned, D. Smooth said he chose Clarkson because "she was fighting for me like a mama."
ALI, a 24-year-old from Walnut, California, performed "Killing Me Softly" during her Blind Audition. Both Clarkson and Coach Chance The Rapper turned their chairs for her. The singer was born deaf and is hearing impaired, using hearing aids.
"When I stepped out onto the stage for the Blind Audition, I just felt anxious," ALI said in the episode. "But I don't know, I just felt like I was meant to be there. I just want to get my voice heard, and I'm so blessed to be able to have a platform like this to be able to do it."
As the two singers rehearsed "Unaware," it caused Clarkson to remember why she enjoys being a coach on The Voice.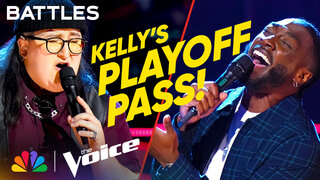 "That was so good! I just forget how much I love this!" Clarkson said at the end, while wiping away a tear. ALI tried to give her a hug, but Clarkson backed away.
RELATED: Blake Shelton Is "Most Comfortable" Here: See Where He Lives
"Don't! I'll break! I'll break! Give me a minute!" Clarkson said, while grabbing tissues. "I'm still just wiping up on aisle five over here."
ALI was astonished at Clarkson's reaction to the rehearsal.
"I was so amazed when I made Kelly emotional," ALI said. "I was like, holy crap."
Clarkson lamented on how difficult it was going to be to choose a Battle Round winner between the two singers, but said she'd be keeping one thing in mind.
"This is going to be an incredibly tough decision," Clarkson said. "I think it's going to come down to who just looks more comfortable. Because they are both incredible vocalists. So, whoever is going to kind of perform it better, and be more comfortable in their skin on stage." 
In the end, both advanced on. While ALI was declared the winner, Clarkson used the Playoff Pass to send D. Smooth to the Playoff Rounds.
Watch The Voice on NBC Mondays at 8/7c and Tuesdays at 9/8c and the next day on Peacock.