NBC Insider Exclusive
Create a free profile to get unlimited access to exclusive show news, updates, and more!
Sign Up For Free to View
Jason Momoa Wears All the Accessories and No Pants in a New SNL Promo
Whoops—actor Jason Momoa forgot his pants in a new promo for his November 18 Saturday Night Live episode with musical guest Tate McCrae. 
Jason Momoa has returned to 30 Rockefeller Center's Studio 8H to host the show's pre-Thanksgiving episode, and a new promo looks back on a few of the Aquaman and the Lost Kingdom star's best moments from his first time hosting the show. 
Update: Watch all of the sketches from Jason Momoa's SNL episode now!
Never one to skimp on the accessories, Momoa arrives to 8H in the promo wearing sunglasses, a chunky necklace, and a bowler hat—which he joyously whips off as he whirls around in a celebratory reverie. 
Except, as cast member Ego Nwodim discovers when she encounters Momoa, he forgot one crucial garment: Pants. 
"Ya just can't be wearing your underwear," Nwodim informs Momoa. "This is a workplace." 
Momoa simply can't comply until he gives Marcello Hernández a big, pants-free bear hug, though. 
RELATED: How to Watch Saturday Night Live's Thanksgiving Special
Momoa's first time as Host was on December 8, 2018, though he also made cameos on the show in 2019 and 2020. His stint after Chalamet's turn on November 11 is particularly great news for fans of 2021 film Dune, in which Chalamet starred as Paul Atreides and Momoa played his aide, Duncan Idaho.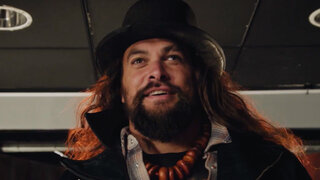 Who is hosting Saturday Night Live on November 18, 2023? 
Jason Momoa!
Momoa first became a household name by portraying the character Khal Drogo on Game of Thrones—a role he parodied in his prior time on SNL—and subsequently playing Aquaman in DC's superhero movies. In 2023, Momoa also joined the Fast & Furious universe in Fast X as the erratic villain Dante. SNL season premiere Host Pete Davidson had a brief cameo in the film as well, so all roads truly do lead back to Season 49.
Jason Momoa's SNL sketches from November 18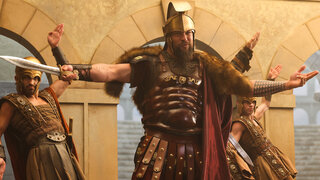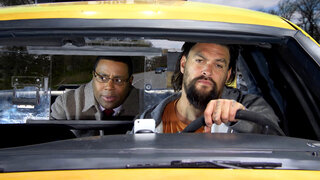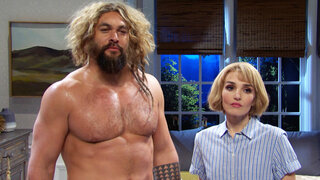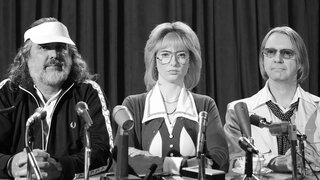 Who is the musical guest for Saturday Night Live on November 18, 2023? 
Tate McRae!
Tate McCrae is a Canadian singer and songwriter. Also a dancer, McRae first entered the spotlight competing in Season 13 of So You Think You Can Dance at age thirteen, becoming the show's first Canadian finalist. 
McRae released her latest single, "Greedy," in September 2023, following up her debut studio album, I Used to Think I Could Fly. 
How to watch Jason Momoa on Saturday Night Live 
Watch SNL on NBC at 11:35/10:35c, simulcast live on Peacock at 11:30 p.m. ET/8:30 p.m. 
You can also stream every season of SNL now on Peacock. 
Watch Jason Momoa's SNL Sketches from 2018
Watch a few of Jason Momoa's past SNL sketches ahead of November 18's episode, below.  
Khal Drogo's Ghost Dojo
Elf on the Shelf
First Impression
GE Big Boys
B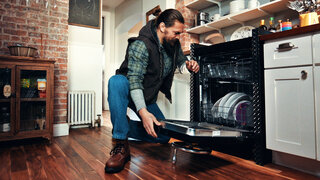 Originally published Nov 6, 2023.