NBC Insider Exclusive
Create a free profile to get unlimited access to exclusive show news, updates, and more!
Sign Up For Free to View
Benjamin Levy Aguilar, a.k.a Torres, Will Be a Series Regular on Chicago P.D. Season 10
Season 10 is going to be *so* good.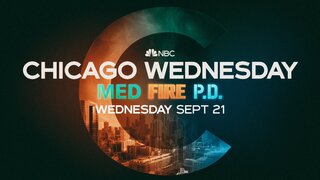 It's official: Chicago P.D. actor Benjamin Levy Aguilar, a.k.a Dante Torres, will be returning to Season 10 as a series regular. 
Fans were first introduced to the character of Dante Torres in the Season 9 episode titled "New Guard." To anyone who thought he looked familiar, you were right: Aguilar first got his start on Chicago P.D. as the minor character Franco Chavaro during Season 7.
In an interview with KTLA 5, Aguilar revealed that he explored a few other career paths before realizing that acting was what he wanted to pursue. 
"Soccer was my first dream," Aguilar told the news outlet. "I think that growing up in Guatemala, it's a country where everything revolves around soccer. It's part of the culture and gave me the right path when I was little."
After a career-ending injury and a pivot to martial arts, it was Aguilar's mother who encouraged him to give acting a serious try. 
"It was the first time we ever talked about it, and I remember her being like 'What about acting?'" recalled Aguilar. "And I remember thinking, like, 'Oh, yeah, like movies…OK.' We called the airline that same day, while in traffic, and called the airline and booked a flight [to Hollywood] for the next week."
Wow! Now that's what dreams are made of. 
Chicago P.D. Season 10 will premiere Wednesday, September 21 at 10/9c on NBC. Let the countdown begin. 
In the meantime, you can watch past seasons of Chicago P.D. on Peacock and on NBC.