NBC Insider Exclusive
Create a free profile to get unlimited access to exclusive show news, updates, and more!
Sign Up For Free to View
What Happened to Xenia from Season 1 on The Voice? A Recap
Former shy teen Xenia found her lasting confidence with help from her "insanely supportive" Coach, Blake Shelton.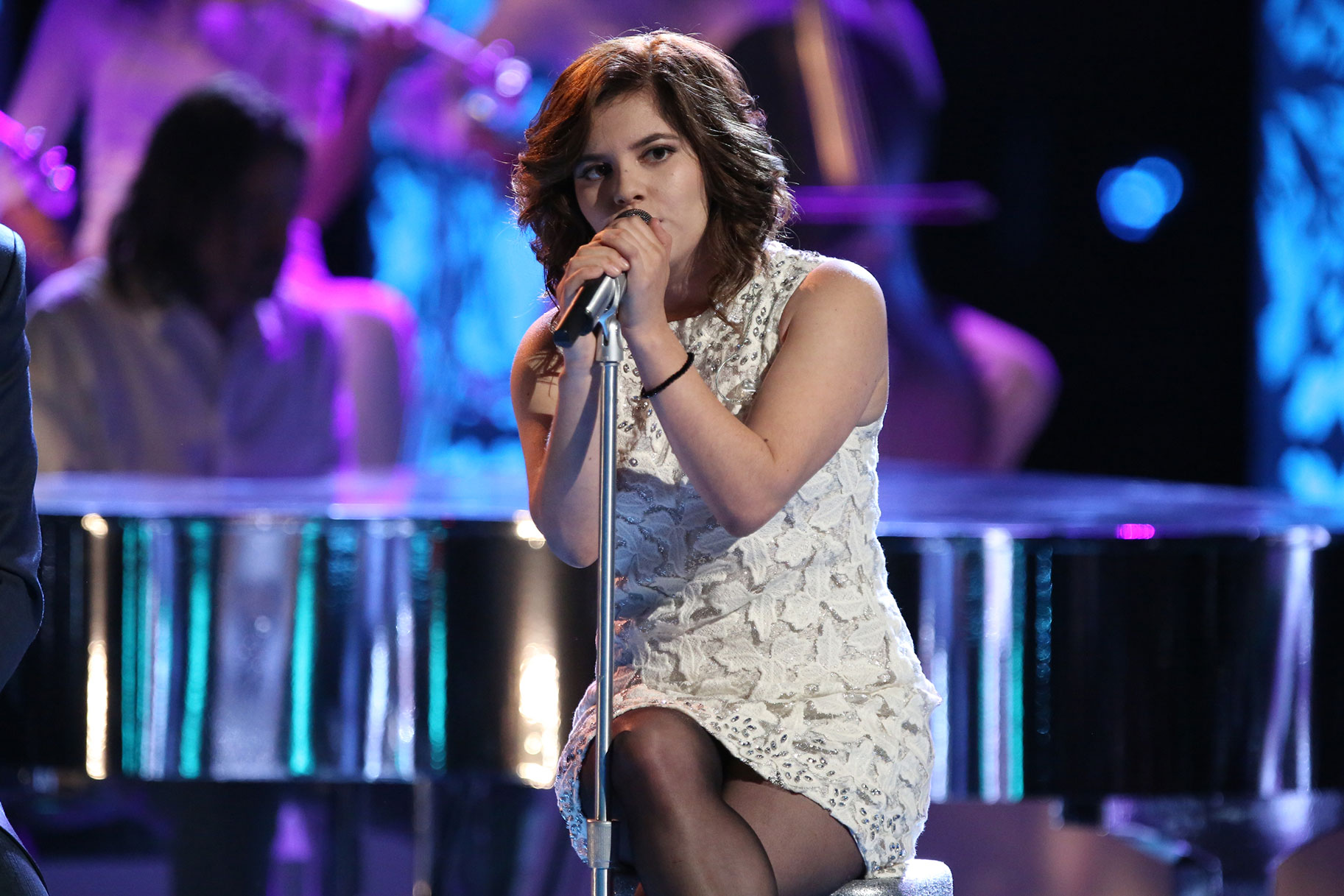 As he wraps his 23rd and final season as a Coach on The Voice Blake Shelton is leaving behind an indelible impression on the show.
And we're not just talking about ones on fellow Coaches, which include Chance the Rapper, Niall Horan, and Kelly Clarkson – or on his iconic red chair. We're actually referring to the scores of Artists he's mentored throughout his stay on the NBC reality series, including Xenia, who returned for the Finals to celebrate him.
Here's a refresher on Xenia's time on The Voice.
Who Is Xenia from The Voice?
Xenia, now 28, honed her vocal and instrumental skills growing up in Chula Vista, California before appearing on Season 1 of The Voice in 2011. Her circle of friends didn't know that she sang before the show.
RELATED: Blake Shelton Is "Most Comfortable" Here: See Where He Lives
When she opened her mouth, her raspy style drew comparisons to Norah Jones.
Xenia's Time on

The Voice
Xenia was a shy 16-year-old California high school student when she sang her Blind Audition song — The Script's "Breakeven" — and earned chair turns from Shelton and CeeLo Green. She chose to be on Team Blake. 
During the Battle Round, Xenia moved forward after her impressive take on The Pretenders' "I'll Stand By You."
During the Live performances, she covered Jessie J's "Price Tag" and another tune from The Script, "The Man Who Can't Be Moved." Her studio versions of the live songs charted on the Billboard Hot 100. 
RELATED: Who Are Blake Shelton's Most Frequent Songwriting Partners?
In the end, she came in second on Team Blake and tied for fifth place overall.
Blake Shelton and Xenia's Connection
On The Voice, Shelton worked "all season on the singer's confidence and shyness on stage," according to a 2011 Hollywood Reporter article. He also shared the stage with her after her time there was over.
"Getting the chance to perform with Blake in front of so many people definitely made me want to do this even more," she told The Hollywood Reporter. 
What Did Xenia Do After The Voice

?
In 2011, Xenia released her rousing debut EP Sing You Home, in which she notes that "every song is a stepping stone." In 2012, Xenia lent her signature rasp to Shelton's holiday album, "Cheers, It's Christmas," where she is featured on "Silver Bells."
RELATED: Gwen Stefani Shared Sweet, Rare Footage of Her Kids at Blake's Walk of Fame Event
She and Shelton even sang the song on The Voice stage during Season 5.
Her second EP, Artemisia, was named after her grandmother. She is still currently putting out new music. Her single, "Tennessee," inspired by the passing of a family member, dropped last year. 
Xenia has also continued to sing Shelton's praises, calling him "insanely supportive" and "an amazing friend."