NBC Insider Exclusive
Create a free profile to get unlimited access to exclusive show news, updates, and more!
Sign Up For Free to View
Check Out the Epic Trips One Chicago Actors Have Taken Together
Crossovers don't just happen on screen when it comes to Chicago Fire, Chicago Med, and Chicago P.D.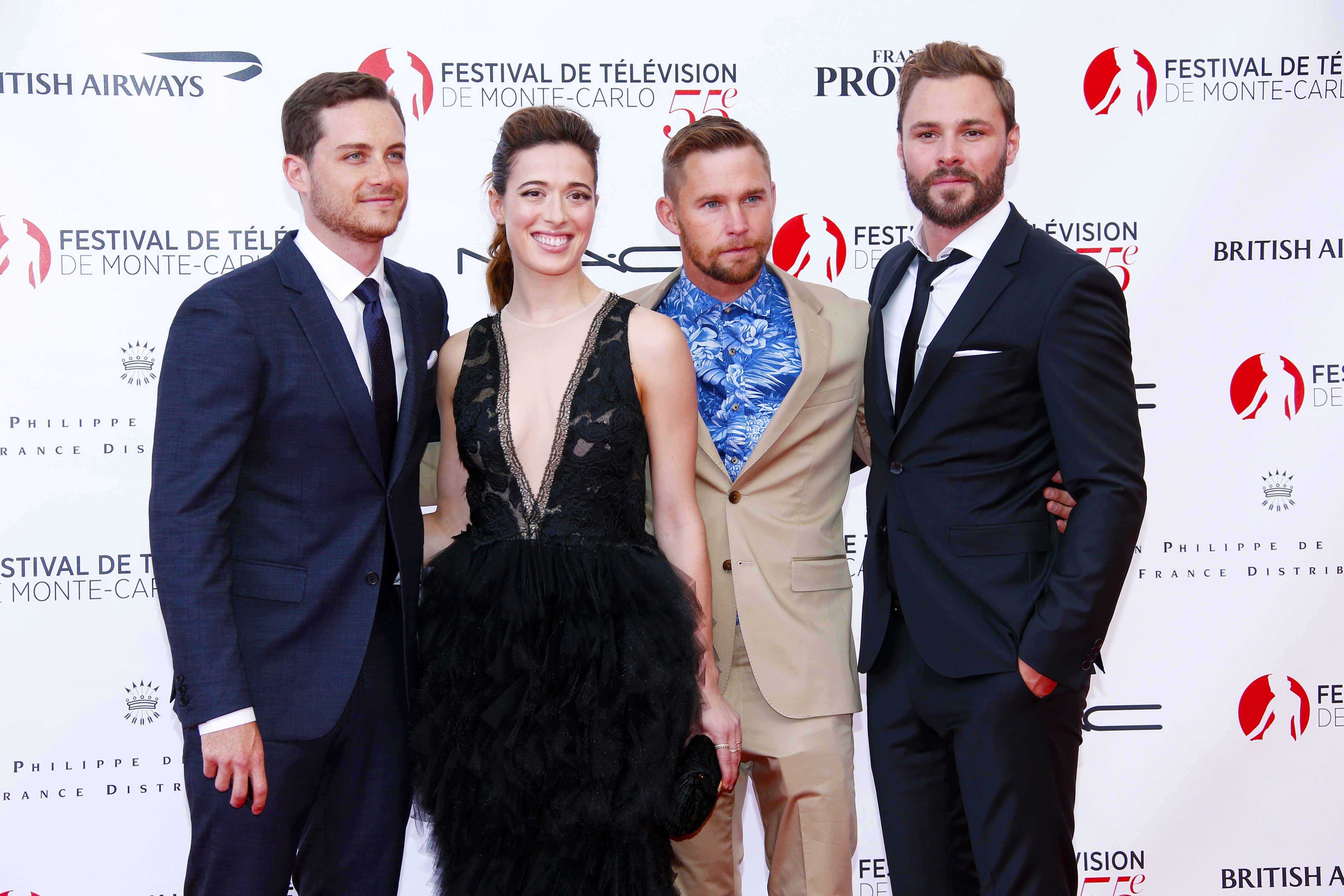 The cast of One Chicago seem to have a blast together no matter what they're doing. It's clear from their behind-the-scenes posts social media that life on set is full of laughs, but it's no secret that Chicago cast mates are all close friends even outside of work — and that they take those friendships outside Chicago.
Plenty of Chicago's favorite actors have gone on vacation together, be it to Greece or Los Angeles. 
Miranda Rae Mayo (who plays Stella Kidd) put it best when she posted, "The amount of love I feel for these people gives my hands carpal tunnel." 
Here are some of the best Chicago cast vacation moments from the last few years. 
Chicago Fire's Daniel Kyri and Hanako Greensmith's Adventure in Greece
Two newer Firehouse 51 cast members went on a vacation to Greece together in summer 2022. "Kodak energy," Daniel Kyri (who plays Darren Ritter) captioned his post in September.
Photos from Hanako Greensmith (who plays Violet Mikami) photos hit social media way later — in April 2023 — with the caption "Took me 10 months to get this film developed if that tells you anything about me…" 
Marina Squerciati and Tracy Spiridakos' Birthday Trip in Mexico
Another fan-favorite duo came out of Chicago P.D. mMarina Squerciati (who plays Kim Burgess) and Tracy Spiridakos (who plays Hailey Upton) have a close friendship that has brought them all the way to Mexico together. 
"Birthday trip in Cabo for Tracy? Don't mind if I do," Squerciati posted in February 2023, alongside a photo of the two actresses jumping for joy next to the pool. Spiridakos also posted a photo of herself floating in the pool, writing, "Thank you all for the birthday wishes yesterday!! If anyone needs me, I'll be here." 
Kara Killmer, Miranda Rae Mayo, and Joe Minoso in Paris
In May 2018, Chicago Fire stars Kara Killmer (who plays Sylvie Brett), Mayo, and Joe Minoso (who plays Joe Cruz) traveled to Paris, France together to appear at Empire Conventions. 
"Nos fans sont les meilleurs!" Killmer posted, alongside a few videos and photos of the three of them together in France for the event. (The caption roughly translates to, "Our fans are the best!")
The Chicago Fire and Chicago P.D. Cast Trip to Italy and Switzerland 
In 2017, Yuri Sardarov (who played Brian "Otis" Zvonecek) posted a series of photos of himself, Mayo, Minoso, as well as Chicago P.D.'s Patrick John Flueger (who plays Adam Ruzek) and Jesse Lee Soffer (who played Jay Halstead) traveling across Italy and Switzerland. 
Soffer also joined in on the fun, posting a picture of him and Flueger on the train together with the caption, "Travel buddy." He also posted photos of the pair in Barcelona together, riding scooters in the street. 
Chicago P.D. Cast's French Vacation 
Prior to the Spain, Italy, and Switzerland posts, Soffer also posted about his trip to France for the 2017 Empire Convention with some cast mates. He took a huge group selfie with Flueger, Jon Seda (who played Antonio Dawson), Squerciati and others. 
That same week, he posted a photo set including Chicago Med's Torrey DeVitto (who played Natalie Manning) with him and Fluger in Versailles, with the caption "Basically speechless. C'est magnifique!" 
Torrey DeVitto and Marina Squerciati's Trips
Chicago fans know that one of the most flourishing crossover friendships happened between DeVitto and Squerciati, who have remained close even after DeVitto departed Chicago Med. The pair took a trip to Vietnam together in 2022 to visit a new sanctuary built by Animals Asia. 
"Im so proud to be a part of their efforts to end bear bile farming in Vietnam," DeVitto wrote. She later posted photos of her and Squerciati posing in nature together while on their trip. 
In February 2020, the two had already traveled to Austin, Texas. DeVitto posted a photo of them in the sun, writing "It's 30 degrees in Chicago right now."
They later went on a trip to Tel Aviv, Israel together, where Squerciati wrote, "It appears I have a Torrey cuddling addiction. I will work to overcome this, Tor." 
Patrick Flueger and Tracy Spiridakos's Run-In in Rome
While on hiatus from filming, two Chicago P.D. stars found each other halfway across the world — alongside Reem Amara, who played an ICU nurse in the show for an episode. "You guys! I found a Paddy and a Reem in Rome," Spiridakos posted. 
Flueger commented on the post, writing, "Two fantastic weeks there…..and yet the two best nights? Were spent with Tracy & Mama!!!!"