NBC Insider Exclusive
Create a free profile to get unlimited access to exclusive show news, updates, and more!
Sign Up For Free to View
Hanako Greensmith Shared Rare Pics From Her Vacation With Daniel Kyri
From one hot environment to another! Be sure to watch Chicago Fire on NBC.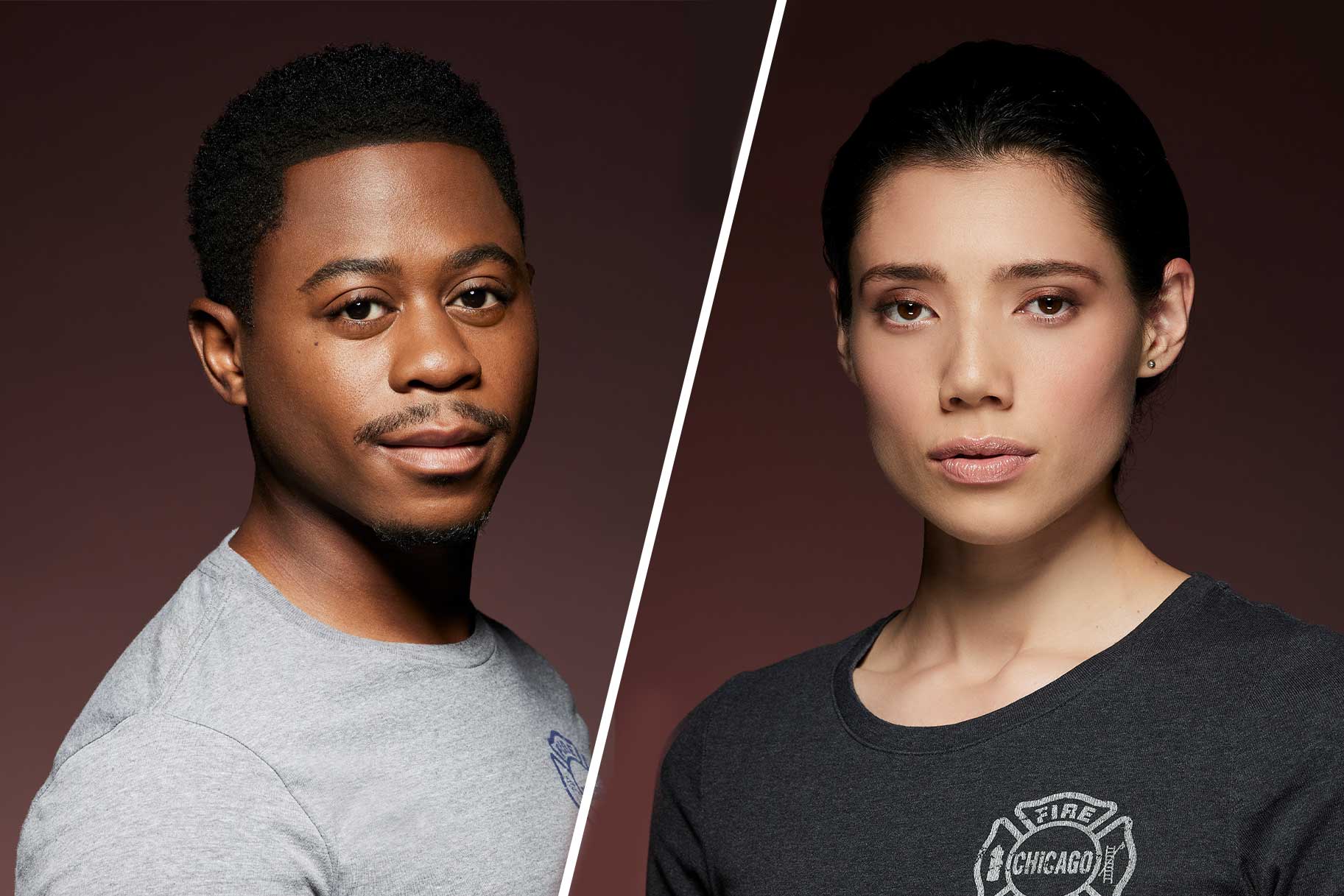 Chicago Fire stars Hanako Greensmith (Violet) and Daniel Kyri (Ritter) went on vacation together in summer 2022, and now we're seeing some pics from that trip. 
On April 3, Greensmith took to her official Instagram page to give us a peek at the getaway. The first snapshot shows Kyri chilling on a small boat in open water. Then, in the second photo, we see Kyri standing in front of some ancient historical pillars while sporting a pair of black shades. 
"Took me 10 months to get this film developed if that tells you anything about me… ," Greensmith captioned the post. 
"Awwww," Kyri commented in adoration, to which Greensmith affectionately responded with some heart emojis. See the photos here. 
While the getaway sounded like a leisurely time, the recent action-packed episodes of Chicago Fire are anything but. In Season 11, Episode 3, Greensmith's character witnessed a terrible tragedy when her boyfriend, Hawkins (Jimmy Nicholas), was killed after being trapped under a collapsing building during a rescue mission. 
"Violet is gonna have a massive, massive challenge thrown her way that I don't think anyone was anticipating," Greensmith told NBC Insider before Episode 3 aired. "I know Violet wasn't anticipating it. You're gonna have to see her navigate some totally new emotional terrain and professional terrain." 
Meanwhile, Gallo (Alberto Rosende) has feelings for Violet. However, Rosende said in an interview with NBC Insider that viewers should curb their expectations that anything romantic will happen between the two anytime soon. 
"I know that after the episode we got with Ritter and Gallo being confronted by Violet, Violet shakes them a little bit and says, 'I need you guys to be normal'—I think we're gonna see more of that," he explained. "...I think we're gonna see the friendship between us three amigos get a little stronger. Romantically, I don't think Gallo even has that door open anymore right now because of everything Violet's gone through. Remember, Gallo knew Evan Hawkins, as well. So there's this hole there that wasn't there before. I think they're aware of that [loss] and know [healing's] gonna have to continue; it's a process to work through together. But I think it's also making us as friends stronger. They'll continue to be there for each other. For sure." 
Watch Chicago Fire on NBC Wednesdays at 9/8c and next day on Peacock.