NBC Insider Exclusive
Create a free profile to get unlimited access to exclusive show news, updates, and more!
Sign Up For Free to View
Mandy Moore's Husband Watched One of Her Classic Movies—And Cried 'This Is Us' Tears
Moore is a master at making us feel! Watch every episode of This Is Us on NBC.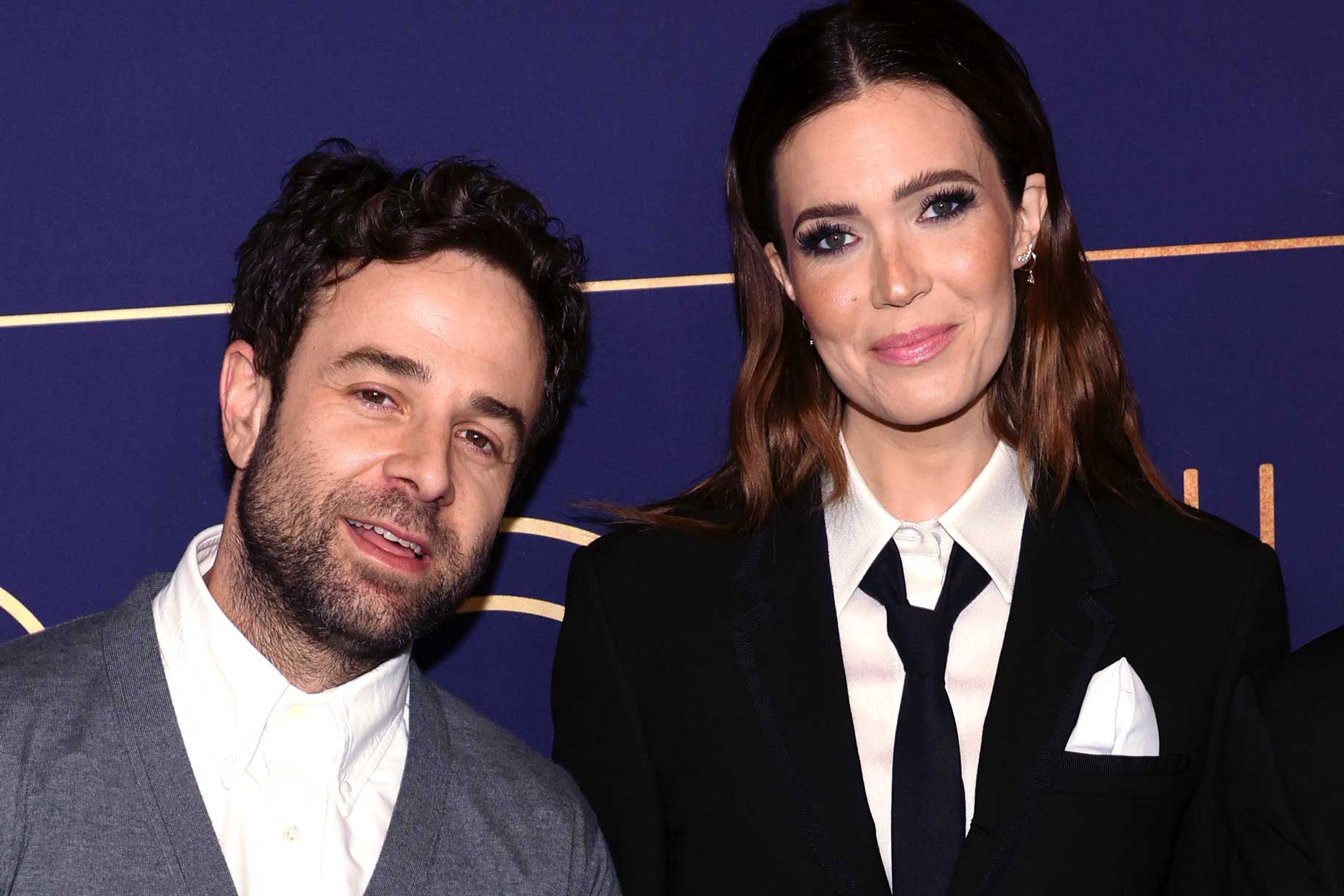 Mandy Moore's husband, Taylor Goldsmith, is feeling all the feels after watching one of her classic movies. 
On April 19, Moore posted a cute exchange between herself and her husband to her Instagram Story, revealing all the details of Goldsmith's recent emotional journey. 
"Just finished [A] Walk to Remember. Jesus. Haven't cried like that since This Is Us. It's so sweet and so sad. You're a baby!" the sentimental text from Goldsmith read.
"Awwwwwww babe, sorry" Moore responded, clearly amused. 
"@taylorgoldsmith just watched #awalktoremember for the first time," Moore captioned the Story, followed by a laughing-crying emoji. 
In January 2023, Moore revealed Goldsmith hadn't seen the 2000s coming-of-age movie, in which she plays a teen battling leukemia. 
"He's never seen the movie! To this day, he's never seen it," Moore told Us Weekly. "I've never pushed because maybe one day … we'll wait, and we'll watch it with our kids or something."
Moore's roles in A Walk to Remember and as Rebecca Pearson in This Is Us prove she knows how to tug at our heartstrings. The latter series ended in May 2022, and fans are still processing it. 
When Moore was on TODAY as This Is Us approached its series finale, she opened up about what she was feeling after being on the show for six seasons. 
"I don't think I fully processed it yet, like I get emotional thinking about it," Moore said. "It was probably more emotional being on set for a lot of my other friends' last day. I was there for Susan [Kelechi Watson] and for Chris Sullivan. Sterling [K. Brown] and Chrissy [Metz] and Justin [Hartley] shot the next day, but Milo [Ventimiglia] and I wrapped together and Chrissy, Susan, and Sterling all stayed around a couple hours after they were done with work to watch Milo and I wrap. That's how we feel about one another."
Be sure to watch every episode of This Is Us on NBC.