NBC Insider Exclusive
Create a free profile to get unlimited access to exclusive show news, updates, and more!
Sign Up For Free to View
Kodi Lee Held the Longest Note While Singing This Iconic Michael Jackson Hit
The AGT winner's latest social media serenade will have you bopping your head in no time!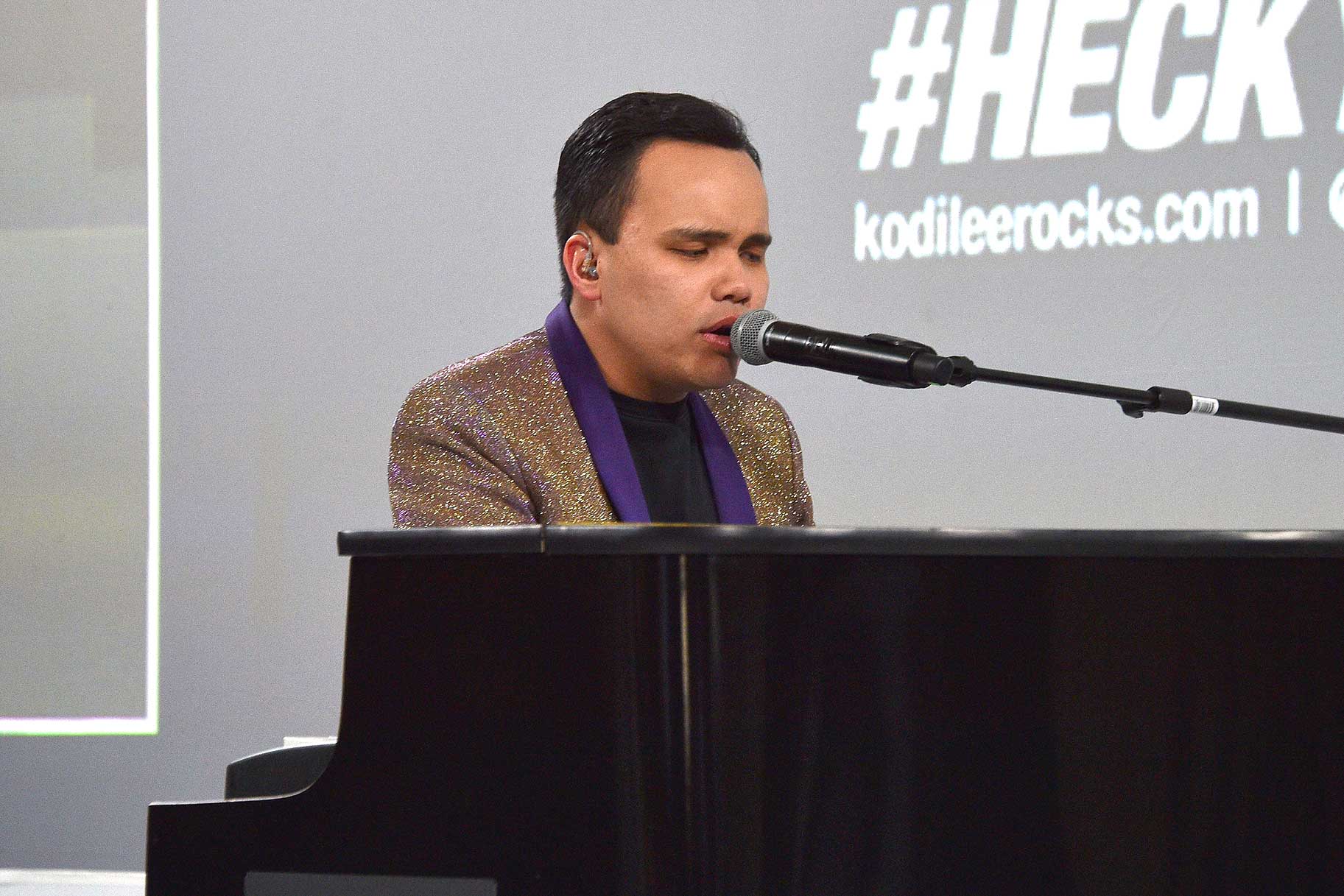 America's Got Talent alum and AGT: All-Stars finalist Kodi Lee is no stranger to delivering a jaw-dropping performance, and on April 16, the singer gifted fans with yet another stunning cover! 
The Season 14 AGT winner took to Instagram to post a rousing rendition of Michael Jackson's "Man in the Mirror," and his voice is bound to give you goosebumps. Lee enjoys posting the occasional cover on social media, and will usually use the platform to share important messages with fans alongside the performance. Lee's latest was no exception.
Lee captioned the IG post: "Man In The Mirror ❤️ Micheal Jackson ✨ Sometimes it starts with us! I am so happy I am able to represent and inspire other kids and people with autism everyday through music! If you want to make world a better place, take a look at yourself and MAKE THAT CHANGE!😎❣️ # kodilee #kodileemusic #kodileerocks #kodify #heckyeah #agt #agtlive #agtwinner #kodileesmom #agtsuperstars #agtgoldenbuzzer #helloworld #maninthemirror #michealjackson"
Since his smashing AGT: All-Stars run, Lee has been privy to showering fans with the occasional social media serenade. On April 12, the AGT winner made an emotional Instagram video of Lee performing Bruno Mars' "Talking to the Moon," which was unbelievably beautiful. And it doesn't end there. For Easter, Lee posted a heartwarming medley of MercyMe's "I Can Only Imagine" and Leonard Cohen's "Hallelujah," and it sounded breathtaking, as usual. 
Earlier this month he also used Instagram to raise awareness about World Autism Day. In the process, he revealed he is quite a skilled tap dancer! Is there anything the AGT legend can't do?
"Today is world autism awareness day! 1 in 36 children in the US are diagnosed within the spectrum," Lee captioned the IG post. "Awareness and activism is power! Please share and support the autism community where you can. Heck yeah! #share #changinglives #ASD #autismawareness #hope #heckyeah #autismspectrum #makingadifference #spreadautismawarenessday #love #worldautismawarenessday."
In November 2022 Lee performed Pacific Autism Family Network fundraiser to raise over $1 million for the organization. Fundraiser attendee Jackie Vuilleumier was more than impressed by Lee's dedication. "I'm overwhelmed because I know of the work that goes in behind the scenes with Kodi," she told the outlet. "It was the best way to end a wonderful luncheon."
Lee continues to impress, and AGT fans can't get enough!
Watch America's Got Talent on Peacock and NBC.