NBC Insider Exclusive
Create a free profile to get unlimited access to exclusive show news, updates, and more!
Sign Up For Free to View
Kodi Lee's Stunning Cover of 'Hallelujah' Will Give You Chills
The AGT winner and AGT: All-Stars finalist dropped a stirring rendition of the chart-topper on his YouTube channel for Easter.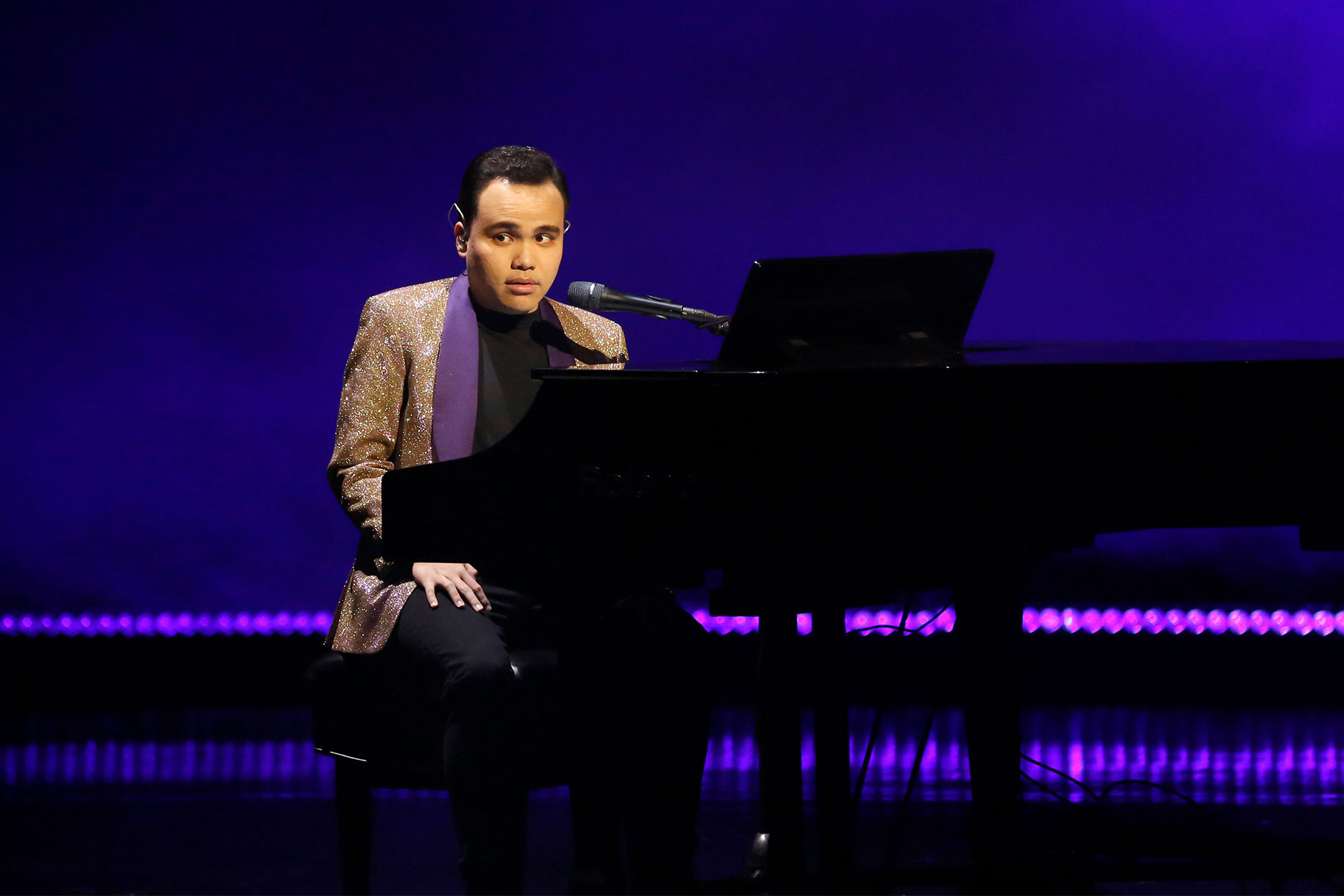 Kodi Lee just made everyone's Easter a little bit more special.
On April 9, the AGT Season 14 winner and AGT: All-Stars finalist posted a video of him performing a beautiful cover of a heart-wrenching tune. "Wishing everyone a blessed Easter Sunday 2023! Let everything you do be done in love!" he introduced the clip.
After a stunning rendition of "I Can Only Imagine" by MercyMe, Lee began to play one of his personal favorite songs: The gorgeous classic "Hallelujah" by Leonard Cohen. 
"I heard there was a secret chord that David played and it pleased the Lord, but you don't really care for music do ya?" he sang the conviction while playing some gentle piano arpeggios. 
"It goes like this, the fourth, the fifth, the minor fall and the major lift, the baffled king composing Hallelujah," he crooned with intensity, climbing up the vocal scale of the song. 
"Hallelujah, hallelujah, hallelujah, hallelujah," he repeated the song's signature chorus in a perfectly balanced tone. 
"Your faith was strong but you needed proof, you saw her bathing on the roof, her beauty in the moonlight overthrew ya," he continued softly. "She tied you to the kitchen chair, she broke your throne and she cut your hair, and from your lips she drew a hallelujah," he sang with passion, vocalizing the lyrics with soul and emotion.
He then repeated the second chorus with some subtle riffs. "Baby I've been here before, I've seen this room and I've walked this floor, I used to live alone before I knew ya," he picked up the third verse while immersing himself into the deep, introspective lyrics. "I've seen your flag on the marble arch, and love is not a victory march, is a cold and its a broken hallelujah," he then put his own unique twist on the melody, belting in a controlled manner before crescendo-ing into a vulnerable vibrato. 
He crooned the chorus again in a way that will give you chills. "There was a time that you let me know, what's really going on below, but now you never show that to me do ya? And remember when I moved in you, and the holy dove was moving too? And every breath we drew was hallelujah?" he sang powerfully.
For the last verse, Lee completed the song in a sensitive, delicate voice. "Well maybe there's a god above, but all I've ever learned from love was how to shoot somebody who outdrew ya. And its not a cry that you hear at night, its not somebody who's seen the light, its a cold and its a broken hallelujah," he sang the sentimental lyrics with his own moving interpretation. Tissues please!
This lovely performance wasn't the only way Lee blessed us this Easter. He also posted an adorable video to his Instagram page of him searching for Easter eggs around his house and seemed to have a blast while tracking them all down. 
"This Is How I Find My Easter Eggs! 🐣🔊 I Have The Best Family Ever! So Fun! Happy Easter ✨🐰 #happyeaster #kodilee #easterhunt #autismawareness #heckyeah #kodileerocks" he captioned the post.