NBC Insider Exclusive
Create a free profile to get unlimited access to exclusive show news, updates, and more!
Sign Up For Free to View
Kodi Lee Just Revealed an Impressive Hidden Talent for Autism Awareness Day
The Season 14 winner AGT: All-Stars Finalist's prodigal music skills go beyond what we've seen so far.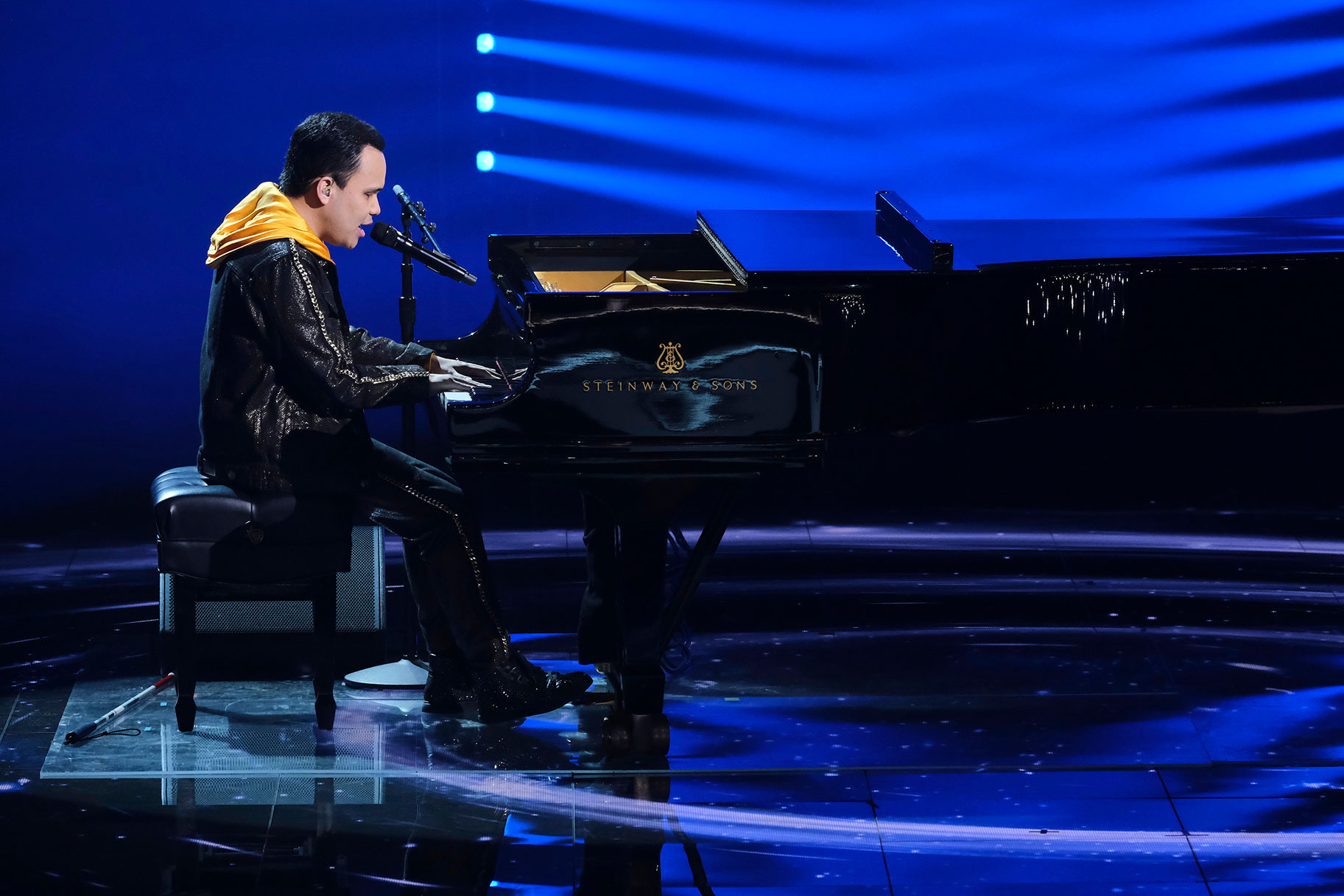 Musical prodigy Kodi Lee isn't just amazing at singing and playing the piano. He has another trick up his sleeve!
The America's Got Talent Season 14 winner—who's also blind and has autism—posted a video to his official Instagram page for an honorable reason—and pulled off some sweet moves while doing so.
In the clip, we see Lee talking about World Autism Awareness day while doing some impressive tap dancing choreography.  "Hey guys! Its World Autism Awareness Day! Did you know, currently, 1 in 36 children in the US [are] diagnosed within the autism spectrum? Let's work together to spread awareness! Heck yeah!" he said.
"Today is world autism awareness day! 1 in 36 children in the US are diagnosed within the spectrum. Awareness and activism is power! Please share and support the autism community where you can. Heck yeah! #share #changinglives #ASD #autismawareness #hope #heckyeah #autismspectrum #makingadifference #spreadautismawarenessday #love #worldautismawarenessday" Lee captioned the post. 
This isn't the first time Lee has used his voice for this cause. In November 2022, he performed at the Pacific Autism Family Network fundraiser, helping raise over $1 million for the organization.  
"Heck yeah, I make people happy," Lee said to Global News about his well-received appearance. "Dude, I'm a superstar." 
Fundraiser attendee Jackie Vuilleumier was more than impressed by Lee's dedication. "I'm overwhelmed because I know of the work that goes in behind the scenes with Kodi,"  she told the outlet. "It was the best way to end a wonderful luncheon."
Lee was also acknowledged for his activism this March when he won a GWEN Luminary award, which is dedicated to "individuals who are making a difference in the world through acts of kindness, leadership, mentorship, community building, and human rights activism."
Although Lee was unavailable to attend the event in person, he shared a clip of him on Instagram accepting the award virtually. 
"I'm so excited to receive this award! Thank you Gwen, Brenda, and Tess! Heck yeah!" he exclaimed.
"WOW EVERYONE!!🎉 I am SO excited to share a clip from me accepting my GWEN Award from @gwenglobal . It was so amazing to have my team, mom, and support around me to receive this! 😮🫶🏼 Thank you @gwenglobal for this amazing opportunity you're the best! #Heckyeah! # kodilee #kodileemusic #kodileerocks #kodify #heckyeah #agt #agtlive #agtwinner #kodileesmom #agtsuperstars #agtgoldenbuzzer #helloworld #gwenaward," he then wrote in the caption.