NBC Insider Exclusive
Create a free profile to get unlimited access to exclusive show news, updates, and more!
Sign Up For Free to View
Kodi Lee Just Wowed Fans With a Surprise Cover of Elton John's 'Tiny Dancer'
The AGT 14 winner and AGT: All-Stars finalist dropped his spin on the rock classic on Instagram.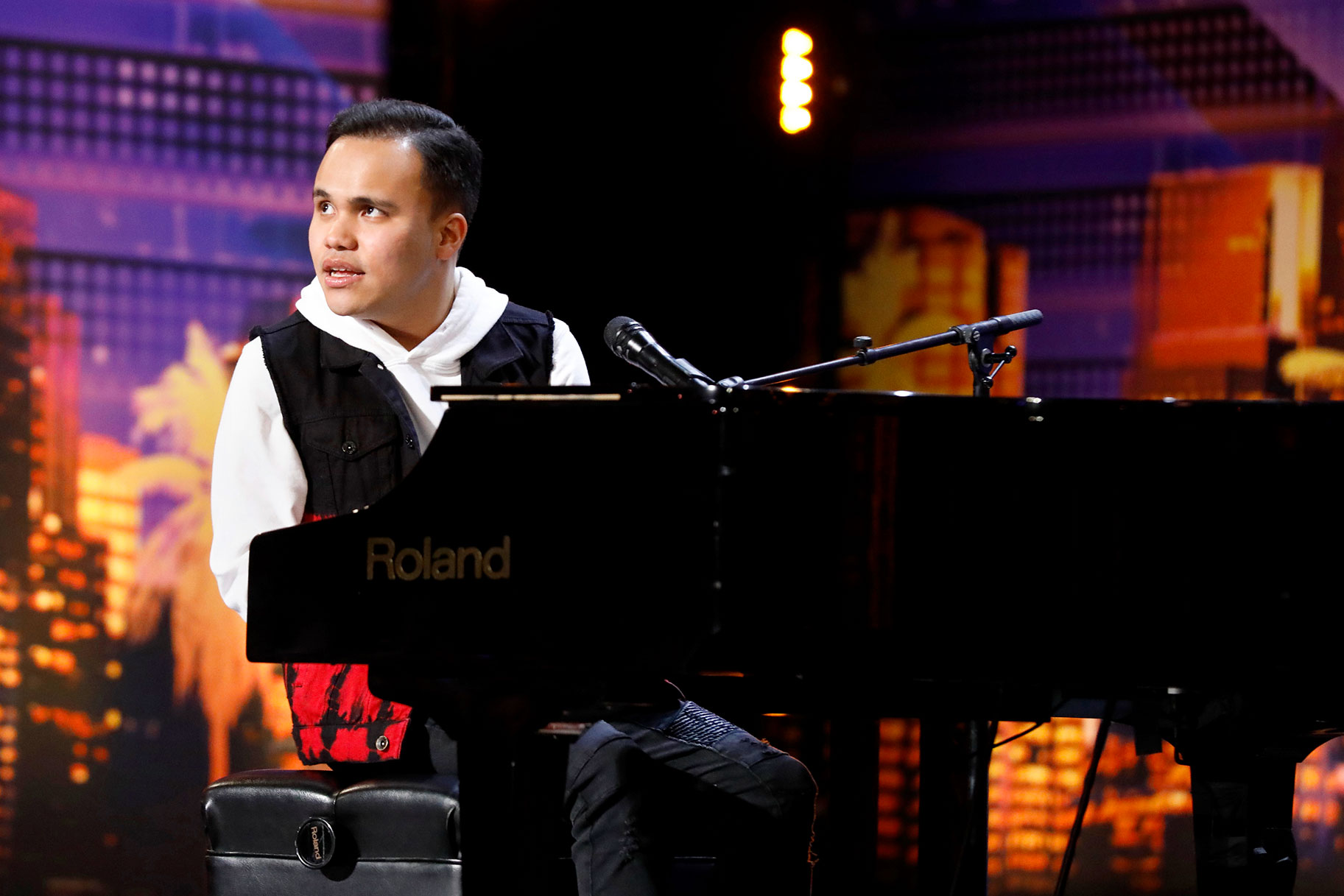 We can't help but obsess over every single one of Kodi Lee's epic performances. And that includes the latest from the America's Got Talent and AGT: All-Stars alum.
In a new Instagram post from March 2023, the singer and pianist (who's also blind and has autism) surprised followers with a flawless rendition of Elton John's 1972 hit "Tiny Dancer." And lucky for us, his caption hints that we'll be getting more music from the prodigy soon—he'll just need our help to do so.
"Hold Me Closer Tiny Dancer 💛🥺," he wrote. "What song do you want to hear me sing next!?"
Fans will remember that Lee won AGT 14 following a viral Audition. However we last saw him when he competed on the inaugural season of AGT: All-Stars in winter 2023. The Superfans voted him into the finale following his unforgettable cover of Calum Scott's "Biblical" during the fifth and finale round of Auditions. The 26-year-old went on to compete in the Top 11, where he sang an emotional take on David Bowie's 1977 track "Heroes." His mother, Tina Lee, revealed the touching reasoning behind their song choice during the show.
"We picked this song actually because we feel that you guys are our heroes," she said.
Of course, the Judges had high praise for Lee, with executive producer Simon Cowell saying, "That was just stunning, honestly stunning. I mean, boy. That lyric took on a whole new meaning for us just then. And you have something really, really special about you, Kodi. You have this real gift, and every time you perform, there's just silence. Everyone's focused and listening to every word, and then when we wonder what you're gonna do with the song, and then you hit those big notes." 
In the end, Lee did not advance to the Top 5 and aerialist Aidan Bryant eventually won the competition. However, a good natured Lee had a supportive message for Bryant.
"I'm so proud of Aidan!" Lee said in a video. In a caption of the clip he wrote, "My Reaction After The AGT: All-Stars Finale ❤️ I want to thank everyone SOOO MUCH for all your support and love 🫶🏼 I had the best time of my life on @agt and I am so proud of Aiden! Everyone was amazing 😍 Thank you @heidiklum @howiemandel and @simoncowell for being so kind and supportive! Come see us at @agtsuperstars Vegas Show at the @luxorlv!"
Most recently, Lee was honored with a GWEN Luminary Award given to him by GWEN Global, a nonprofit organization that "utilizes the power of technology and multimedia to enable people to share their stories and transform lives." Their award is dedicated to "individuals who are making a difference in the world through acts of kindness, leadership, mentorship, community building, and human rights activism." A speaker at the event also noted that Lee was "one of 25 prodigious musical savants in the world."
Something tells us we'll continue to see Lee do great things (and release amazing new music) in the very near future!