NBC Insider Exclusive
Create a free profile to get unlimited access to exclusive show news, updates, and more!
Sign Up For Free to View
Kodi Lee Filmed the Sweetest Video Congratulating Aidan Bryant After All-Stars
"I'm so proud of Aidan!" Lee says. Watch America's Got Talent: All-Stars on NBC.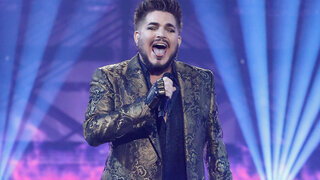 Kodi Lee is truly a good sport! In a video posted to his official Instagram page after the America's Got Talent: All-Stars finale, he discussed how he felt about making it to the Top 11.
"OK, let's go home; that was a long weekend of filming AGT: All-Stars. I am so proud of you; you did so good! You did so good, you went to the finals!" a person off-camera praised Lee.
"Oh my gosh!" Lee said excitedly. 
"And then what happened after that?" the person asked.
"I got voted off!" Lee said good-naturedly
"You understand right, Kodi? Just like you won AGT Season 14 and then got voted off on All-Stars. Do you understand the difference? Sometimes you win, and sometimes you lose. And that's OK, 'cause you went up against who?" the person added.
"The best of the best!" Lee responded.
"You did; you went up against the best of the best. And that's why I'm so proud of you. So proud of you! And who won?" the person asked.
"Aidan!" Lee said happily, referring to aerialist Aidan Bryant.
"And how do you feel about that?" the person inquired.
"I'm so proud of Aidan!" Lee said with a smile on his face.
"Awww, you're such a sweetheart! I love that Kodi," the person gushed.
"My Reaction After The AGT: All-Stars Finale ❤️ I want to thank everyone SOOO MUCH for all your support and love 🫶🏼 I had the best time of my life on @agt and I am so proud of Aiden! Everyone was amazing 😍 Thank you @heidiklum @howiemandel and @simoncowell for being so kind and supportive! Come see us at @agtsuperstars Vegas Show at the @luxorlv! #heckyeah!! #agt #agtfinale #agtallstars #agtauperstars #kodilee #kodileerocks," Lee captioned the video. Watch, below. 
Lee first got to show off his talents to the world when he auditioned for Season 14 of AGT. He sang a show-stopping rendition of "A Song For You" by Donny Hathaway and received a Golden Buzzer for his rendition. To this day, Judge Simon Cowell recalls Lee's Audition as one of his all-time favorites.
Lee returned to the AGT stage to compete in the first season of All-Stars by singing "Biblical" by Calum Scott. Unsurprisingly, he blew the audience and Judges away with his flawless performance, and ended up placing in the finale. Although first place ultimately ended up going to Aidan Bryant, there are clearly no hard feelings from Lee, as he continues to pursue his amazing career in music.