NBC Insider Exclusive
Create a free profile to get unlimited access to exclusive show news, updates, and more!
Sign Up For Free to View
Kodi Lee Masters an Emotional Bruno Mars Ballad In a Moving New Cover
The AGT winner and AGT: All-Stars finalist nearly brought us to tears.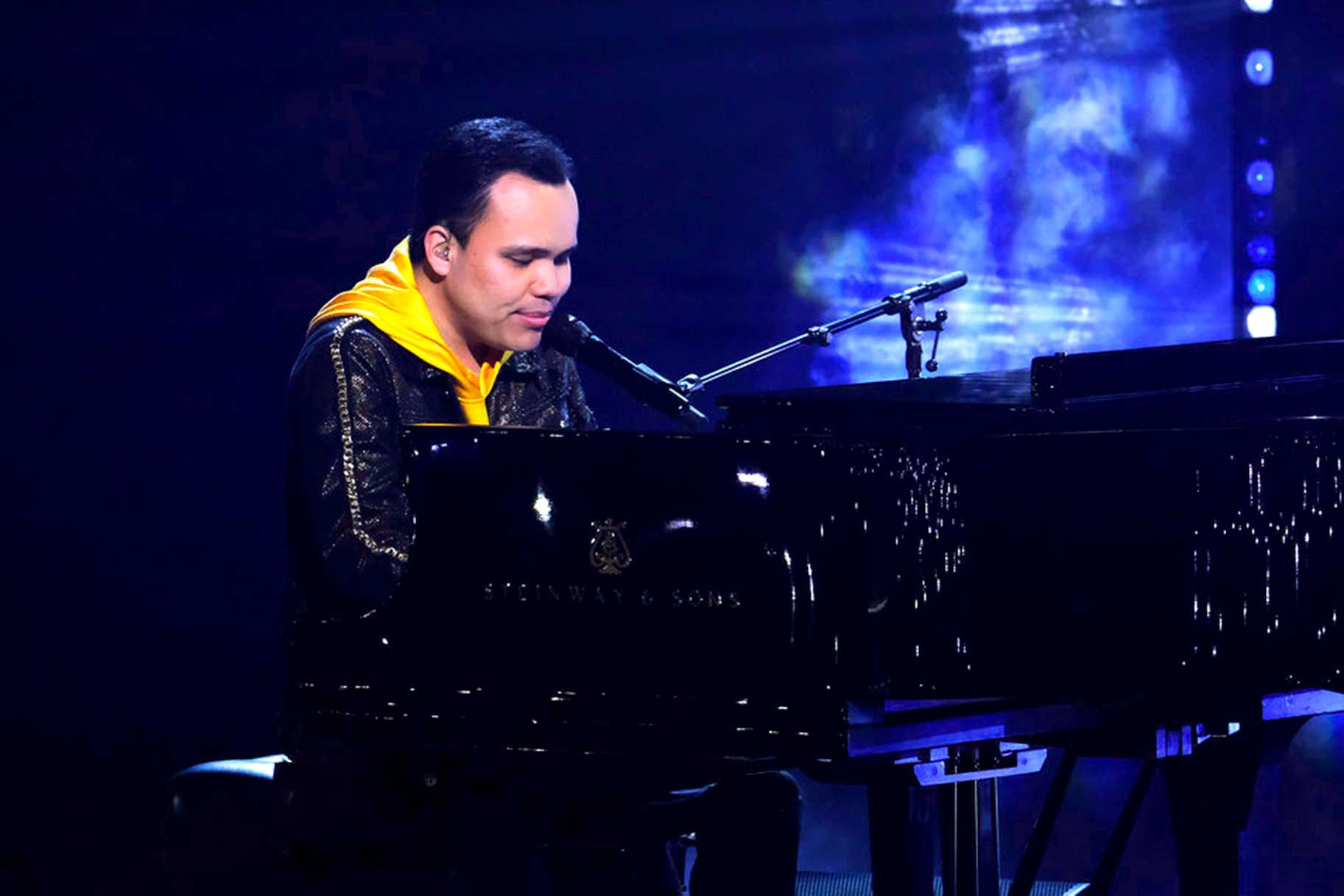 Kodi Lee is now taking requests! 
On April 12, the America's Got Talent Season 14 winner took to his official Instagram page to show fans a heart-wrenching cover of the 2010 Bruno Mars tune "Talking to the Moon", and the profound ballad suited his voice perfectly. Lee even honored Mars by rocking a black fedora and silver bomber jacket to get into the spirit of the performance. 
"Hey Kodi, can you sing some Bruno Mars to everybody?" A voice inquired off-camera in the video.
"Heck yeah!" Lee enthusiastically responded before he promptly began to play simple, yet enchanting piano chords. 
"I know you're somewhere out there, somewhere far away, I want you back, I want you back," he began, crooning passionately. "The neighbors think I'm crazy, but they don't understand, you're all I have, you're all I have," he sang the emotional lyrics, pulling off some riffs.
"A night when the stars light up my room, I sit by myself, talking to the moon, trying to get to you..." he continued to the chorus, hitting clear high notes. 
"In hopes you're on the other side talking to me too, or am I a fool who sits alone talking to the moon?" he concluded while putting his own unique spin on the lower notes. (We're not crying, you're crying!)
"A Request From A Special Friend!❤️ Talking To The Moon 🌛- Bruno Mars ✨ I love this song so much! What other Bruno Mars Song Should I Sing? #Heckyeah! #talkingtothemoon #brunomars #kodilee #kodileerocks #agt #agtwinner #kodify #coversong." he captioned the post. We're sure he'd nail any song he put his mind to.
Lee is no stranger to performing songs with deep sentimental themes. This Easter, he posted a cover of the classic Leonard Cohen song "Hallelujah", and totally gave us chills. Better yet, he even described the song as one of his personal favorites, and we could completely tell from the dedicated performance. 
That wasn't the only way Lee spent his Easter Sunday this year. He also posted a fun video of him exploring around his house, hunting for Easter eggs. In the clip, we see him searching in his kitchen, laundry room, and bathroom, and determinedly tracking down them all.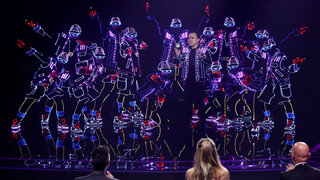 "This Is How I Find My Easter Eggs! 🐣🔊 I Have The Best Family Ever! So Fun! Happy Easter ✨🐰 #happyeaster #kodilee #easterhunt #autismawareness #heckyeah #kodileerocks" he captioned the post.