NBC Insider Exclusive
Create a free profile to get unlimited access to exclusive show news, updates, and more!
Sign Up For Free to View
Watch Kelly Clarkson and Brett Eldredge Festively Perform 'Under the Mistletoe'
A festive song for a festive gal!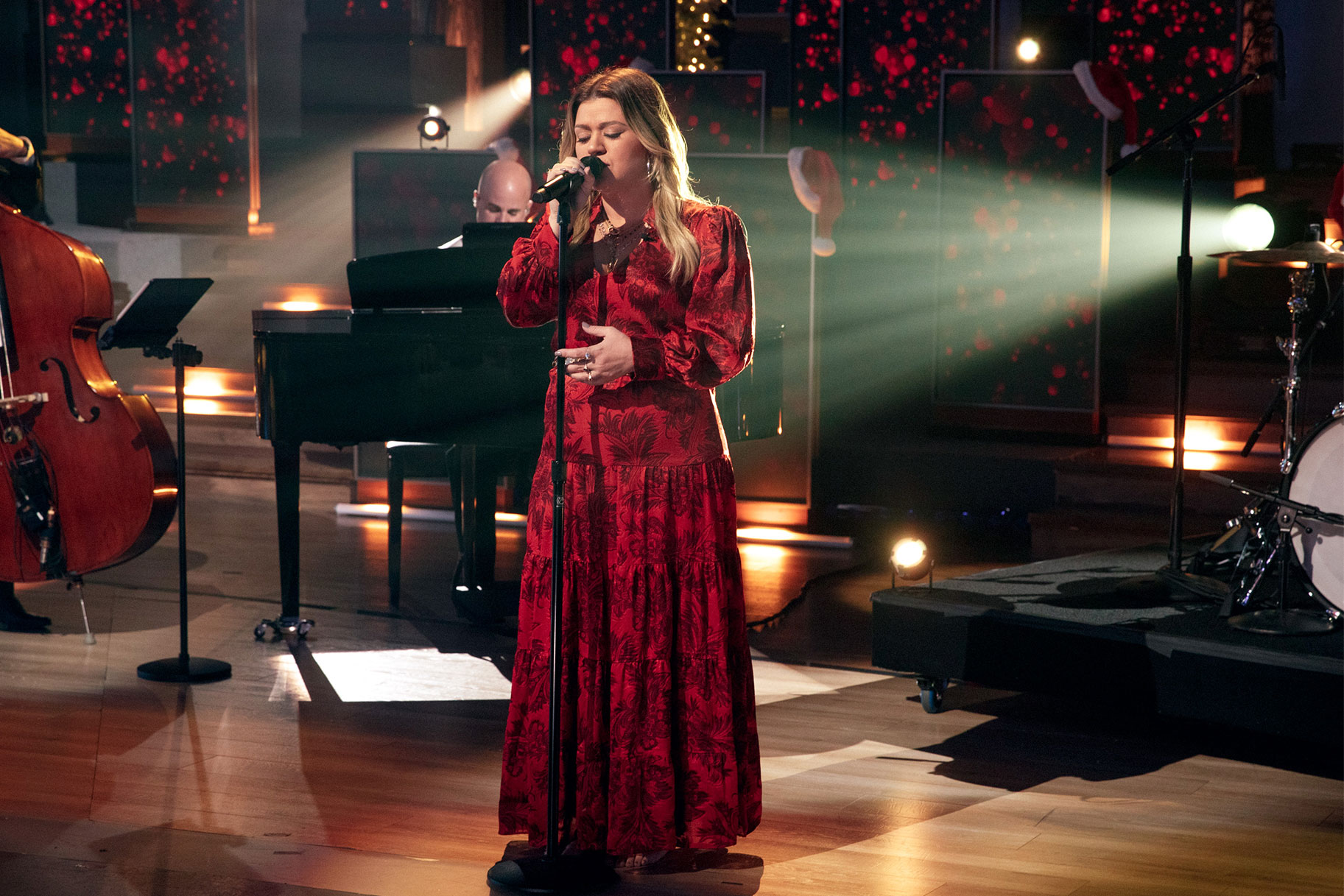 In case you can't get enough of Kelly Clarkson's gorgeous duets, check out this throwback holiday performance. 
In a 2020 episode of The Voice, Clarkson sang her original Christmas song "Under the Mistletoe" with country star  Brett Eldredge. During the performance, the stage was lit up with an abundance of festive holiday decorations, while Clarkson was decked out in a bright, ruffled red ballgown.
"Every time I look around this room, my eyes, they tend to fall on you," she crooned the intro softly. Then, when the chorus hit, she pulled off her signature belting tone.
"Push my pride aside, when I close my eyes, it's just you and I, here under the mistletoe," she sang boldly.
Eldredge then leapt up from his seat and joined Clarkson enthusiastically. "Wrapped up in your arms is where I wanna spend my nights," they sang in unison.
Toward the end of the song, their voices bounced off each other as Clarkson gave the tune an amazing finale with her soulful riffs and elegant high notes. "All I want is under the mistletoe," she finished the song in an effortlessly breathy tone. Watch the performance here. 
In other good news, Clarkson is thankfully returning to The Voice as a Coach for Season 23! She joined during Season 14, and appeared until Season 21. Her team has had four wins in Season 14, 15, 17, and 21.
"I am so excited to be back with my Voice family!" Clarkson said. "Let's do this, Team Kelly!"
Watch The Voice on NBC Mondays and Tuesdays at 8/7c and next day on Peacock.