NBC Insider Exclusive
Create a free profile to get unlimited access to exclusive show news, updates, and more!
Sign Up For Free to View
Kelly Clarkson's Ethereal Cover of 'Clean' by Taylor Swift Will Give You Chills
The song, off Swift's album 1989, is a fan favorite—and Clarkson really did it justice.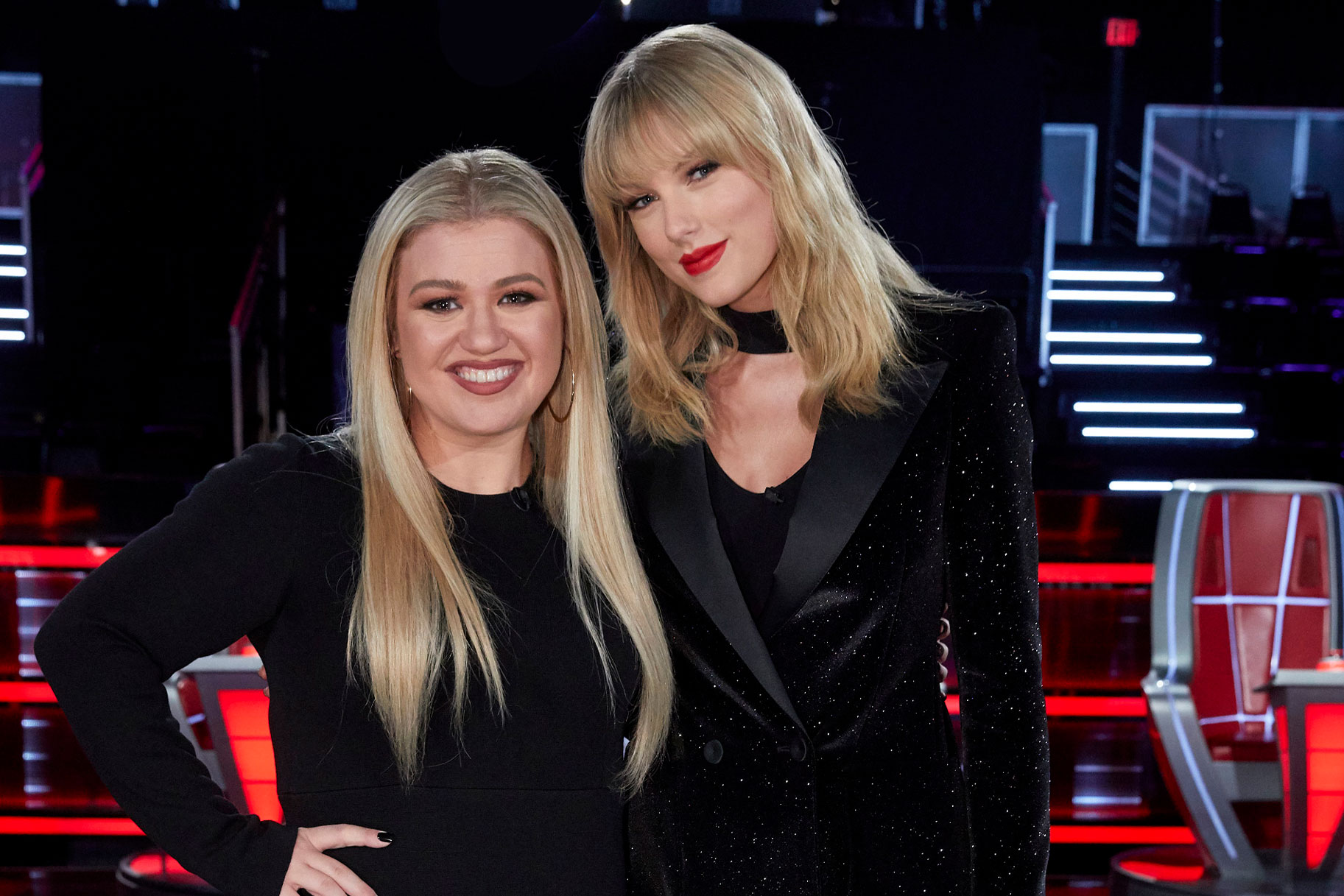 At this point, we know there's probably not a song out there that Kelly Clarkson can't cover well. She's sang everything from Joni Mitchell to Britney Spears and Bruce Springsteen—and she nails it each time. 
The Kellyoke for the April 12th episode of The Kelly Clarkson Show is no exception. For this performance, she decided to sing one of Taylor Swift's most beloved tracks: "Clean," off her blockbuster album 1989. The original track was written and produced by Swift alongside electronic music maestro Imogen Heap, responsible for the Auto-Tune-warped classic "Hide and Seek." That experimental energy is all over "Clean" but polished with Swift's pop sensibility. You could describe the finished product as breathy, ethereal, and soothing. 
And that's exactly how Clarkson's cover sounds. By now, we know Kelly Clarkson is a masterful belter—and while she does let her voice shine through on her version of "Clean," she also sinks into the music, letting the lyrics and melody wash over her. It's one of her chillest Kellyokes to date—but that doesn't make it any less impressive. 
Watch for yourself in the video, below: 
Kelly Clarkson is currently sitting in a red chair as a Coach on The Voice. She's won the show four times, and she's bringing it this season, too—even if it is Blake Shelton's last as a Coach.  
"Will I go any easier on Blake knowing it's his last season? Do you know me at all? No!" Clarkson told NBC Insider. "Do I hope secretly that he wins his last season? Maybe. But am I going to let him have it? No! I'm going to work for my Artists, and I hope they win!" 
That said, she does have tremendous respect and love for the cowboy, even with their playful sibling rivalry dynamic. 
"I actually have been talking to Blake a bit about this being his last season. And I'm like, 'It's not gonna hit you until afterwards. It's gonna hit you. It's been a part of your life for so long. And it's gonna hit you after,'" Clarkson told NBC Insider. "I think he knows that, but I also think he knows that it's time. He's been doing it a long time, and I think it's a really cool way that we all know he's leaving so we get the time to, like—I mean, I can't stand him, but I also love him. So we get the time to actually, like, lift him up and say how great he is. He is the ultimate Coach on this show. Everybody knows that. He's won the most, and he, honest to God, helps the Artists afterwards. And it's an incredible thing that he's done for so many Artists. It's a loss for The Voice."
Check your local listings for The Kelly Clarkson Show.