NBC Insider Exclusive
Create a free profile to get unlimited access to exclusive show news, updates, and more!
Sign Up For Free to View
These 10 Kelly Clarkson Kellyokes Will Definitely Make You Cry
Clarkson is a karaoke legend.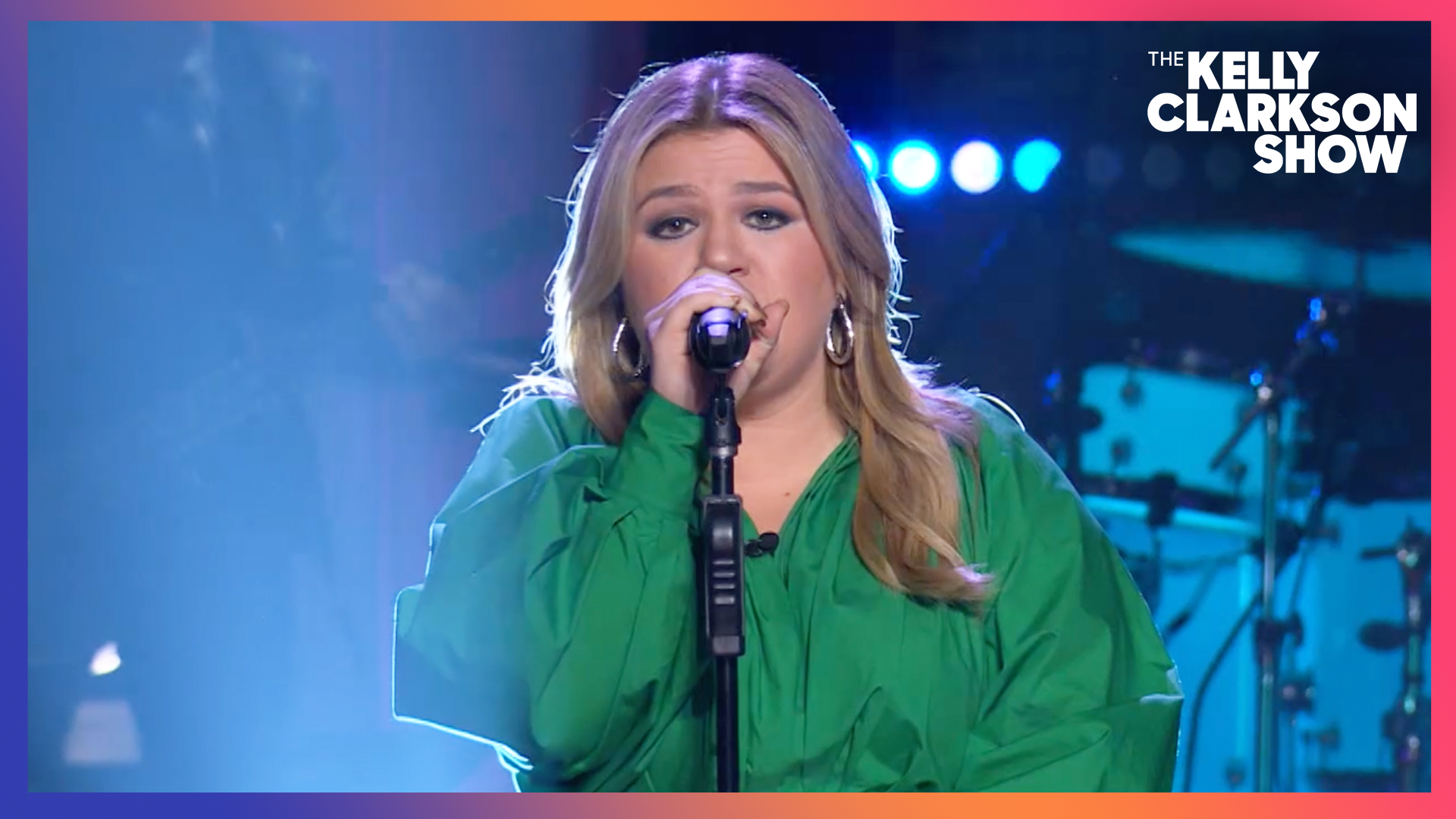 Kelly Clarkson is a musical force to be reckoned with. The "Since U Been Gone" songstress knows the perfect way to give us hit after hit  with bops like "Stronger," "Breakaway," and "Behind These Hazel Eyes." The American Idol winner has gone on to become the delightful Host of The Kelly Clarkson Show and an eight-time Coach for The Voice. Truly, she has made an entire career out of using those pipes.
Through her talk show's fan-favorite segment, Kellyoke, Clarkson has performed countless jaw-dropping covers. Here are 10 of them that will bring tears to your eyes (whether they're hazel or not). 
Kelly Clarkson Covers "Ironic" by Alanis Morissette
Kellyoke wouldn't be as addictive to watch without Clarkson tackling a few karaoke classics. 
Kelly Clarkson Covers "Call Out My Name" by The Weeknd
"Call Out My Name" is a powerful song in any format, but when Clarkson performed her jazzy rendition of The Weeknd's track, our jaws were on the ground. The cover was so fantastic that it landed on Clarkson's first-ever Kellyoke EP.
Kelly Clarkson Covers "Under the Bridge" by Red Hot Chili Peppers 
While this track's sad lyrics are typically masked by the bouncy beat, Clarkson's version zeroes in on the vulnerability. 
Kelly Clarkson Covers "Crash Into Me" by Dave Mathews Band
The amount of emotion that Clarkson pours into this performance is outstanding, giving us a fresh take on the Dave Mathews Band track. 
Kelly Clarkson Covers "Anyone" by Demi Lovato
"Anyone" is a powerful song on its own, so when Clarkson performed the Demi Lovato single, you can bet there were tears shed.  
Kelly Clarkson Covers "Save Your Tears" by The Weeknd and Ariana Grande 
While the sad bop is a 10/10 in its original form, Clarkson's dreamy cover keeps us in awe of her natural talent. 
Kelly Clarkson Covers "Georgia on My Mind" by Ray Charles
Performing a cover from a legendary music Act is always a bold maneuver—but not a choice Clarkson shies away from. (Remember her Coaches performance of Aretha Franklin's "Respect?") Clarkson was equally fantastic when she sang "Georgia on My Mind" by Ray Charles. Simply stunning.
Kelly Clarkson Covers "Beautiful" by Christina Aguilera 
Was it beautiful? Yes. Yes, it was. 
Kelly Clarkson Covers "Falling" by Harry Styles
Harry Styles is no stranger to having his music covered by amazing Artists, with Clarkson firmly holding a space in that camp. When Clarkson performed her version of "Falling," the audience instantly fell in love. 
Kelly Clarkson Covers "Happier Than Ever" by Billie Eilish
If the lyrics aren't enough to punch you in the feels, Clarkson's final note will. 
Watch The Kelly Clarkson Show weekdays on NBC.