NBC Insider Exclusive
Create a free profile to get unlimited access to exclusive show news, updates, and more!
Sign Up For Free to View
Tom Ball Has a School Where You Can Learn to Sing Just Like Him
That said, we have a feeling only so much can be taught.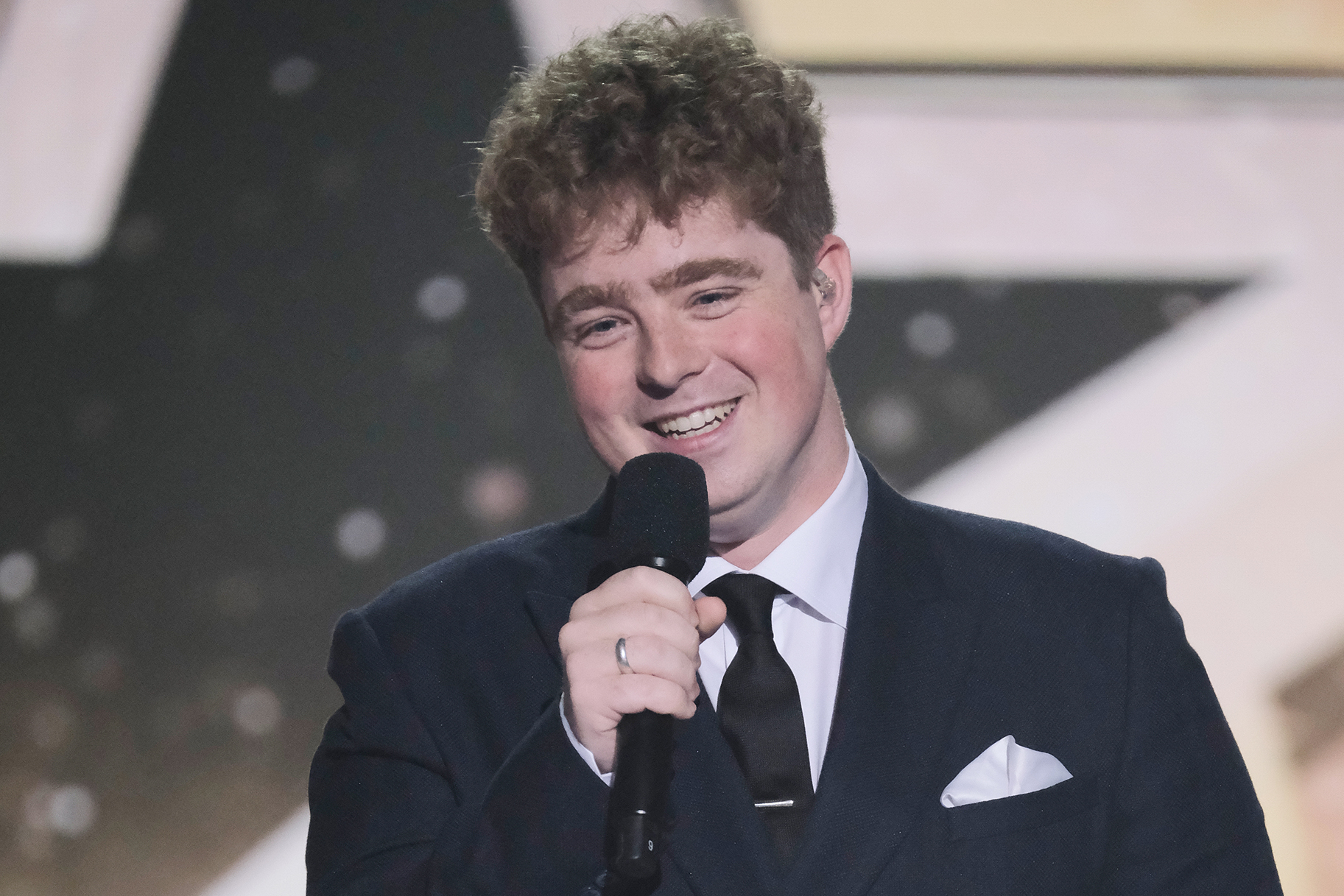 Vocal powerhouse and AGT: All-Stars finalist Tom Ball has been a singing sensation for years. But of course, he didn't start out that way. From humble beginnings as a school teacher to dominating the Got Talent franchise, he's come a long way. Below, we recap Tom Ball's career from then to now. Read on! 
He started off as a school teacher
Ball first got his foot in the industry by getting a degree in musical theatre. Before fame, Ball taught young children in Sussex who were not aware of his singing talents.
Despite his new status, Ball is still involved with teaching in a major way. "Education has always been a part of my life. I love imparting information and inspiring students," he told The Scottish Sun. "It is not something that would cross my mind to give up."
Tom Ball on Britain's Got Talent
We first got introduced to the then 23-year-old Ball during his mind-blowing Audition for Britain's Got Talent, where he sang the intense "Writing's on the Wall" by Sam Smith. Judge Simon Cowell noted his like-able personality and how much the crowd loved him after his performance. He performed Tom Jones for the finale, ended up finishing in third place in Season 15. However, this wouldn't be the last we would hear from Ball.
Tom Ball on AGT: All-Stars
Tom Ball's "Sound of Silence" 

Simon & Garfunkel cover
Ball came back to the Got Talent stage across the ocean to perform a rendition of "The Sound of Silence" by Simon & Garfunkel.
"Being here is my second chance," Ball said of being on America's Got Talent: All-Stars. "Being against winners I think is nerve-wracking, of course, but it does push me further. It makes me want to win it, as well."
The performance was so well received that he ended up getting a Group Golden Buzzer, sending him straight to the Final.
Tom Ball's "Creep" Radiohead 

cover
Showing his versatility, Ball chose to sing a gripping rendition of the '90s alt-rock tune "Creep" by Radiohead during his All-Stars finale performance.
"It was one of those performance that shouldn't work but did work," Cowell said in awe. "And it was really powerful and moving, I have to tell you. And boy, oh boy, did you deserve to be here. Seriously, you just turned it up, didn't you?"
Ultimately, Ball finished in the Top 11 during All-Stars.
His personal life 
Tom Ball has diabetes
Ball was diagnosed with Type 1 diabetes at the age of 8 and has since become an ambassador of Diabetes UK. "Growing up, I didn't feel like I belonged, and a big part of that was because of my diabetes. When I was diagnosed I used to hide myself in music rooms so people wouldn't see me inject. So I sang 'Creep' as a message for me, and to anyone out there that feels like they don't belong, but they do," Ball explained recently on Instagram. "And I wanna make a campaign that celebrates our differences. That's where you come in!" He then introduced fans to his #iBelong campaign, which honors people's differences in a nurturing environment.
Tom Ball has a school for children 
Similarly, he has his own online musical school for children. "I have just set up an online music school Tom Ball's Rising Stars so I can continue to sing and perform while having that connection to students and people that want to follow my story and want to be inspired to follow their dreams," he said.
Tom Ball's wife 
In some more uplifting news, Ball recently got married to his longtime girlfriend, Hannah! "I did the Semi-Finals of AGT and I got a Golden Buzzer, flew home and got married to the love of my life on such a beautiful day with friends and family, and less than a week later, I flew back out here on the biggest stage of the world. It is a whirlwind; one I have embraced and loved every second of," he told The Scottish Sun.
"Six years ago, I met the love of my life and since then, so much has happened - from the highs to the lows, the victories to the challenges, and everything in between," Ball posted on his Instagram. "Through it all, I'm incredibly grateful for every moment we've shared and for the amazing woman who has been by my side. Here's to the past six years and to many more to come," Ball concluded. "Love you always, my wife. @hball22".