NBC Insider Exclusive
Create a free profile to get unlimited access to exclusive show news, updates, and more!
Sign Up For Free to View
Dionne Warwick Hilariously Roasted Chance the Rapper for His Stage Name
And Chance thought said teasing was absolutely hilarious!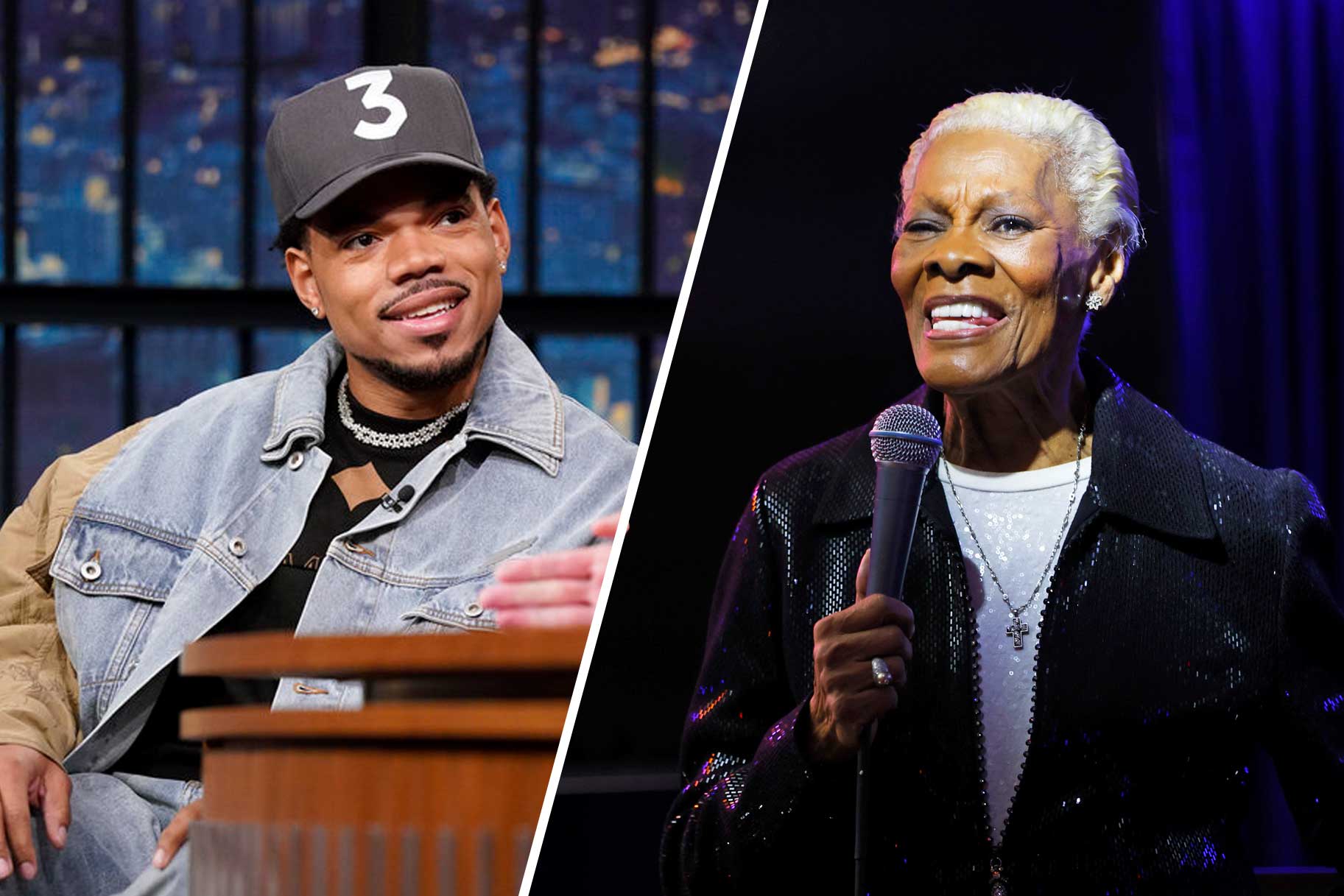 Back in 2020, Chance the Rapper was starstruck when he was acknowledged by an iconic singer — who had a very specific question for him. 
Three years ago, the legendary Dionne Warwick gave a shoutout to Chance the Rapper on her official Twitter page, inquiring about his moniker of choice. 
"Hi, @chancetherapper. If you are very obviously a rapper why did you put it in your stage name? I cannot stop thinking about this." Warwick originally tweeted. 
"I am now Dionne the Singer," she added in a clever remark. 
Chance was amused by this comment — and in awe of Warwick's nod to him. "Sorry I'm still freaking out that u know who I am. This is amazing!" he responded in a tweet. 
Warwick was flattered. "Of course I know you. You're THE rapper. Let's rap together. I'll message you," she messaged The Voice Coach back, clearly a fan of the "Cocoa Butter Kisses" Artist. Is a dream collab coming soon?
"I will be whatever you wanna call me Ms Warwick," Chance added in a tweet. "God bless you." 
Dionne Warwick brings up a good point, though. Why does the Chicago native, who was born Chancellor Johnathan Bennet, go by "Chance the Rapper" as his stage name? He explained the choice in an interview with GQ.
"My dad used to always say, 'You need to change your name to Chance the Artist,'" he told the outlet. "I remember one day I was with Justin — my best friend, who has always been really good at school, really smart, really good at speaking to people. I remember my dad would introduce us to folks and they would ask, 'What're you going to be when you grow up?' Justin's f*****g 7 years old talking about, 'I'm going to be a biomedical engineer.' You know, he's just that guy. And I remember they asked me, and I said a rapper. And my dad laughed it off, like, 'No, he doesn't…' You know?"
He continued, "I wanted everybody to feel that way about the word 'rapper.' And 'rapper,' to me, is pretty much synonymous with the word 'Black.' It's a stigma where it's like, 'Damn, I heard Chance the Rapper. I didn't think he was going to sound like that.' I hate that when you introduce yourself, and you're a rapper, sometimes you gotta say, 'I'm a musician.'Or, 'I'm an Artist. I'm a recording Artist. I'm a vocalist.'" 
Chance also told Seth Meyers in a recent interview that his middle school nickname was "Tony Jizzle." And for obvious reasons, he elected to go by a different title professionally. "Very much an 8th grade name," Chance said with a chuckle.