NBC Insider Exclusive
Create a free profile to get unlimited access to exclusive show news, updates, and more!
Sign Up For Free to View
The Deeper Meaning of Chance the Rapper's Stage Name—and How His Real Name Inspired It
The Voice Coach has a moving story behind his famous moniker.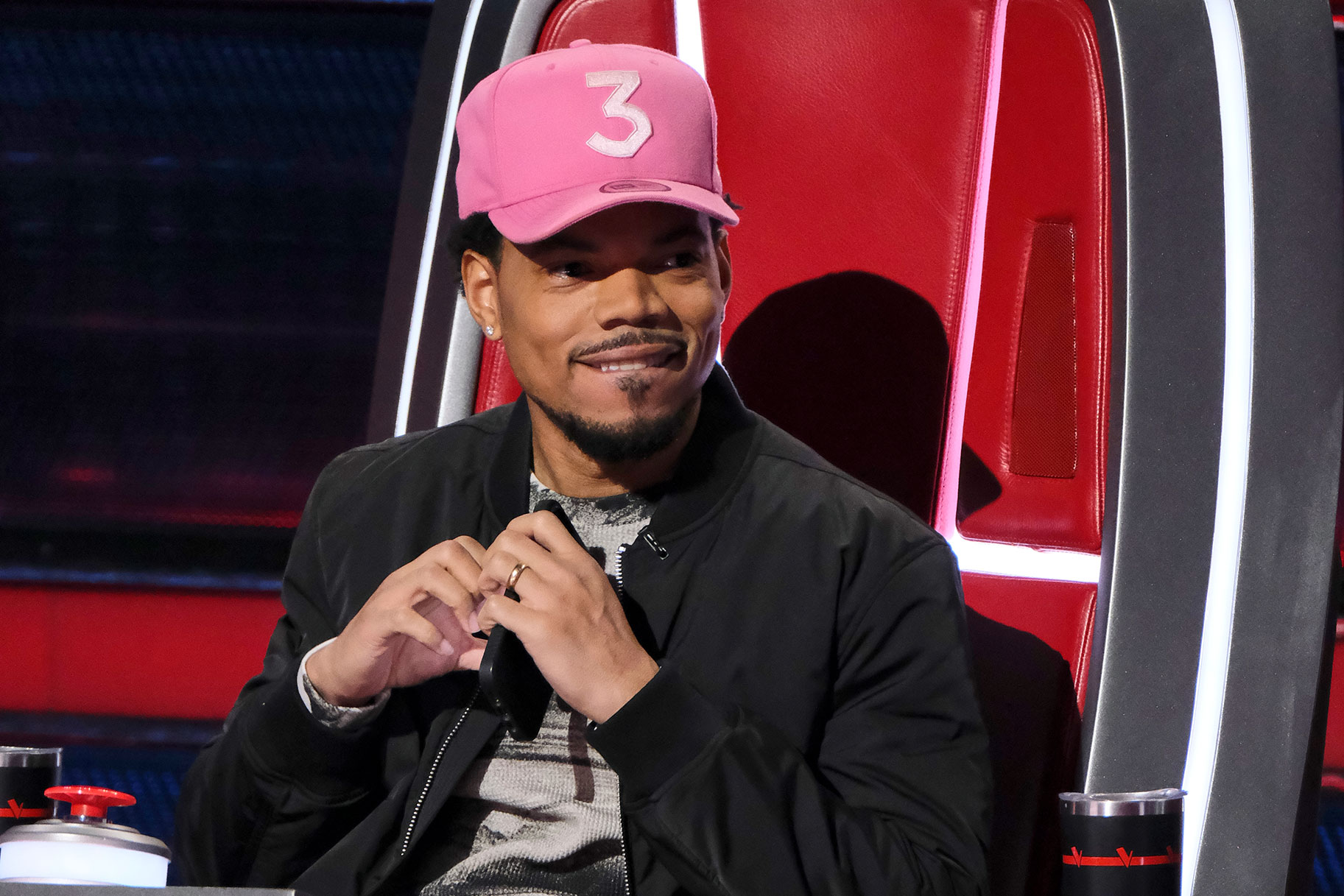 The Voice Coach Chance the Rapper has been open about his career and being a father. However, there is one major fact that you might not know about his personal life. 
As you may have guessed, he wasn't born as "Chance the Rapper." But what name was he given at birth, and why did he decide to change his handle? Keep reading to find out.  
What is Chance the Rapper's real name? 
Chancellor Jonathan Bennet!
Chancellor Bennet was born in Chicago in 1993. He began his rap career in high school, releasing his first mixtape "10 Day" in 2012. A year later, he then released the widely acclaimed "Acid Rap" himself on SoundCloud, which launched him into stardom. 
But why did he go with this particular stage name? He opened up about what being labeled as a rapper means to him in a 2017 interview with GQ. 
"My dad used to always say, 'You need to change your name to Chance the Artist,'" he said. "I remember one day I was with Justin—my best friend, who has always been really good at school, really smart, really good at speaking to people. I remember my dad would introduce us to folks and they would ask, 'What're you going to be when you grow up?' Justin's f*****g 7 years old talking about, 'I'm going to be a biomedical engineer.' You know, he's just that guy. And I remember they asked me, and I said a rapper. And my dad laughed it off, like, 'No, he doesn't…' You know?"
He continued to open up about how the name added to his sense of self. "I wanted everybody to feel that way about the word 'rapper.' And 'rapper,' to me, is pretty much synonymous with the word 'Black.' It's a stigma where it's like, 'Damn, I heard Chance the Rapper. I didn't think he was going to sound like that.' I hate that when you introduce yourself, and you're a rapper, sometimes you gotta say, 'I'm a musician.'Or, 'I'm an artist. I'm a recording artist. I'm a vocalist,'" he explained.
Along with his signature psyuedonym, Chance has one other element associated with him: His "3" hat. Chance can often be seen in public wearing different variations of a baseball cap with the number "3" on it, and he also unveiled the mystery as to why he always sports it during the same GQ interview. 
The hat is symbolic of his third project, The Coloring Book. "I've rationalized it to myself that it stands for the third mixtape, the holy trinity, and the three-pronged family of myself, my daughter, and my girl," he said. 

Watch The Voice on NBC Mondays at 8/7c and Tuesdays at 9/8c and next day on Peacock.