NBC Insider Exclusive
Create a free profile to get unlimited access to exclusive show news, updates, and more!
Sign Up For Free to View
Will and Hannah May Be Headed for a Rekindling on Chicago Med
The end of the latest episode revealed they're about to be closer than ever. Literally.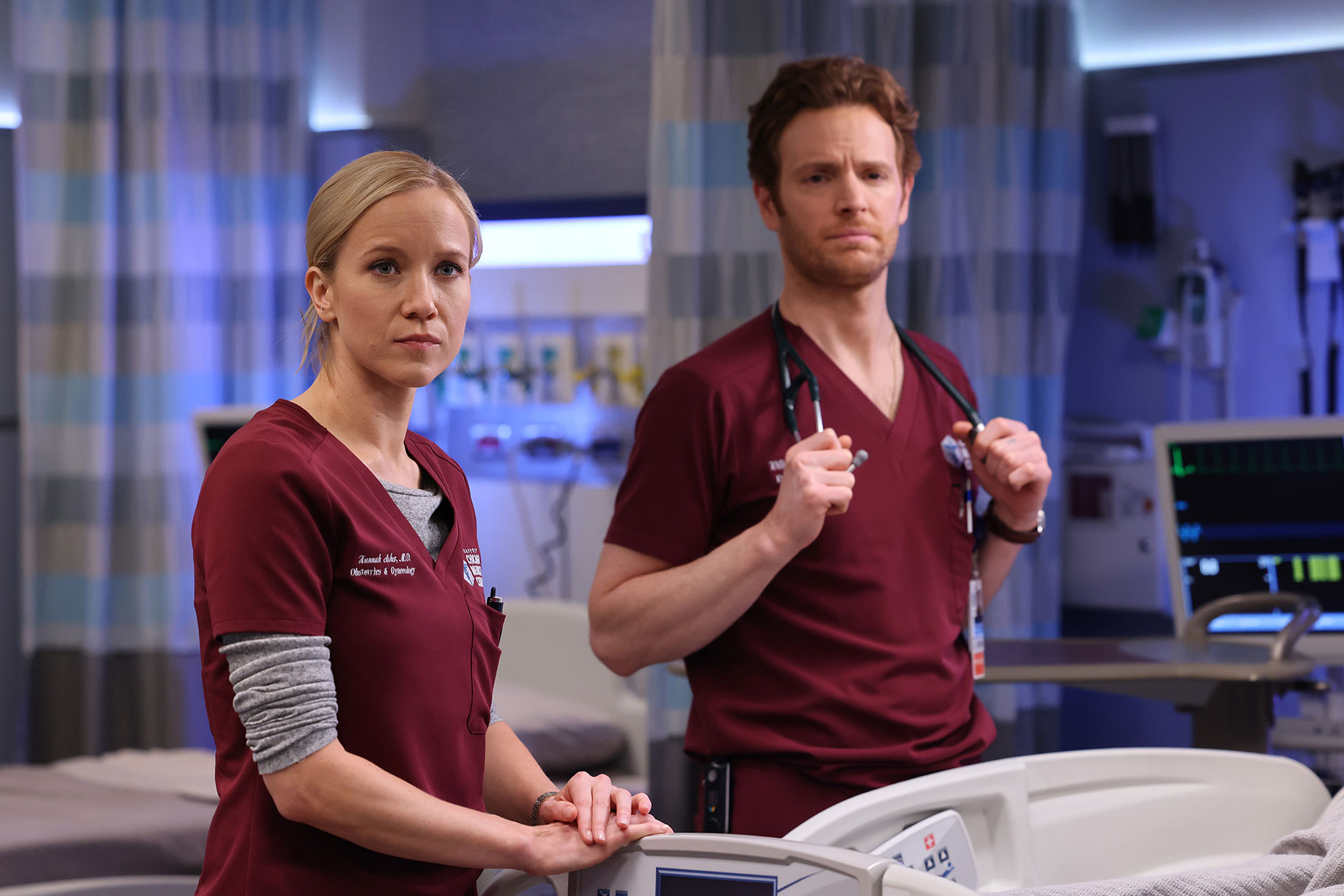 To say Dr. Will Halstead (Nick Gehlfuss) and Dr. Hannah Asher (Jessy Schram) have a complicated relationship on Chicago Med would be an understatement. Hannah is a recovering addict—but when she was still using a while back, she went to a safe injection site Will happened to be working at. This exposed Hannah's secret and complicated her dynamic with Will. However, the two eventually developed a romantic relationship—one made difficult by Hannah wanting to keep her addiction hidden. The manipulation and lies proved to be too much for Will, so he made an anonymous tip that led to Hannah going to rehab. 
The move was successful—at first. Will and Hannah continued dating, but it soon became clear she was replacing drugs with a relationship. Things came to a head when Hannah relapsed and made the choice to enter rehab again. 
Cut to Season 7: Hannah is back at Chicago Med, sober, and hoping for a fresh start. She's slowly but surely proving herself to Dr. Dean Archer (Steven Weber)—and as far as Will is concerned, they're on amicable terms. The two had an emotional conversation in the hospital parking lot in Episode 19 where they talked about why Hannah ghosted Will for two years. "I needed to work on myself, my sobriety," she told him. "You and I were so tangled up." 
"You needed to untangle," Will replied. 
But things might be getting complicated again. Season 7, Episode 20—which aired May 11—ended with Hannah agreeing to move into the apartment building Will bought. (She was having trouble pinning down a place on her own.) The catch? Hannah's unit will be right across the hall from Will's.
So, what does that mean? The two agreed to be friends, so it's possible nothing romantic will happen—especially if they think it will lead them down another tumultuous path. Hannah is focusing on herself and her sobriety—as she should—and that may mean a relationship with Will is off the table. That being said, perhaps these two are in a place where a healthy relationship is possible.
We'll have to wait and see, but Chicago Med co-showrunner Diane Frolov told One Chicago Center "the feelings are still there" between Hannah and Will. "She's, in a sense, a new person," Frolov said. "And [Will] has a big adjustment. That's what we'll be looking at in this part of the season… The feelings are still there."
To find out what happens, watch Chicago Med Wednesdays at 8 p.m. ET on NBC.