NBC Insider Exclusive
Create a free profile to get unlimited access to exclusive show news, updates, and more!
Sign Up For Free to View
Chicago Med's Marlyne Barrett Reveals Cancer Diagnosis: 'I'm Going to Face This'
The actress disclosed that she is currently battling uterine and ovarian cancer.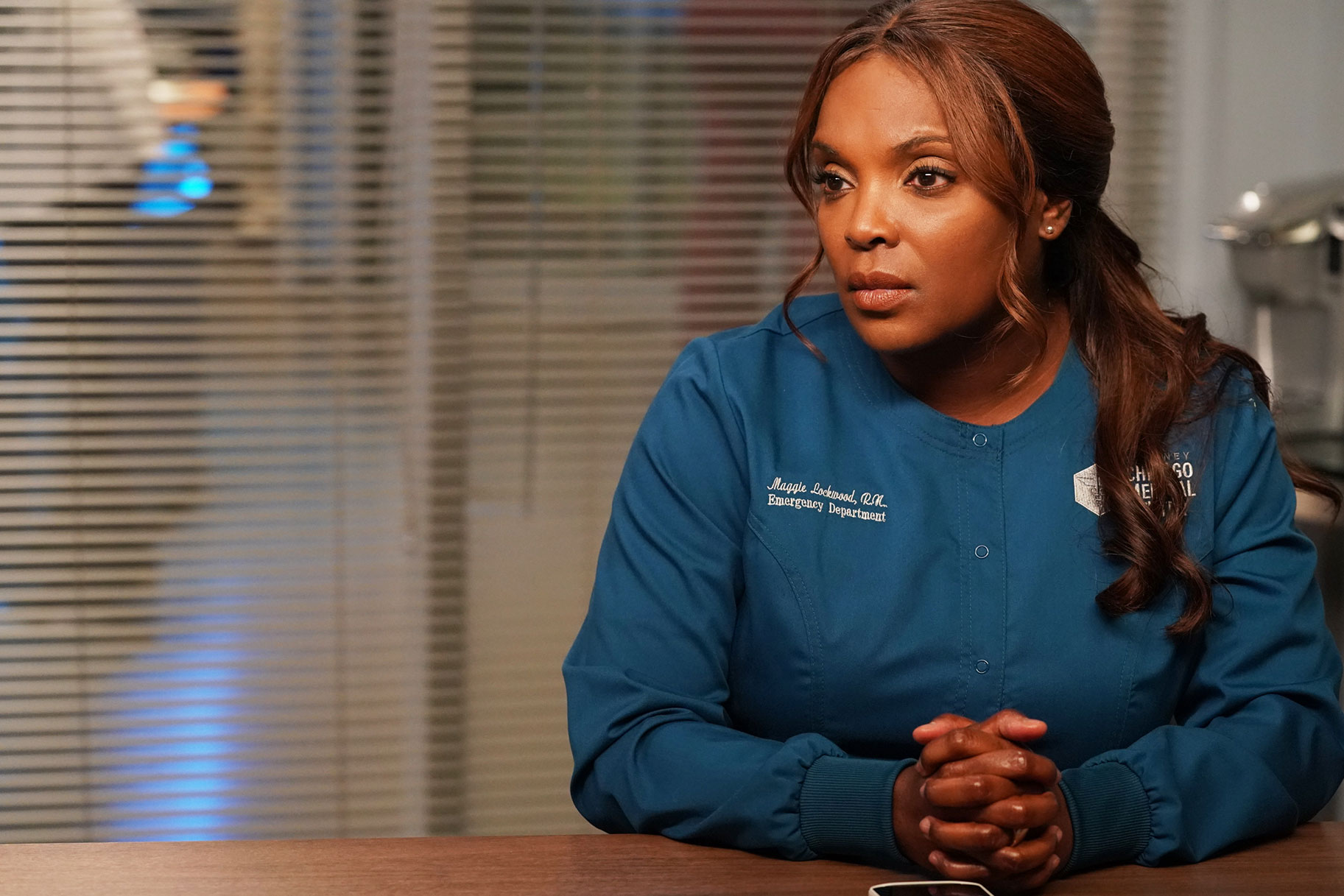 Marlyne Barrett, who plays nurse Maggie Lockwood on Chicago Med, revealed to People that she is currently battling uterine and ovarian cancer. The actress was diagnosed in July when a tumor was found in her uterus and left ovary, and she immediately began chemotherapy treatment. She described the experience as a "shock."
Barrett said she felt a responsibility to be open about her diagnosis in order comfort others who are going through similar struggles. "We have so much more strength inside of us than we think," she commented. Similarly, when her character faced breast cancer on Chicago Med in 2019, many inspired viewers affected by cancer reached out to her on social media. "I felt like they brought me courage," she added.  
As for her support system, she said that she is lucky to have her husband and Chicago Med co-stars by her side throughout the chemotherapy process, mentioning that some cast and crew even decided to shave their heads in solidarity. She also stated that her role on Chicago Med has been a positive coping strategy to channel her energy towards. "Work brings me a lot of joy right now," she said. 
Barrett is bravely managing to keep her head up despite the stress and pain. "You command your spirit to overcome the fear. But you can't deny that it's there," she said in a powerful statement. She also hasn't given up hope to keep fighting. "I'm holding onto faith," she said in a moment of vulnerability. "I find new strength to carry on everyday."  
Watch Chicago Med on NBC Wednesdays at 8/7c and next day on Peacock.