NBC Insider Exclusive
Create a free profile to get unlimited access to exclusive show news, updates, and more!
Sign Up For Free to View
Blake Shelton Gave One of His Best Vocal Performances Ever at the 2023 CMT Awards
He sang his hit track "No Body," and the performance was absolutely electric. Watch here.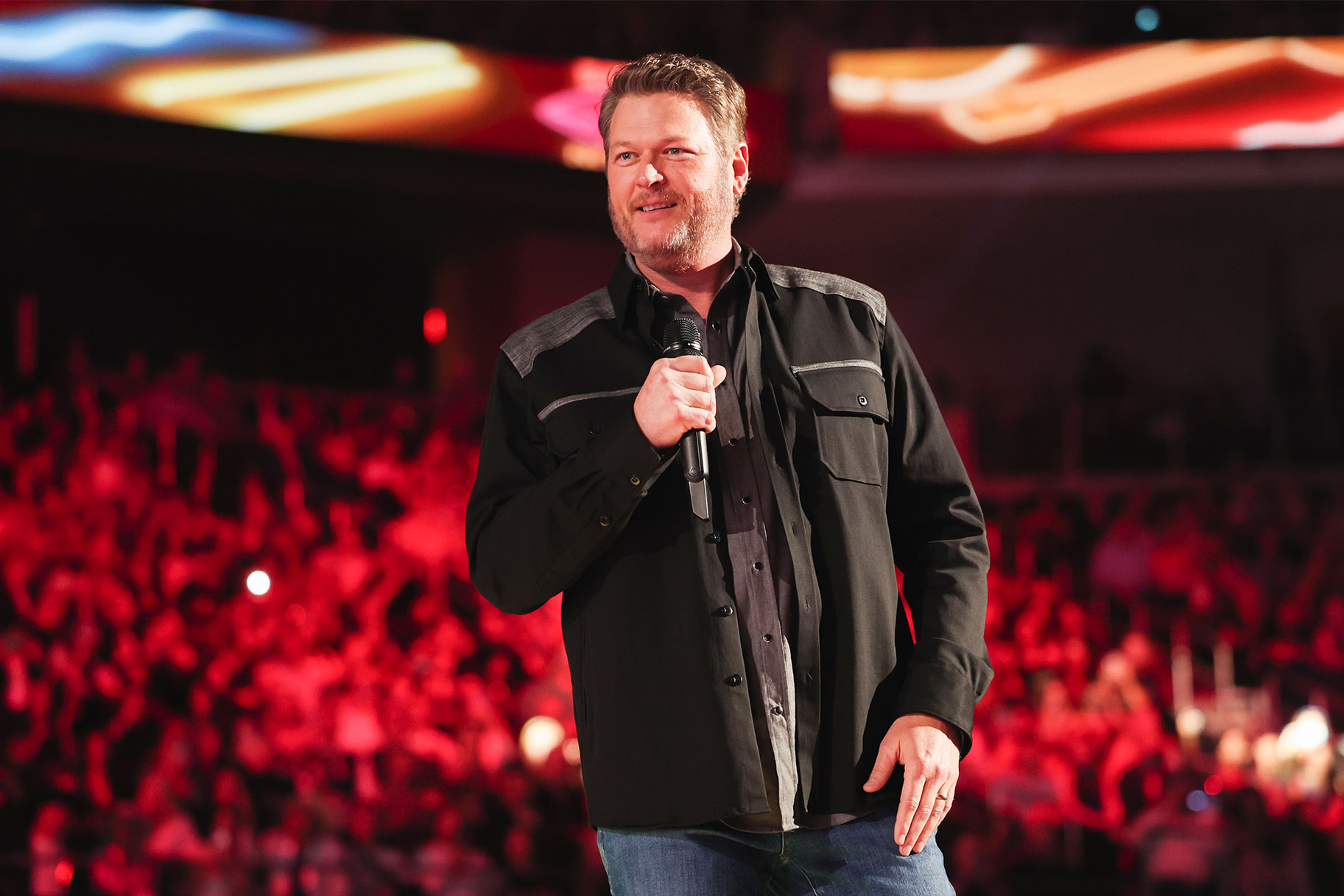 Blake Shelton took the stage Sunday night, April 2, at the 2023 CMT Awards and delivered one of his best vocal performances ever. And that's saying something, considering the country crooner is a consistently-excellent vocalist. 
For the occasion, Shelton opted to sing his hit "No Body," and he sounded silky smooth—the country twang and husk to his voice on display. The Voice Coach's ability to make his Oklahoma drawl melodic is singular and powerful, and fans were treated to the purest version of this at the 2023 CMT Awards. 
But don't take our word for it. Watch Shelton's performance for yourself, below, and enjoy. 
Shelton attended the 2023 CMT Awards with his wife, Gwen Stefani, who also performed at the ceremony alongside Carly Pearce. 
Season 23 of The Voice is in full swing, and there's a heavier emotional tone to this new batch of episodes. Why? Because it's Shelton's last season as a Coach on the show. 
"It takes a lot of work, passion, and adult beverages (Ha!) to pull off a live show twice a week. I've made lifelong bonds with Carson and every single one my fellow Coaches over the years, including my wife Gwen Stefani," Blake Shelton said in a statement announcing his departure. "I have to give a huge shoutout to the singers–the 'Voices,' who come on this stage season after season and amaze us with their talent, and a special thanks to those who chose me to be their Coach. Lastly, it's about y'all, the fans, who watch and support these Artists, us Coaches, and everyone at The Voice who are chasing their dreams. It would not happen without you!"
As for why he's leaving the series, Gwen Stefani provided some context in an interview with Extra. "I think that Blake–I don't know, I think he just wants more time, you know what I mean? I don't know that people realize, if he's doing two seasons a year, right? In between that, he's touring. So he actually has two teams at the same time at a certain point, so they overlap. So it's a lot of brain power, it's a lot of time away from the family, those kinds of things. I think he just got to a point where he just wants time in his ranch, like time to just do the other things that he loves to do," she said. 
Watch The Voice on NBC Mondays at 8/7c and Tuesdays at 9/8c and next day on Peacock.