NBC Insider Exclusive
Create a free profile to get unlimited access to exclusive show news, updates, and more!
Sign Up For Free to View
Blake Shelton and Gwen Stefani Looked Like Teens in Love Holding Hands at the CMT Awards
They had a date night to the ceremony and looked more smitten with each other than ever.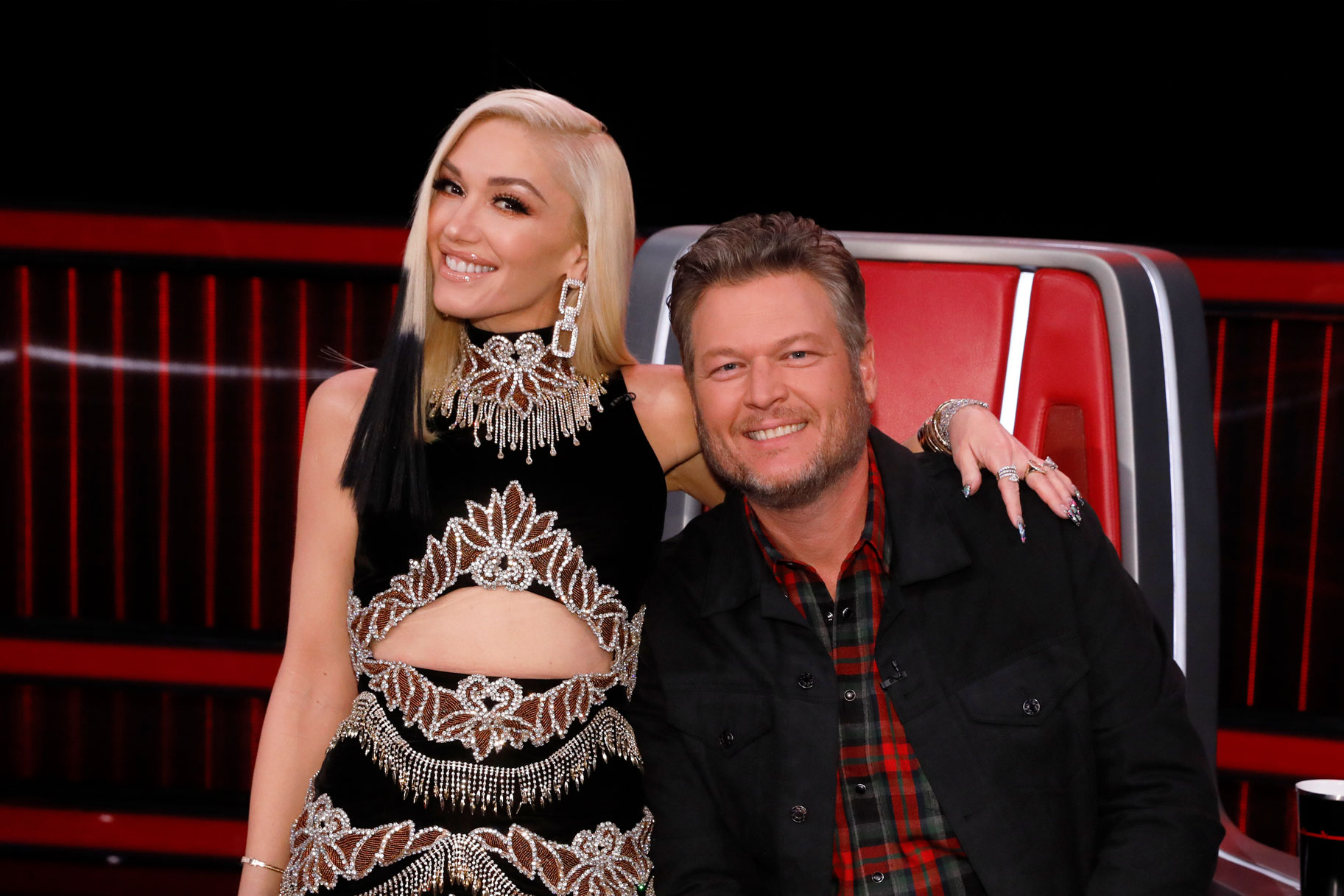 The 2023 CMT Awards aired on Sunday, April 2, and it was a big night for The Voice alums (and real-life couple) Blake Shelton and Gwen Stefani. Both performed during the show—with Shelton singing his hit "No Body" and Stefani joining Carly Pearce for a memorable set—and Stefani's style, naturally, took center stage. 
The "Just a Girl" singer posted a video to Instagram showing her many outfits from the night. She looked stunning, as always, but if you look closely at the video, you'll notice something so sweet: Stefani and Shelton sweetly holding hands at the event. They truly look like two teenagers in love! Seriously, name a celebrity couple more smitten with each other than Blake Shelton and Gwen Stefani. We'll wait! 
Check the video out for yourself, below. 
Gwen Stefani and Blake Shelton met on the set of The Voice in 2014. They tied the knot in summer 2021, and The Voice Season 22 (which aired last fall) marked the first time the two appeared on the show as Coaches while married to each other. It was a memorable season—and Season 23 (now airing) is shaping up to be, too, as it's Shelton's last in a red chair. 
"I've been wrestling with this for a while, and I've decided that it's time for me to step away from The Voice after Season 23," Shelton said in a statement in October announcing the news. "This show has changed my life in every way for the better, and it will always feel like home to me. It's been a hell of a ride over these 12 years of chair turns, and I want to thank everyone at The Voice from NBC, every producer, the writers, musicians, crew and catering people; you are the best."
His decision to leave the show stems from wanting to spend more time with his family, Stefani included. 
He told Access, "I think being a stepdad has changed my perspective in that I'm not the first person that I think about anymore. Even to the small little things when you go, 'I think I'll do this,' the very next thought is always,'Well, wait a minute. How's that going work?' Or, 'What will they think?' Or, 'How will that affect a schedule?'" 
Watch The Voice on NBC Mondays at 8/7c and Tuesdays at 9/8c and next day on Peacock.