NBC Insider Exclusive
Create a free profile to get unlimited access to exclusive show news, updates, and more!
Sign Up For Free to View
Gwen Stefani and Blake Shelton's Latest Date Was a Wild Truck Ride—In Matching Camo
The couple explored nature together in style. Be sure to watch The Voice on NBC.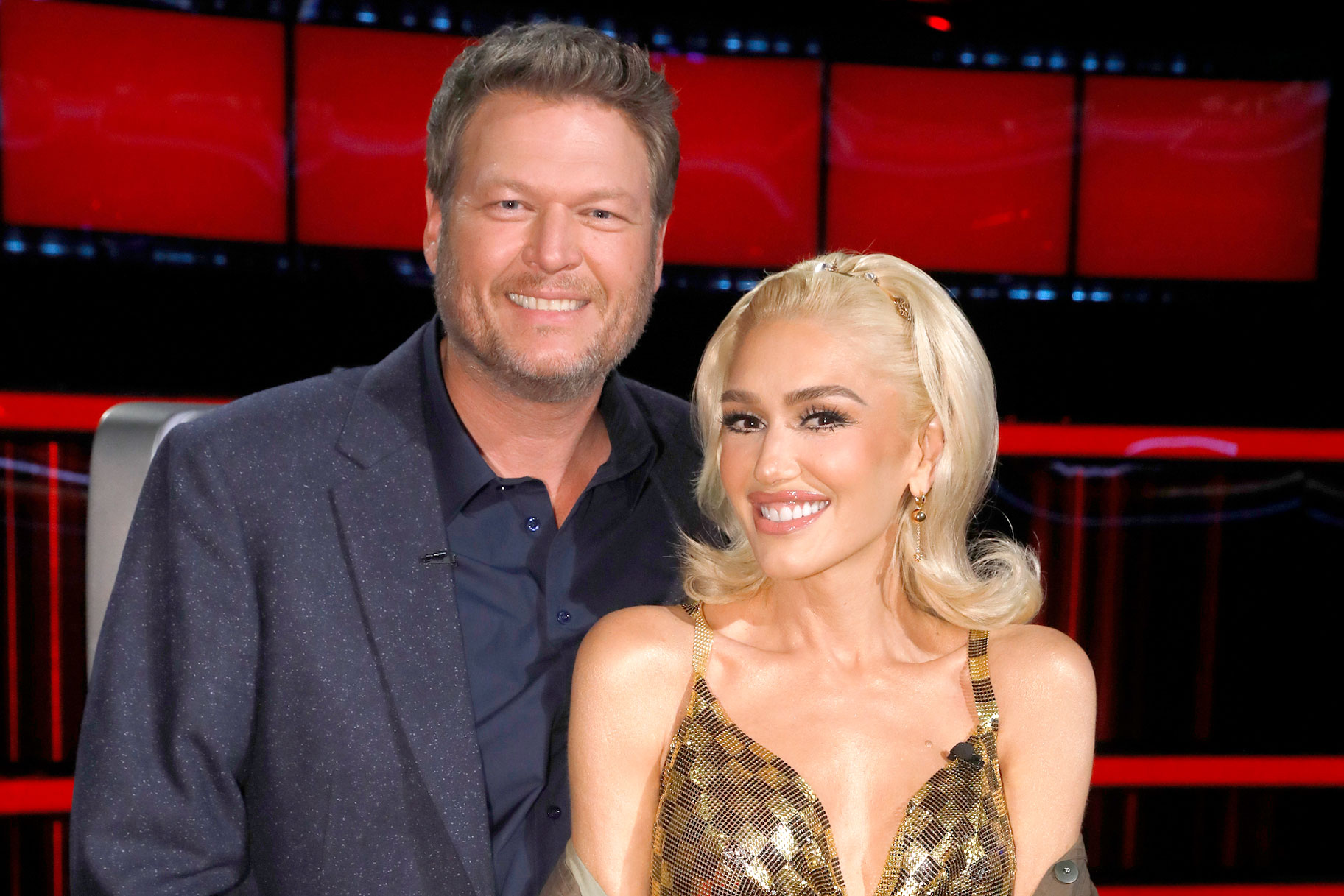 Looks like Gwen Stefani and Blake Shelton are still finding exciting ways to do date night—or in this case, date day. 
On March 22, Stefani took to her official TikTok page to share a reel of herself and Shelton having an outdoor adventure. In the video, we first catch a glimpse of Stefani tipping her baseball cap to the camera then rushing across some terrain to meet her hubby in a pickup truck. The two then drive down the street in bliss while "Ceilings" by Lizzy McAlpine plays. Stefani films the gorgeous country scenery filled with picturesque streams, rocks, and sand.
The playful clip also shows her trotting along outside while wearing some trendy camouflage pants, edgy combat boots, and a casual black shirt. (Shelton wore camo too, natch.) At the end of the montage, we then see Stefani and Shelton posing together in an adorable selfie while she sports some quirky round blue sunglasses.
This heartwarming video is a sneak peak for what's to come next in the personal lives of Shelton and Stefani, as the couple has stated the reason Shelton is choosing to leave The Voice is so he can spend more time with his family.
"I think that Blake–I don't know, I think he just wants more time, you know what I mean? I don't know that people realize, if he's doing two seasons a year, right? In between that, he's touring. So he actually has two teams at the same time at a certain point, so they overlap. So it's a lot of brain power, it's a lot of time away from the family, those kinds of things. I think he just got to a point where he just wants time in his ranch, like time to just do the other things that he loves to do," Stefani told Extra.
"And I'm totally speaking for you, Blake, sorry! I'm married to you so I can say whatever I want! But it's just, I'm excited for him because, you know, we have lives outside of work, and it's a really good life, it's really fun, and we have so much fun! We have Oklahoma, which is something I never knew I needed and wanted, you know? We planted a garden, we do all kinds of fun stuff. So we're looking forward to doing some of that family stuff together. It's 'gonna be great," she continued.
Watch The Voice on NBC Mondays at 8/7c and Tuesdays at 9/8c and next day on Peacock.