NBC Insider Exclusive
Create a free profile to get unlimited access to exclusive show news, updates, and more!
Sign Up For Free to View
Here's When Quantum Leap Returns with New Episodes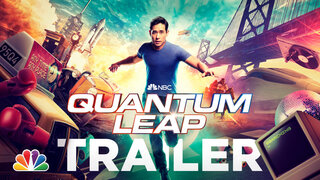 The new Quantum Leap has provided audiences with nonstop thrills since premiering in September 2022. Following the pilot episode, fans have tuned in week after week to watch Ben (Raymond Lee) and his partner Addison (Caitlin Bassett) rewrite history. 
Unfortunately, Quantum Leap is set to take its mid-season hiatus after Episode 8 on November 7, 2022. But fear not: The show will be coming back—and sooner than you think. 
When is Quantum Leap coming back with new episodes?
"My sons and I used to watch the show, and it was a great show to come together on," Ernie Hudson, who plays Herbert "Magic" Williams, tells NBC Insider about the original QL. "A lot of the things they watch, I don't watch and visa-versa, but this was the show. We could all have our opinions on the leap and what happened and how it changed and all that stuff. It's one of those family shows that crosses generations."
And on why he decided to sign on to the new show, he says, "Once I was explained the concept and how we move this project forward, that was very exciting. I'm really happy to be a part of this. When I met the core cast, I was really impressed with how ready and committed they were to really, really show up and do their best."