NBC Insider Exclusive
Create a free profile to get unlimited access to exclusive show news, updates, and more!
Sign Up For Free to View
The This Is Us Cast on What They'll Miss Most About Their Work Spouses
These are some dynamic duos.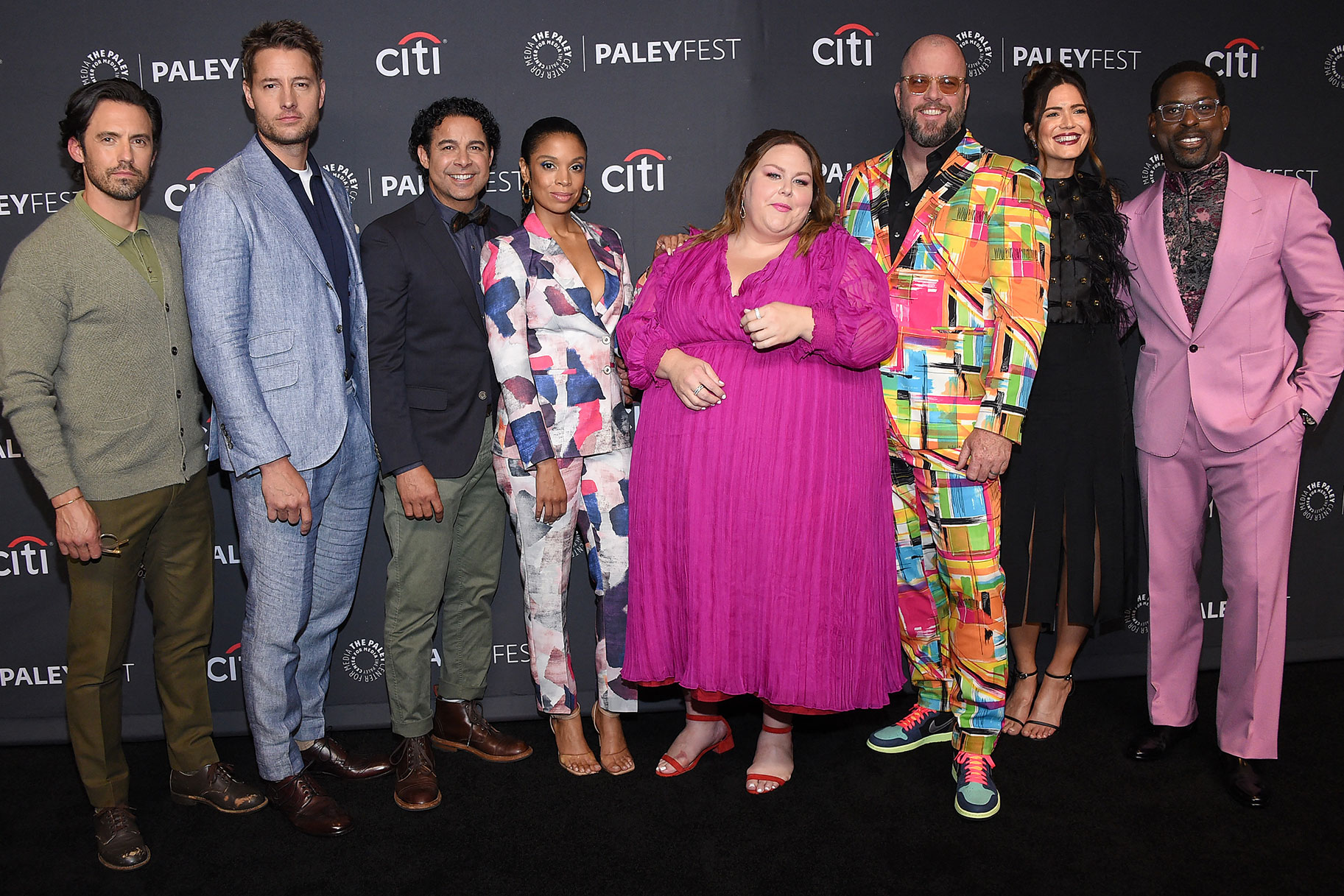 You've no doubt heard the phrase "work spouse." Essentially, it's the person at work who serves as your confidante, your right hand, your bestie, your everything. This is the person you're running to the break room with to laugh about whatever preposterous thing your boss just said. They're who you split appetizers with at work happy hours—and who you split the Uber home with. Everyone needs a good work spouse.
And no one knows this better than the cast of This Is Us. Each actor on the show had a work spouse—and in their case it was extra ironic because they were playing husband and wife. Sadly, these work couples had to break up after six years (and six seasons) of the show. NBC Insider caught up with the cast and asked them what they'll miss most about their work spouses, and their answers are so sweet. Read on. 
His work spouse: Chrissy Metz (Kate)
What he'll miss the most: "We have become incredible friends. It's occurred to me recently that after we wrap, if we want to [hang out], we're 'gonna have to make plans. Making plans is hard!"
Chrissy Metz
Her work spouse: Chris Sullivan
What she'll miss the most: "Talking about philosophy and how we walk through life. And what has changed us, and what we still want to work on.  We have very, very, very deep conversations."
His work spouse: Mandy Moore (Rebecca)
What he'll miss the most: "I am 'gonna miss working with her. I'm looking for the next project, and I want want Mandy to be in it. And she said to me, 'The next thing you do, can I be part of it?' So, we have that relationship." 
His work spouse: Mandy Moore 
What he'll miss the most: "Mandy is so committed. Just so committed to the work. She truly wants it to be good. And she wants the people across from her to be good. I'm just grateful for the time that we've had."
Mandy Moore 
Her work spouse: Jon Huertas and Milo Ventimiglia 
What she'll miss the most: "I think the collective energy of us all together, There are a lot of laughs. We can get real with each other, but there's so much humor, there's so much levity."
Her work spouse: Sterling K. Brown (Randall)
What he'll miss the most: "Honestly, it's the simple stuff. Just being able to talk with him. We've been living life with each other for the last six years. Being a part of each other's lives has become a part of our lives."
Stream the final episodes of This Is Us now on Peacock.