NBC Insider Exclusive
Create a free profile to get unlimited access to exclusive show news, updates, and more!
Sign Up For Free to View
The Mayyas Gave Sofía Vergara the Most Gorgeous Gift Moments After Winning AGT
"This was very special for me," Vergara told People. Watch America's Got Talent on NBC.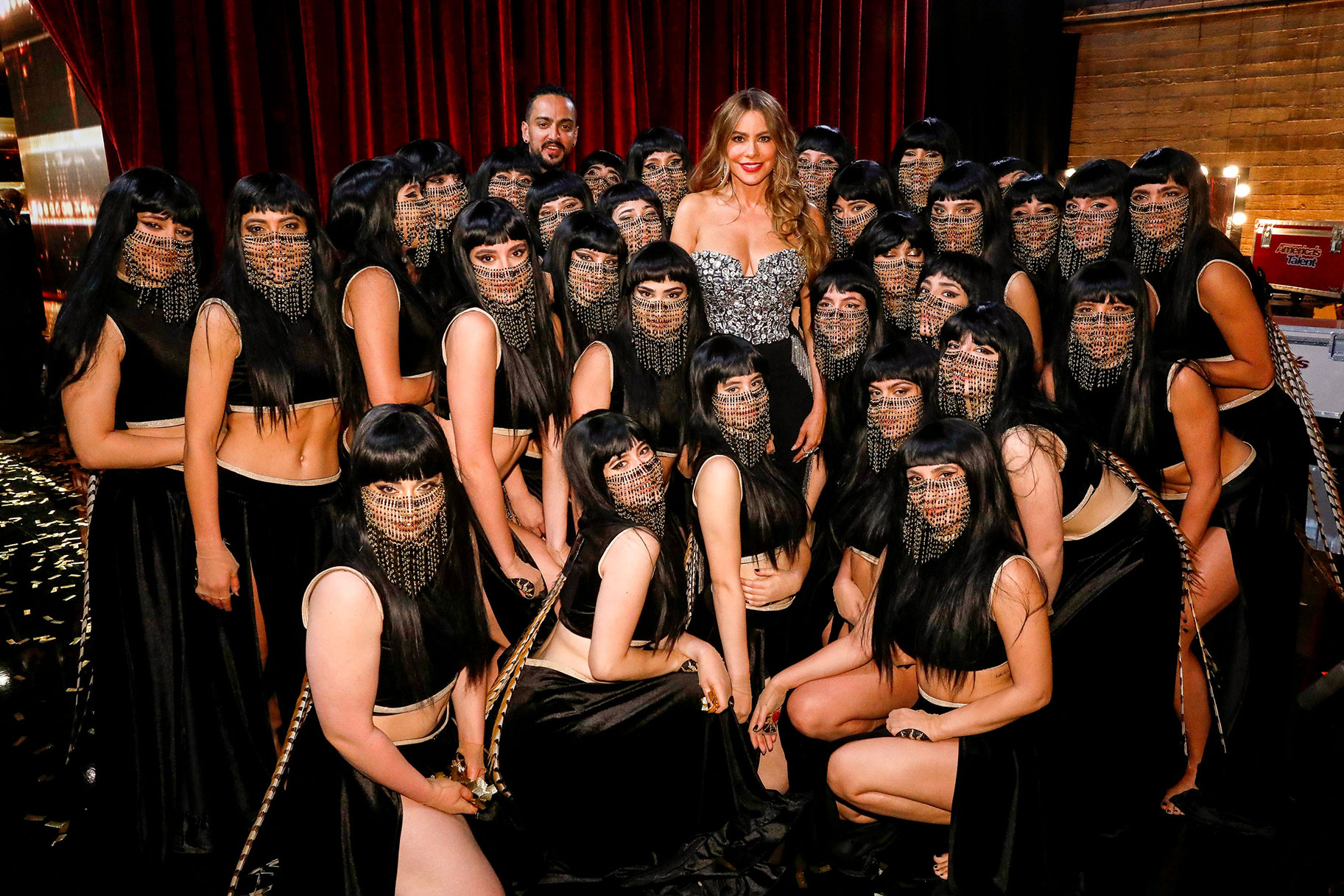 America's Got Talent Judge Sofia Vergara and The Mayyas (AGT Season 17's winners) have a special bond thanks to a gift given to Vergara by the dance troupe.
After the Season 17 AGT finale, Vergara revealed to People that The Mayyas honored her by awarding her one of their necklaces.
"They were thanking me," the Modern Family star told the outlet. "They gave me this necklace, that is the tree from Lebanon. I mean, it was like, oh my God, [I'm] so happy. The symbol in their flag is the tree." 
"I come from Barranquilla, Colombia where we have a big Lebanese community. Shakira is from Barranquilla and she is half Lebanese," she explained. "We are very used to the culture, we eat Lebanese food. We lived with a big, big community, so this was very special for me."
Vergara wore the gorgeous jewelry on the red carpet after the Season 17 AGT finale.
"It means the world to us," The Mayyas' founder Nadim Cherfan said.  "To see this tree that resembles every Lebanese person who will stand in the face of anything and just survive. So this is big for us. Very big."
But how did the group come to decide to give the necklace to Vergara? "It just happened spontaneously," The Mayyas' dancer Melissa Saliba said. "One of the dancers took her necklace off, this one with the Cedar, with the flag. This is our flag and we gave it to Sofía."
Chefran then went on to explain how The Mayyas winning AGT affected everyone in the group. "This feels amazing," Cherfan said. "This is our dream. Our childhood dream. We never imagined we would be able to pull this off even 'til today right before they announced the winner. The doubt was there. I mean we're competing in the biggest competition in the world against huge talents. So we are proud of ourselves. I'm proud of this growth."
Dancer Saliba also opened up about how Vergara and everyone involved in The Mayyas feel about each other.
"It's literally like a family," she said sentimentally. "How [else] can you imagine a family? Like every emotion, every situation happening in a whole house. I think she was out of words because she gave me more facial expressions."
"I told her, 'Thank you, Sofía, for everything,'" she added. "She said, 'No, thank you.'"