NBC Insider Exclusive
Create a free profile to get unlimited access to exclusive show news, updates, and more!
Sign Up For Free to View
What Ever Happened to Mierce on The Blacklist?
Catching the criminal concierge's eye is no simple task, but this is Karina Arroyave we're talking about.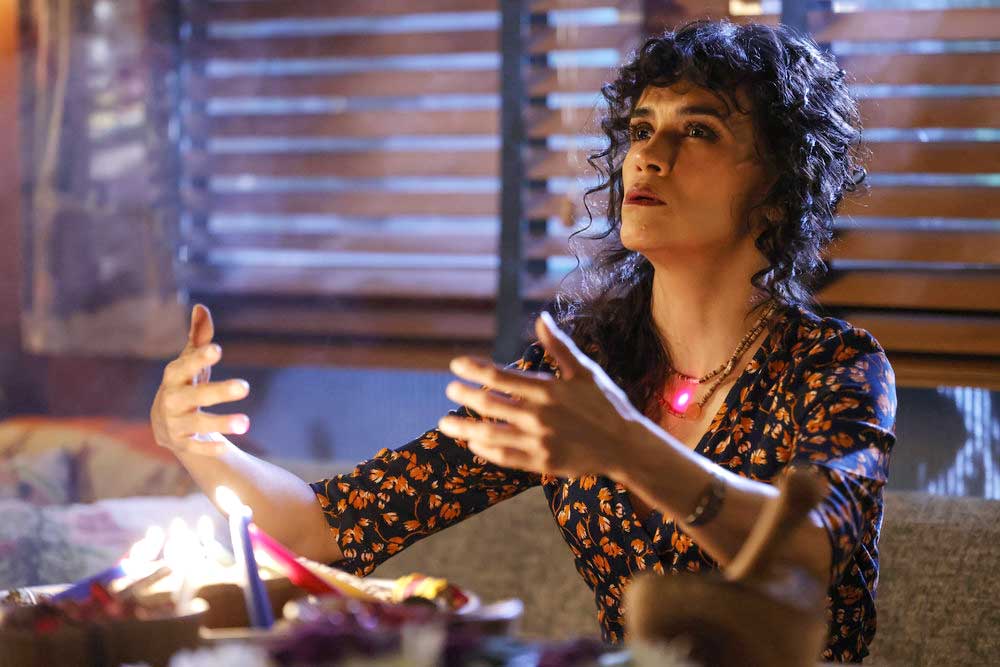 Romance tends to take the back burner for The Blacklist's illusive Raymond Reddington (James Spader). But now and then, the criminal concierge will lay down his closely-held cards for the idea of romance. 
One of the most recent examples is Season 9's Mierce Xiu, played by Karina Arroyave. Reddington is a notoriously secretive man, never one to trust someone he hasn't vetted himself, which doesn't lend itself easily to settling down with a special someone anytime soon. The fires of Reddington's persistent paranoia were only stoked by the tragic murder of Liz Keen (Megan Boone) in the Season 8 finale. Liz's death kick-started Red's ferociously vengeful road tour to find her killer in Season 9, leading him to be delightfully distracted by Mierce Xiu.
Now that The Blacklist's final season is upon us, many fans may be wondering where Karina Arroyave went on and if she might return to the beloved drama. Find everything to know about Red's former paramour, below. 
What happened to Mierce on The Blacklist?
Reddington and fans met Mierce in Season 9 of The Blacklist. After Red goes MIA following the events of Season 8, his bodyguard Dembe Zuma (Hisham Tawfiq) decided to join the rest of the Task Force by becoming an FBI agent. In need of a new bodyguard, Red hired the skilled fighter Weecha Xiu (Diany Rodriguez) for protection. Weecha and her sister, Mierce, are introduced in Season 9's "The Skinner" after Harold Cooper (Harry Lennix) travels to Cuba to find Red. 
Mierce is a shaman and healer that becomes quite close to Red throughout her Blacklist tenure, traveling with Weecha and Red to the U.S. in early Season 9. Based on their weighted interactions, it becomes apparent Mierce understands Red on a level many may not. Mierce doesn't feel Red's actions with the FBI are good for him, and that many of his problems would be eliminated if he stopped working with the Task Force. 
Red and Mierce grew close while Red was in Cuba, and only grow closer in Season 9 through Red's investigation. But in true Reddington fashion, the gravity of their relationship doesn't become obvious until Mierce made the heartbreaking decision to go back home. Reddington was destroyed after the events of Season 8, becoming consumed by anger. Mierce is revealed to be the lover that helped him pick up the pieces. 
But Reddington continued to obsess over details about the murder, heading down a twisted path for revenge. Knowing that Red's actions were spelling trouble, Mierce cut the cord. Mierce and Red shared an intimate kiss as she explained she couldn't continue on Red's revenge tour any further. Weecha remained at Red's side, and viewers got a taste of the lingering sadness Mierce's exit left behind. 
Weecha assured Red that Mierce might return after Red's investigation concluded, but Red seemed apprehensive, admitting he missed her. Red was on Mierce's mind, too. Weecha would buy a rose bouquet each week, sending a picture to Mierce. She would then analyze the state of the bouquet to determine Red's mental state, which is constantly fluctuating.
Weecha was eventually wounded in an altercation relating to the investigation, leading Mierce to return to support her sister. Mierce was infuriated with Red for his persistence, reminding him that he isn't alone in suffering the consequences of his actions. This theme carries over into Season 10 as Red reflects on the many lives lost due to actions surrounding his blacklist.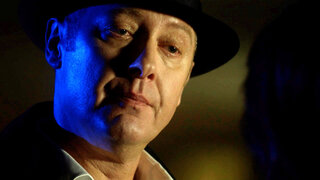 Perhaps one of the loudest voices pointing out Red's selfishness was Mierce, whose bad blood with Red was never resolved. Like everyone else Red has ever loved, Mierce is used against him. Marvin Gerard, Red's former lawyer-turned-assassinator responsible for Season 8's shocks, set up a sniper to kill Mierce if Red didn't comply with his requests. Red buckled under pressure, and after a tense altercation with a furious Weecha, Marvin got away. But fret not; Marvin committed suicide days later, knowing Red would kill him eventually (but not before spilling Red's beans about being an FBI informant).
The last we hear of Mierce or her fearless sister Weecha is at the end of Season 9 of The Blacklist. After reviewing their whirlwind investigation and finding justice for Keen's death, Red tells the Task Force that he plans to go on an extended vacation to take the Xiu sisters home. As a shaman, Mierce totally predicted the chaotic events that transpired but didn't know she'd play such an integral role in the action. 
Was that journey home awkward or cleansing for the former lovers? We may never know, but Mierce remains one of Red's most fascinating love interests on The Blacklist. Will Mierce make a comeback during the series' eleventh hour?
Find out by watching The Blacklist's final season Sundays at 10/9c on NBC. It will later stream on Peacock