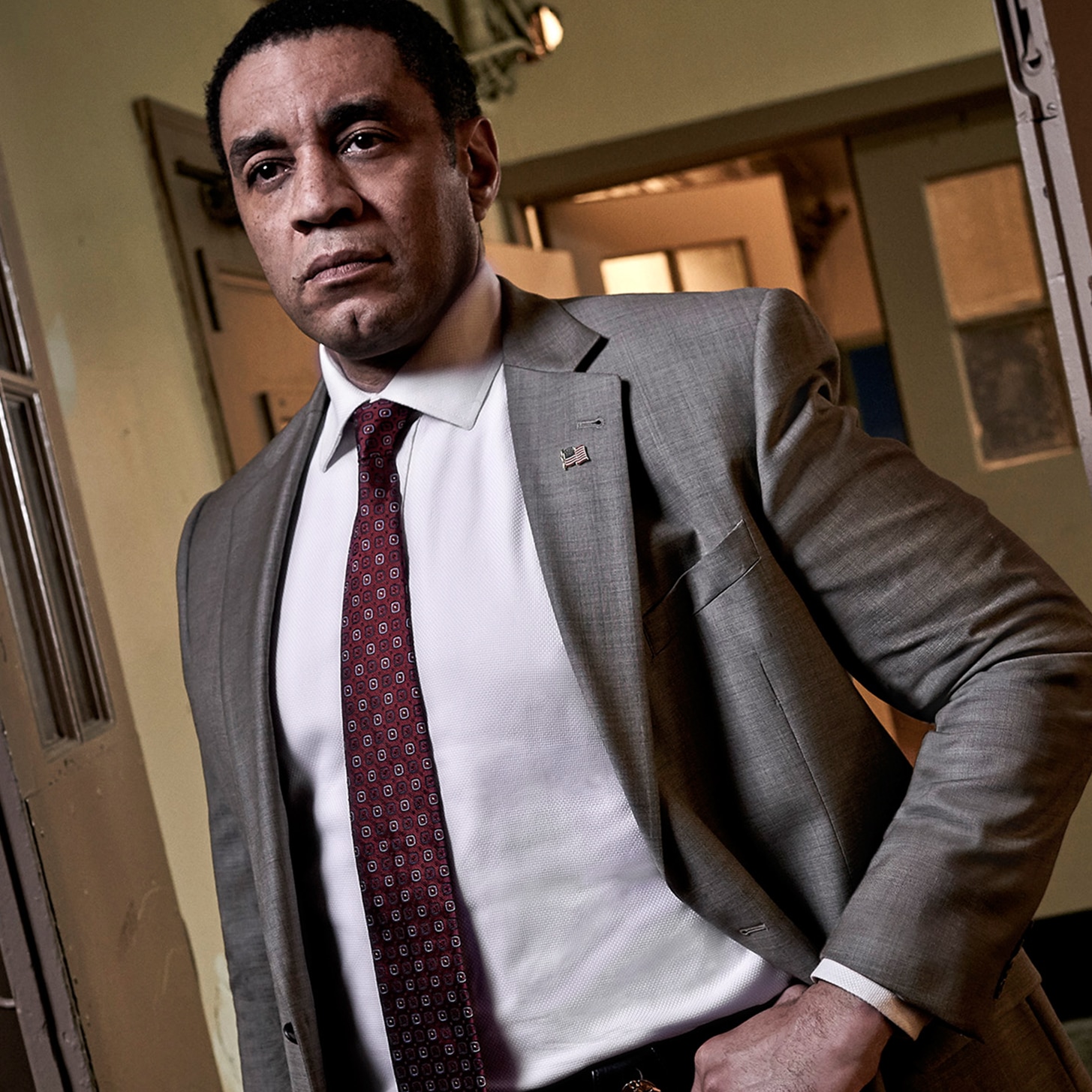 HAROLD COOPER
Played By Harry Lennix
Actor Bio
Harry Lennix stars as Harold Cooper in the NBC series "The Blacklist."
Lennix is a distinguished film, television stage actor and producer. Moviegoers know Lennix as General Swanwick from "Man of Steel" and "Batman vs Superman: Dawn of Justice," Commander Lock in "The Matrix" and "The Matrix Reloaded" and the Oscar-winning "Ray." He made his screen debut as Dresser in the classic "The Five Heartbeats."
In 2018, Lennix made his Off Broadway directorial debut with "A Small Oak Tree Runs Red" at the Billie Holiday Theatre. The original production, first staged at Chicago's Congo Square Theatre as part of their August Wilson New Play Initiative, was also directed by Lennix. The New York production was honored with the prestigious AUDELCO Award for Best Production in 2018.
Lennix made his Broadway debut in Pulitzer Prize-winning playwright August Wilson's Tony nominated "Radio Golf." He has directed and appeared in stage productions across the country, including the Northlight Theatre Company's Permanent Collection staged at the Greenway Arts Alliance in Los Angeles. He has directed the stage version of Robert Townsend's "The Five Heartbeats," which received three NAACP Theater Award nominations and "The Glass Menagerie" for Chicago's Steppenwolf Theatre Company. He also starred in August Wilson's "King Hedley II" at the Mark Taper Forum. The Ensemble Theatre in Houston recently honored him as actor of the year.
Lennix's stage work earned him the first Ollie Award for his portrayal of Malcolm X at the Goodman Theatre in Chicago and two Joseph Jefferson Citations for roles in "Ma Rainey's Black Bottom" and "Caught in the Act." In 2001, he was part of the first American company to be invited to the Royal Shakespeare Company in the production of "Cymbeline."
In 2014, Lennix announced the creation of Exponent Media Group, a movie production company he founded with longtime Chicago associate Steve Harris. Three of the company's titles include "Mr. Sophistication," "H4" and "Revival!"  
Additional film credits include "Timeless" (2017), "Needlestick" (2017), "Traveling Without Moving" (2017) and "Saint Mary's Secret" (2017), Spike Lee's "Chi-raq" (2015), "72 Hours" (2015), "Romeo and Juliet in Harlem" (2015), "Back to School Mom" (2015), "Stand Down Soldier" (2014), "The Algerian" (2014), "State of Play" (2009), "Across the Universe" (2007), the Oscar-winning "Ray," (2004), "Barbershop 2" (2004), "The Matrix: Reloaded" (2003), The Matrix: Revolutions" (2003), "Love and Basketball" (2000) and "The Five Heartbeats" (1991). Lennix received widespread critical acclaim and a Golden Satellite Award as Aaron in Julie Taymor's "Titus" (1999) with Anthony Hopkins and Jessica Lange.
In 2006, Lennix starred in the Golden Globe-nominated ABC series "Commander in Chief." He also starred in Showtime's "Keep the Faith Baby" (2002), for which he won a Black Reel Award, a Golden Satellite Award and a NAACP Image Award nomination. Select television credits include recurring roles on "Billions," "Dollhouse" and "House," "Little Britain," "ER," "Emily Owens, M.D." and the critically acclaimed "24."
In 2017, Lennix was asked to donate his personal archives to Boston University's Howard Gottlieb Archival Research Center. During the 2016 and 2008 presidential seasons, Lennix served as a political surrogate for Secretary of State Hillary Clinton. He is also featured in fellow Chicagoan David Schwimmer's #ThatsHarassment film series launched this year as a PSA campaign.
Lennix is active in various civic groups and serves as spokesman for NOBLE, the National Organization of Black Law Enforcement Executives, as well as being an ambassador to the National Association of Drug Court Professionals. He is also on the advisory council for Northwestern University, his alma mater, and is a board member of Reading Rescue, a training program for educators teaching reading skills to at-risk elementary school children.
In 1989, along with renowned director Chuck Smith, he founded Legacy Productions, a company dedicated to promoting significant works about the African-American experience. He is also on the staff of the Goodman Theatre Co. and is an internationally recognized Shakespeare practitioner, writing for various theatrical and literary journals dedicated to the Bard.
Harry is married to Djena Graves Lennix, a businesswoman. They reside in Los Angeles and New York.